Lucid streamlines contract management to empower employees worldwide
Conga Contract Intelligence helps Lucid improve end-to-end contract visibility and accelerate onboarding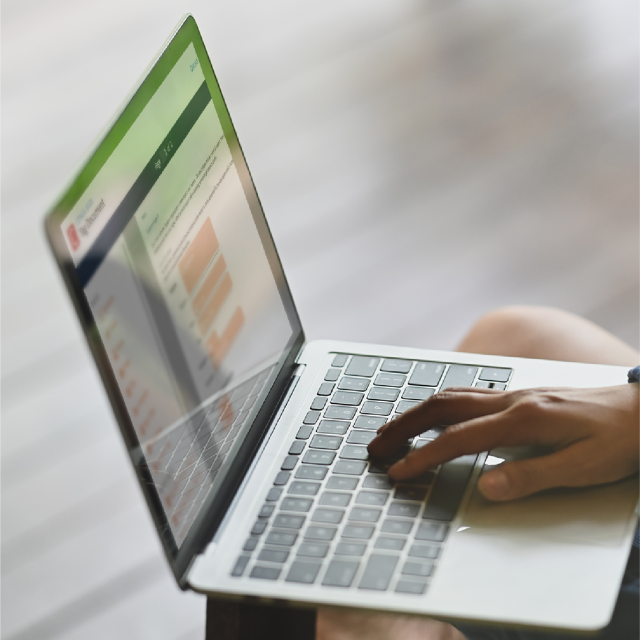 Virtual collaboration provider Lucid empowers companies of any size to see where they are today and build toward the future. Its powerful suite of tools includes Lucidchart, an intelligent diagramming solution, and Lucidspark, a virtual whiteboard application.
Challenge
Lucid has experienced impressive growth since its founding in 2010. As a result, the legal team was under tremendous pressure to efficiently manage hundreds of customer and vendor contracts—without a central contract management system. 
They were struggling to monitor contract obligations and answer business-critical questions, often spending hours tracking down details. For example, if someone in marketing asked for a list of no-publicity customers, finding an answer required manually searching Google Drive and reading through higher-risk contracts one by one.
As the company grew, they also rapidly scaled up the sales organization. Many new sales reps came onboard with limited contract experience. Without an automated contracting process, it was difficult for them to find answers to questions about standard terms and clauses for each new deal. 
Solution
Sensing that these problems would only accelerate over time, the legal team decided to take action. After getting buy-in from company leadership, they began the search for a flexible, feature-rich contract management solution that could scale along with their needs—without busting their budget. 
The team unanimously agreed that Conga Contract Intelligence was the best fit. They were drawn to Contract Intelligence because it was packed with features like AI tagging, custom user annotations, and robust reporting capabilities—not to mention Conga's visionary product roadmap. 
Lucid kicked off the engagement by uploading more than 500 contracts into Contract Intelligence. The platform extracted all the important, data-driven elements from the agreements, providing instant visibility into upcoming obligations and other critical terms. 
As Lucid began the onboarding process, Conga's customer success team was instrumental in providing the training and support for the whole organization. Suddenly team members from any department—sales, marketing, finance, customer success, and more—could easily filter and search contract data instead of having to ask the legal team for help. 
Business results
AI-powered data extraction plus "human-in-the-loop" technology ensures accurate, reliable data insights every time—regardless of contract wording, format, or structure.
Powerful dashboards and self-service tools help new sales reps onboard efficiently, positioning Lucid for accelerated growth at scale. 
Increased contract visibility empowers employees across the organization to find the information they need, when they need it.
With less manual effort and fewer inbound questions, the legal team is free to focus on more strategic initiatives—without increasing headcount.
Contract Intelligence evolves constantly based on user feedback, giving Lucid a future-proof solution to keep pace with their contract management needs.