Conga Composer saves Davies Office money and time, while increasing efficiency
Davies reduces PO generation time from 3 days to minutes, saving $60,000+ annually.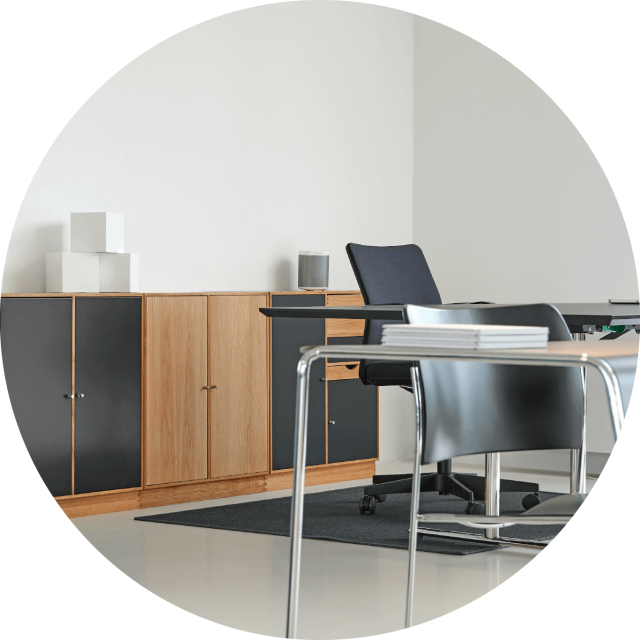 Challenge
As the largest independent re-manufacturer of office furniture in the United States, Davies Office™ generates a significant number of purchase orders — 10,000 per year. Prior to implementing Conga Composer® integrated with Salesforce Sales Cloud®, Davies' salespeople would copy all of the pertinent opportunity information into a spreadsheet and send it to a Purchasing Administrator to create an Excel®-based purchase order. This manual process required seven steps and on average took three days to reach a finalized PO. In addition, Davies used several different spreadsheet formats and stored them locally on the company's network, which made managing and finding them difficult.
Approximately 10,000 purchase orders generated each year

Formats varied widely based on personal preference

Manual time before Conga solution: a 7-step process took an average of 2 hours over a 3-day period to complete a finalized purchase order
Solution
Garry Polmateer, with Salesforce® consulting firm Red Argyle, spearheaded the implementation of Conga Composer and helped Davies build a master template for purchase orders that would populate with data from the Opportunity record and other custom objects in Salesforce. In moving to a single template, Davies realized they would have greater flexibility and control over brand consistency with a Word format. Today, Purchase Admins generate POs directly from the Opportunity record in Salesforce. With the click of a button, Conga Composer generates the document and attaches it to both an email to send (or occasionally fax) to the vendor and back to the Salesforce record for centralized storage. Conga Composer also automatically updates the record status, giving Davies the ability to track and report on purchase orders quickly and easily. The whole process now takes less than eight minutes to complete — even less if the PO can be emailed instead of faxed.
Results
Conga Composer has reduced the time Davies spends creating and sending purchase orders from 2 hours over 3 days to less than 8 minutes. Davies estimates this time reduction equates to more than $60,000 in annual savings with an ROI payback period of three days. Furthermore, Davies has standardized both the purchase order template and process companywide, ensuring consistent presentation to vendors, centralized storage of final documents and greater ability to track and report on PO status.
Cost savings & payback: $61,000 annually with an ROI payback period of 3 days
Time savings & improved efficiency: Reduced time spent creating and sending a PO from 2 hours across 3 days to less than 8 minutes, which has improved the efficiency of both the sales team and the purchasing group
Increased user satisfaction: Purchase Admins can quickly create and send purchase orders with a greatly reduced risk of data errors or sending to the wrong email address. Purchase orders are stored centrally in Salesforce so everyone who needs access to the documents can find and easily see the status of any given PO. Vendors receive consistent and accurate purchase orders the same day.
What made the Conga solution stand out? Conga Composer's flexibility and deep integration with Salesforce set the solution apart from competitors. Since all of the data resides in one place, Davies is able to take a unified approach to their entire PO process and mitigate the chance for errors. This also led to easier adoption for users who only had to learn one system. With one master template to maintain and use, the company retains control and consistency of the output while customizing content for each vendor
Additional use cases: Since this initial use case, Davies has identified two more areas to use the Conga Suite: sales quotes and manufacturing orders for the production team.