Winners of the 2022 Conga Inspire Awards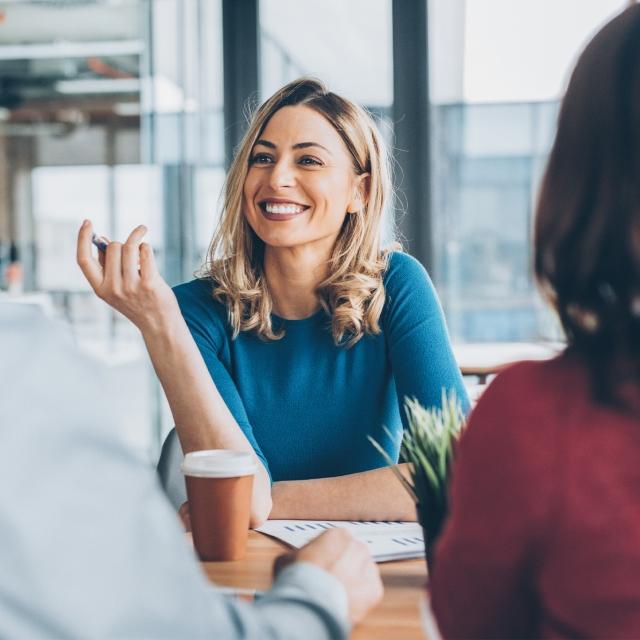 The Conga Inspire Awards recognize companies who are digital transformation change agents—intrepid innovators and leaders in revenue operations and contract management utilizing Conga's solutions with demonstrated excellence. The winning companies were selected from among some of the most innovative, market-leading organizations in the world today. The awards are comprised of four categories that align with Conga's four pillars of digital transformation; transformation; efficiency; customer experience; and community. Two winners were chosen for each category.  
Digital transformation is a key component of corporate strategy. Through innovation we create value. These Conga customers received this award for leveraging our solutions to drive returns on investment through unique and transformative ways. 
Transformation 
Winner: Align Technology 
Align Technology is a global medical device company that designs, manufactures, and sells the Invisalign system, iTero intraoral scanners, and Exocad CAD/CAM software for digital orthodontics and restorative dentistry. With the large volume of business they expect to do this year, they realized their process to generate a quote, proposal, and contract to sell a scanner was too complex, making it tedious and time-consuming for both sales reps and customers.  
The new iTero Proposal Builder is a tool that allows Align Technology's sales reps to view and manage opportunity, proposal, and contract activity in one place. This new tool empowers sales reps to create quotes and contracts for their doctors with improved speed and flexibility. With iTero Proposal Builder, sales reps create proposals that enable their doctors to compare multiple products, financing options, monthly payments, and subsidy amounts. Reps can also email completed proposals and generated contracts from proposals to send for eSignature. The integration of iTero Proposal Builder into their CRM tools and UI has streamlined the process for Align Technology's sales team.  
Winner: Ascential   
Ascential helps customers optimize their digital commerce, maximize their marketing impact, and create the right products. Two years ago, Ascential launched a transformation for its digital commerce brands. Instead of old Salesforce orgs that had been repurposed over time, they planned to build an org from the ground up using Conga.  
Conga Composer continues to be used in the org, but instead of manually allowing users to select the templates and manually adding to the document after generation, Ascential automated the process. User touch time with Composer is almost non-existent, they get all the benefits of a great tool like Conga without having to take trainings or fuss over selections. They get exactly what they want the first time. In addition to Composer, Ascential brought their digital signature process into the org with Conga Sign. Ascential users love the intuitive tool and how it keeps documents and the statuses automatically tied to the records. Since launching in October, their users have had tremendous success with these tools. Ascential credits the implementation of Conga as a big win in their digital transformation. Contracts are signed faster than ever and users are saved from a lot of busy work. 
Efficiency 
There are too many things to do in a day. These Conga customers received this award because they took those numerous manual tasks and automated them away with our solutions, allowing their employees to focus on strategic initiatives and deliver more value to their customers, while eliminating repetitive and cumbersome process ultimately translating into improved customer experience and satisfaction. 
Winner: Fresenius Medical Care 
Fresenius Medical Care is the world's leading provider of products and services for individuals with renal diseases, of which around 3.8 million patients worldwide regularly undergo dialysis treatment. 
Before implementing Conga across their North American business units, Fresenius Medical Care had no system in which to create contracts. Utilizing Conga to create contracts, and in some cases obtain signatures, has moved their organization from mostly manual processes to streamlined, online processes. This has decreased the time needed to create a contract for each business unit. 
Winner: Easy Legal Finance 
Easy Legal Finance is a specialty lender focused on providing credit solutions to the legal sector, including its clients and service providers. They are dedicated to providing financial support to clients and their lawyers, when real life happens.  
One of Easy Legal Finance's core lending solutions — settlement loans — bridges the financial gap for clients involved in personal injury matters while their attorney fights to obtain a fair settlement. In the past, loan documents were created manually, converted to PDF and emailed to both parties for signature, before they're checked for accuracy and completion once returned.  This process could delay loan funding by as much as a week.  
 Easy Legal Finance deployed Conga Composer to streamline and automate its document generation activities, replacing slow, manual processes. By implementing Conga Composer and Conga Batch, Easy Legal Finance improved the turnaround time of assembling, sending, and turning around executed documents from weeks to minutes. 
Customer Experience 
The biggest differentiator is the customer experience. These customers received this award by using Conga's solutions to provide a simple, helpful, and caring customer experience that separates them from their peers. 
Winner: Michelin 
Michelin, the leading mobility company, is dedicated to enhancing its customers' mobility, and sustainably. Michelin is dedicated to designing and distributing the most innovative tires, services, and solutions for its customers' needs. The organization provides digital services, maps, and guides to help enrich trips and travels to make them unique experiences. Michelin also develops high-technology materials that serve a variety of industries. 
Conga CLM has been an instrumental solution within Michelin. It has created transparency within the organization among Account Managers, Contract Managers, and their legal teams. Users within their Salesforce org can access agreements with ease. The implementation reduced their KPI lead time from 3-4 weeks to 5-7 days and significantly improved their automatic renewal process. 
Winner: UnitedLex 
UnitedLex is the go-to leader in optimizing legal teams and accelerating business through digital agility. The world's most forward-thinking businesses, law departments, and law firms rely on the company's expertise in over 25 global jurisdictions. 
UnitedLex customers require legal services quickly. Using Conga, they can quote and contract in minutes to start work as soon as they're needed. Multiple new customers have cited their speed to quote, along with their flexible options as their reason for choosing UnitedLex. Their quote to contract process used to take a week, but now takes 18 minutes. UnitedLex uses data from the process to improve their offerings, which their customers and employees love. They also use data from the quote process to improve billing, which is a big area for improvement in customer satisfaction. 
Community 
Conga Community Champion of the Year: We only have what we give. These individuals are recognized as the Conga Community users who are a walking encyclopedia of Conga knowledge on a journey to support their peers in the pursuit of understanding, troubleshooting, and growing the use of Conga solutions.   
Winner: Samantha Shain of William Penn Foundation 
Samantha Shain is a legend in the Conga Nonprofit space. She has an active YouTube channel dedicated to all things Conga Composer and Nonprofits. She consistently posts videos the cover tips on platform utilization, fun reviews of our products, and how best to implement them in the nonprofit space. She has over 100 followers and people often share her youtube videos on their social channels.  She has been instrumental in sharing the positive impacts of implementing Conga products. 
Samantha is a Data Solutions Manager at The William Penn Foundation, which is dedicated to improving the quality of life in the Greater Philadelphia region. 
Winner: Manny Griego of Best Claim Solutions 
Manny Griego is an all-star in the Conga Community forums. He has earned the most community reputation points of any customer. His 24 posts and 57 comments are consistently thoughtful and allow other customers to take advantage of his vast Conga knowledge. When Manny is unsure of something, he asks insightful questions that start discussions/conversations for many customers.  
Manny is a Risk Manager at Best Claim Solutions, which leads the claims industry in providing quality solutions that put people first. 
"We are beyond proud to acknowledge the many ways in which our customers are innovating in revenue operations and contract management through the use of Conga's solutions," said Conga CEO and Culture Leader, Noel Goggin. "The quality of this year's customer nominations is clear evidence of the power and impact that Revenue Lifecycle Management can have on overall business success. We are thrilled to partner with these customers to help support their digitalization efforts for continued success."   
Thank you to all of our esteemed winners and nominees. We feel inspired to continuously improve the Conga experience because of your efforts. Stay tuned for details on our 2023 Conga Inspire Award nomination process!  
About Conga  
Conga crushes complexity in an increasingly complex world. With our Revenue Lifecycle Management solution, we transform each company's unique complexities for order configuration, execution, fulfillment, and contract renewal processes with a unified data model that adapts to ever-changing business requirements and aligns the understanding and efforts of every team. Our approach is grounded in the Conga Way, a framework of entrepreneurial spirit and achieving together to champion our 11,000+ customers. We're committed to our customers and to removing complexity in an increasingly complex world. Our solutions quickly adapt to changing business models so you can normalize your revenue management processes.