Salesforce Optimizations
Industry insights
Blog
Why digital adoption is key in maximizing the value of your technology investments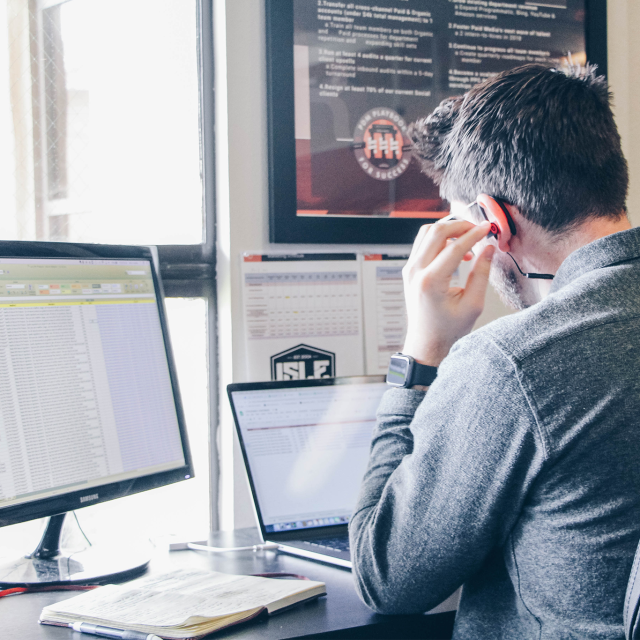 Trigger warning: we're going to discuss the "next normal," and how 2020 has changed the way we think about business. But we shouldn't dread this conversation, just like we shouldn't think of every change from this year in a bad light. 2020 has exposed our weaknesses and forced us to think about how we can change our systems and processes for the better.
And whether influenced by the events of this year or not, it's clear that more companies are realizing that a digital transformation strategy is no longer just "nice to have." According to research from our State of Digital Document Transformation (DDX) report, 97% of companies have a digital transformation strategy in place. They're finding digital technology solutions to help transform and optimize their business processes—but to varying degrees of success. Not all digital transformation initiatives are successful, just like not all technology is easy to implement.
In fact, we know from our State of DDX report that digital adoption, or a lack thereof, can quickly determine how successful a digital transformation initiative will be. Our results showed that 31% of respondents reported that a resistance from employees to implementing and adopting new tech was a barrier in their digital transformation efforts, while another 24% reported the same type of resistance from management. 
Training, onboarding, and implementing new technology solutions has always been a barrier, and surely won't be improved as many of us continue to work from home. Without the ability to hold training classes in person, it's hard to imagine these adoption challenges will improve. 
If there's anything we've learned from this year, it's the importance of agility and the ability to adapt. We have to think of a new way to approach adoption of new technology, and how we can better enable our teams to learn. Organizations must build and implement a digital adoption strategy in order to accelerate, optimize, and realize the return on the software investments they're making as part of their digital transformations.
Enter: WalkMe
It stands to reason that if we can provide companies and teams with an easier way to implement new technology, adoption rates could improve, giving them a better chance of realizing digital transformation success. That's where Conga partner WalkMe steps into the picture. WalkMe provides teams with a better way to train and learn to use new tech applications to speed up adoption. They enable teams to train in real-time inside the applications, which can be conducted in remote work environments.
The WalkMe platform provides walk-throughs and smart guides to help employees learn new tech in a step-by-step, visual, interactive program. And, with features like an onboarding checklist to track learning progress, as well as shoutouts that appear to inform employees about new features in the products they're learning to use, organizations can feel confident that their teams have the resources they need for self-guided learning from any work environment.
Prior to 2020 and the coronavirus pandemic, only 62% of global businesses had a flexible workspace policy, but 100% of businesses had to find ways to adapt and adjust to ensure the safety of their employees and customers once the pandemic hit. And while efficient remote work environments aren't created overnight, the unexpected can and does happen overnight. That's why it's more critical than ever to have the tools and strategies in place to ensure business continuity in times of disruption. 
How Conga and WalkMe work together
Conga partners with WalkMe to offer customers a smoother path to implementation and adoption. Because, if processes around contract management and configure-price-quote weren't challenging enough on their own, moving from manual, legacy processes and systems to a tech solution (while in the middle of a global pandemic and possibly across a dispersed workforce) is a whole lot easier with step-by-step instructions and resources to help guide you through it. Like so many other things this year, digital document management solutions and adoption platforms like WalkMe have gone from items on a wishlist to must-have solutions for your tech stack.
As partners, Conga and WalkMe share several mutual customers who use solutions from both companies to modernize their business processes. IT service management company, Okta, uses Conga CLM solutions to accurately create and track their legal contracts, while WalkMe empowers their salespeople to learn and execute processes correctly every time. The combination of both solutions helps Okta to scale their sales organization while maintaining data integrity and efficiency. 
In a year characterized by change, we've learned a few key lessons: our teams need to be empowered to work efficiently from anywhere, and adoption of the tech solutions our organizations invest in is crucial to team productivity. Learn more about how WalkMe's solutions can help in both of these areas, and for inquiries about partnering with WalkMe, contact the team here.