The top 6 updates in the Salesforce Winter '21 Release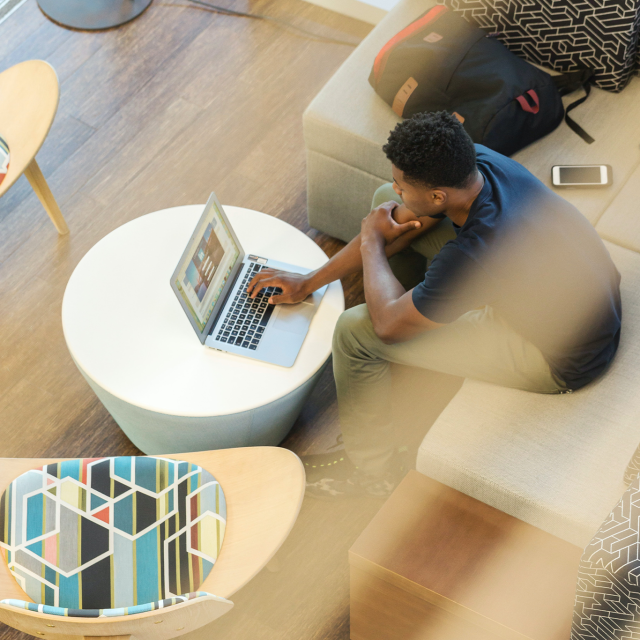 There is a lot to be thankful for as we approach the holiday season, including the fact that 2020 is almost over. Don't we all want to fast-forward into 2021? The Winter '21 release has done this for us, having been released in the current year-to-not-be-named, but giving us hope for the year ahead. It's the first Salesforce release to kick off next year and I'm ready for it. 
Let's jump right in. What do we see as some of the most anticipated items in this release? Everyone comes at the release notes from a different perspective, and with so many features across several Salesforce "clouds," there is much to discuss. Here are the top things I'm focused on from this release. 
Search
Making the basics more powerful often has a profound effect on our productivity. We often don't need a specific new feature, we just need to make what we already have more capable. Such is the case with Search.
I know how often I go to DuckDuckGo or Google to find something in the normal course of work, yet for years I've rarely used Salesforce search as the results were too narrow and not "smart," like you'd expect from a search engine. For those used to working with search engines throughout the day, Salesforce had the opportunity to bring that same power to our Salesforce data, metadata, and setup items (everything Salesforce). This release does exactly that, offering faster and more relevant results. I love the focus on making search better; it seems basic, but it's how people work. 
Scheduling
Another super important "basic" is scheduling. While the Salesforce calendar has been lacking in key features for a long time, Lightning Scheduler is helping them catch up, fast. This release provides more integrations with external calendars, as well as with Flow. Lightning Scheduler is changing quickly and I'm happy to see its capabilities rapidly advance. Why go outside of Salesforce to schedule? They're giving us fewer reasons.
Dynamic Forms
Lightning Flow is a definite focus for Salesforce and this release offers one big one: Dynamic Forms. It's been a pain point in Salesforce for a long time and several third-party tools have been developed, and custom code written, for this purpose. Record Types have been available for some time as well, allowing users to be somewhat dynamic with page layouts relative to the type of record. Dynamic Forms take it to the next level. 
I can't beat the "Why" from the documentation, so I'll reprint here: 
"The more fields on your page layout, the more that the Record Detail component becomes a monolithic block of fields that you can't customize. With Dynamic Forms, you can migrate the fields and sections from your page layout as individual components into the Lightning App Builder. Then, you can configure them just like the rest of the components on the page, and give users only the fields and sections that they need." 
Enough said. 
Communities is now Experience Cloud
I've been using Communities since the beginning and its capabilities continue to advance rapidly. In this release, Communities has rebranded to Experience Cloud, to reflect that it's now so much more than just for customer portals. I welcome the larger vision.
What caught my attention in this release is a new Build Your Own (LWC) template. While it's only a pilot program at this point, it shows the direction Salesforce is going—allowing users to customize the user experience exactly how they want. Salesforce is a platform, after all, and providing reliable infrastructure and administrative controls is its core value proposition. I expect to see more capabilities that give customers more control of the user interface. Does anyone remember the move from Classic to Lightning as smooth? Put the UI/UX in the customers' hands. 
Industries
The Vlocity acquisition is showing its face very clearly this Winter. Salesforce Industries has been shipping frequently, and this release brings more capability to each of these verticals: health, manufacturing, public sector, consumer goods, and financial services. Expect to see capabilities applied to more and more industries over time, addressing specific use cases and solving customer problems unique to companies in those industries
On a related note, they've introduced Solution Kits. While it's not an application feature per se, it's no less important, as the depth and breadth of the Salesforce platform can make it difficult to wrap your head around which features from each cloud are necessary to get a job done. Solution Kits are available on Trailhead. 
Salesforce Anywhere
This is another pilot feature with little detail, and the tagline sums it up nicely: "Salesforce Anywhere is the future experience of CRM — making Salesforce real time." The hype video shows a neat experience. There is much more to come in this area and I hope to see it bleed over into the core CRM, as we've seen happen with many other capabilities. 
Thanks for reading. For those of you who want to know more, here are the full release notes. Enjoy the Winter!