Digital transformation best practices with Rob Newnes-Smith, formerly of Thomson Reuters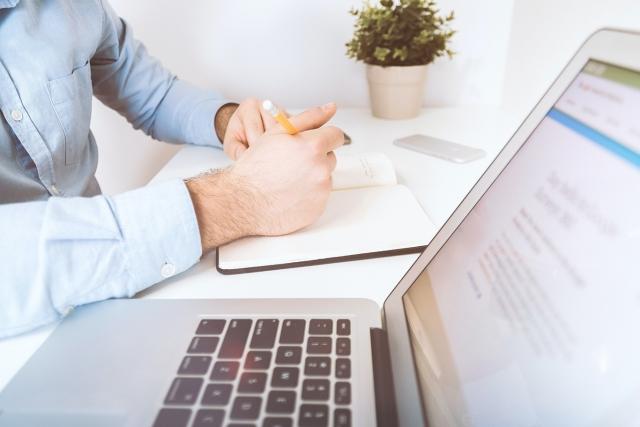 Embarking on your digital transformation journey is no small feat. It comes with a host of unique challenges and strategic opportunities—not to mention the time it takes to transition. To delve into the nuances of successfully bringing a company through a large-scale digital transformation, Conga Chief Marketing Officer Randy Littleson sat down with Rob Newnes-Smith, former Chief Technology Officer at Thomas Reuters.  
Finding a balance between digitizing customer interactions and renovating core legacy systems 
One of the first large scale elements to map out is the pace at which you'll bring the core of your business into the new model and systems. Many might go for the obvious—customer interaction—when deciding what should be digitized first. There's immediate value in prioritizing these interactions first and protecting their investment in the customer. Just be mindful about your approach and speed of transition. 
 "Digital transformation is moving forward, showing very tangible results, and delivering some of those benefits. However, the thing you've always got to balance on the backend is that your legacy systems will hold you back at one point in the future. You've got to be very deliberate at the pace that you renovate your core systems, even if you've got some tribes and squads on the digital front. Think very carefully about the pace you need on the backend and give yourself time to do that in a well-mannered and measured way." This could take months, quarters, or even years, so be prepared to play the necessary long game for a successful transition. 
Maintaining high levels of service and performance when in transition 
Organizations planning to conduct business digitally should also consider the complications that come while moving from one system to another—specifically around customer service and product performance. You could find yourself using hybrid services across multiple cloud and SaaS providers, external system integrators, and in-house teams. 
Rob suggests thinking first about who 'consumes' the processes that will be in flux. This could include your customers, employees, partners, resellers, a whole host of users. Once you've identified these groups, work across the providers and underlying capabilities to deliver the desired outcome.  
When searching for these new providers in your digital transformation journey, communicating the business goals of your organization is essential. Rob says it's a real art and science to get all teams to understand the who behind the deal—who they are doing the work for and who they are doing it with. Then build the relationships between the handoff points. This will help you build that foundational relationship with the right providers. Rob also states the importance of establishing quantifiable measures around these transition plans so that you can track the outcomes and drive a meaningful dialogue around how well your organization is doing as an ecosystem.  
Learning how your ecosystem operates is an opportunity to drive up continuous improvement to the customer, employees, and partners. It might sound simple and profound all at once in but as the saying goes, the devils in the details.
Digital transformation of multiple acquisitions  
By the time you get to your digital transformation period, you may find yourself in a position with a myriad of complex legacy systems from multiple acquisitions over many years. If so, start by looking at your short-term organizational goals—where will your business be in the next two to five years?  
If your organization acquires a lot of businesses, you may also divest in businesses that don't fit the portfolio as well. 
When you understand where the business is going, you can build better predictions that will serve your relevant functions. Ask what capabilities you need over the next 3-5 years to support your business. What technologies already work well? What can you live with now and swap out later? What technologies overlap but aren't the right fit?  
Rob recommends looking at the business benefits of your investment plan to form a better ecosystem now and in the future. Ultimately you want an architecture that matches your technology needs with each of your external and internal needs. He also notes the importance of tracking your investments and their performance to ensure additional investment funds down the road. 
Lessons from complex demergers or divestitures 
A reality of many businesses is the necessity of demergers or divestitures—even more so when looking to move your organization to a digital landscape. In an example of Rob's previous involvement in splitting a $12 billion company into two organizations, he stresses the importance of having a clear understanding of who owns what, who's going to own specific product lines and revenue streams, and how the businesses will be split apart. 
Once you understand your risks, it's then time to pace yourself while disentangling these systems. While some transitions may be simple, others could involve products or systems that are reliant on each other, so think carefully about who will own the systems long term.  
Also consider the importance of transitional service agreements so that both entities can continue to function and trade during the transition. The key is to keep a pace that allows each company to continue to thrive under the new ownership. 
Essential underlying system capabilities for transforming business models 
It's common in many business models to sell through digital channels. Think carefully about codifying your underlying product structures –the commercial constraints on selling your products, the price points, agreements with your customers, pricing theory modules, scale discounts, product bundling, and the impact on the customer's price. 
As you modernize your business, it's important to build these functionalities into the underlying systems rather than having a handful of employees do this ad hoc. Understanding how to support these systems and the order to cash flow will help you determine if you have the enablement capabilities now and in the future. Figure out if you need to augment with specialist technology to go around your core ERP and CRM systems. 
The path the digital transformation can be long but early-stage planning and patients during the process are essential for long-term success.  
To learn more and get first-hand insights, watch the full video with Rob Newnes-Smith, former Chief Technology Officer at Thomas Reuters, and CMO, Randy Littleson as they discuss the nuances of successfully bringing a company through a large-scale digital transformation. 
This blog post is an abbreviated version of the video that's been condensed and edited for readability.