Reimagining revenue management with Conga's Pete Castro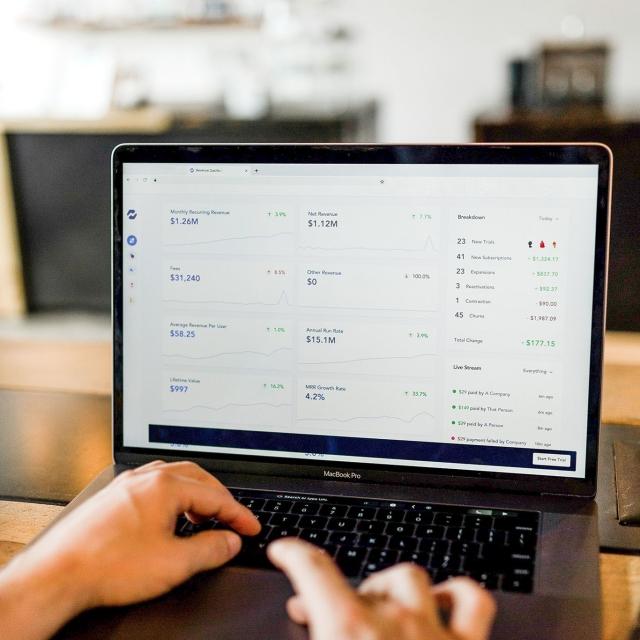 Revenue operations can look very different for companies at different points in their digital transformation journey. Conga's Chief Marketing Officer Randy Littleson recently talked with Pete Castro, Sr. Director of Product Management at Conga, about his experience with digital transformation, what customers are looking for in a revenue management solution, applications for artificial intelligence (AI) in revenue operations, and more. Following are some key takeaways from their discussion. 
Manual revenue operations lead to more human error 
Randy: Thinking back on your career, do you have personal experience with poorly managed revenue operations? 
Pete responds, "Back when we were a much smaller company—probably only 25 people—revenue operations was an all-hands-on-deck event. For two days a month, every employee was working on invoicing, billing schedules, and customer renewals. It was very tedious and inefficient."  
At the time, the revenue process required manually updating 10 or 20 fields in the billing system for every purchase. Experience and repetition helped to increase efficiency at the individual level, but it wasn't scalable. As the company grew, more people needed to be trained—and the potential for human error increased.   
The real-life benefits of digital transformation 
Randy: What did you do about those pain points? How did you digitally transform your revenue operations processes, and when did you start to feel that it was paying off? 
He continues, "The real payoff came when I realized I was no longer chasing down details on customer invoices and renewals, or re-training people on all the different input fields they may have forgotten about." 
Two ways AI can increase employee efficiency 
Randy: Artificial intelligence is a hot topic these days. When you think about managing the revenue lifecycle, what do you see as the biggest opportunity to add artificial intelligence to increase employee productivity? 
"There are two things that come up consistently when I'm talking to people who use these things every day: analytics and search," Pete answers. "The analytics side is all about dashboards and reporting—I think there's a lot more that can be done there. And search is probably the most overlooked feature in any of these tools." 
As search engine users, we've all become accustomed to quick, intuitive searches that yield exactly what we're looking for—whether that's part of our daily work or in our personal lives. In order to meet that expectation for our customers, we've put a lot of work into the search function in the Conga suite of products.  
Pete continues, "Search may not be the shiniest AI toy we could be working on, but the outcomes you get from a productive search engine definitely outweigh a lot of other AI features." 
Intuitive search streamlines contracting processes 
Randy: Can you share some use cases to demonstrate how customers are leveraging search? What business problems are they solving? 
"In the contract space, our customers often need to find a specific contract, whether it's up for renewal or they need to renegotiate terms. But a lot of those contracts are old, so they weren't created in a contract management system using a template or clause library. Finding the right contract often boils down to keywords—like the customer's name, the company, or a renewal date," Pete responds. 
Being able to key in a natural language query in the search bar and extract the data points you're looking for is critical in these situations. A reliable search function helps legal teams and salespeople locate the information they need quickly, so they can focus on more critical business initiatives. 
Reporting and analytics empower smart business decisions 
Randy: You mentioned AI for both analytics and search. We dug into search, so let's come back to analytics and reporting. When you talk to customers, what are the reports and dashboards they can't live without? How are they using them and what business problems are they solving? 
"When I talk to people in sales or customer experience, the first thing they do every morning is open up their revenue forecast dashboard to see what's closing and what's still outstanding for the quarter," Pete replies. "Having a concise view of everything in the pipeline helps them make smart decisions and take quick action." 
Customers on the contract side are looking at similar things, but the lens is slightly different. For example, they need to understand which contracts are up for renewal and which are expiring soon, so they'll look at the renewal dashboard. They can also run reports to tell them where corporate counsel is spending their time across various contract negotiations, or how they're progressing toward quarter-end or year-end goals. 
Integrated solutions improve business outcomes 
Randy: A lot of companies have deployed contract lifecycle management (CLM) and configure, price, and quote (CPQ) systems to help manage their revenue operations processes, but many of them haven't connected those systems. What are the best practices and reasons for connecting them? 
"A lot of organizations look at individual tools and processes in siloes, and it probably seems like they're meeting your needs when you view each one individually. You've only got a few small mistakes happening along the way," Pete responds. "To see the real impact, you have to zoom out and look at the full lifecycle of revenue operations." 
That includes every step along the way, such as: 
Proposal 
Quoting 
Negotiating terms 
Executing the contract 
Managing the order 
Fulfilling contract obligations 
Creating a billing schedule 
Sending an invoice 
Collecting payment 
Managing renewals 
Pete concludes, "From that perspective, all the minor issues that happen in separate systems clearly accumulate and lead to bad outcomes—like a lost opportunity or customer attrition. When you take a more holistic view of revenue operations and rely on an integrated set of tools to manage it, you get a single data model, a unified document repository, and consistent workflows that help eliminate errors and create transparency for everyone involved."   
To learn more and get first-hand insights, watch the full video as Conga's Pete Castro and CMO Randy Littleson discuss the impact of digital transformation on revenue operations.     
This blog post is an abbreviated version of the video that's been condensed and edited for readability.