Reimagining revenue management with Aishling Finnegan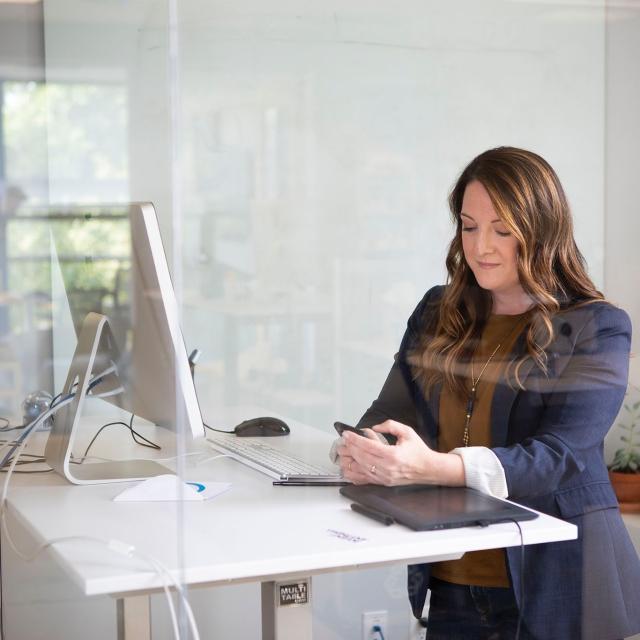 How does revenue lifecycle management help organizations get ahead of the challenges they face?  
In a recent discussion, Conga's Chief Marketing Officer, Randy Littleson, and Digital Transformation Officer, Aishling Finnegan, talked about the transformation of revenue management in today's climate. The following are key takeaways from that discussion.  
"It's all about getting an organization to stand back and look at everything holistically," says Aishling. Here at Conga, we hear from customers all the time about the complexity of their revenue operations. Our job is to transform those processes within the revenue lifecycle.  
"[Analyze] the stages of a sales cycle—from how an organization will propose to negotiate and execute on contracts, to how they're going to manage [and] sell those contracts and right back around to renew and expansion of those contracts...in a step-by-step motion," says Aishling. 
How revenue lifecycle management helps organizations get ahead.   
One of the top questions we receive from customers is: "Where do I start?"      
The answer to that question always comes through a transformation assessment.  
Aishling says, "this is where we look at an organization and... understand where the biggest pain points [are], but also where there are some quick wins." Starting small and then moving to the bigger [areas] can help or taking on a big project and making sure you get the [right] people involved... it really does depend on the organization's current pain points around the revenue lifecycle." 
Another big question: how do I get stakeholders and the team's buy-in?  
"It's great to come up with a transformation project, but it does not work unless you get people involved and engaged," says Aishling. In our assessment we speak to management level and user level teams and make people feel included in the transformation. If you focus on those two things–engagement and inclusion—you're off to a good start.   
Tackling transformation projects  
Transformation projects can be overwhelming for business leaders, especially when many processes, teams and systems need to be aligned.  
How should we speak to our customers about taking on these challenges?   
 At Conga we help organizations break down and compartmentalize the different components of a transformation journey. Aishling says, "It's all about understanding the data within the systems, what data is needed, who updates processing, and what intelligence you get from that data."   
Aishling says, "Part of creating a connected customer experience is making sure that every document is relevant, accurate, and exactly what the customer is expecting. We start to look at process automation and really look at the people, what needs to happen to get it seamlessly to the customer. This is an end-to-end journey that goes continuously around the lifecycle."   
Integration is crucial. We want to help organizations get a better handle on their documents, and ensure they've got the process automation they need and a team to support it. 
We start to understand the maturity around integration when we send information to other systems and other teams to integrate the process. "The final step is revenue intelligence—the thing that every organization wants to know—is [their] data right," says Aishling. 
When everyone stays in the system, all platforms and systems are integrated, and visibility is provided—you see everything that's going on—that's accurate revenue intelligence.      
How to measure success and identify risk   
 In the revenue lifecycle, there are many teams involved. How do we get alignment across all teams and stakeholders within a business to ensure adoption is a success?   
When it comes to measuring success for a business, it's about getting a handle on the data, automating processes, and connecting the teams at every step. 
Aishling says, "One of the greatest reasons transformation projects fail is because teams aren't involved early in the process. Cultural transformation is one of the biggest transformations an organization must undergo for digital transformation to be successful."  
It's key to create a cross-functional team.  
"Make sure you have a stakeholder from every single team involved because when they're involved and they tell you what's really happening, it empowers organizations to get a good analysis of what's happening today and help you translate what should happen tomorrow."   
A holistic approach to revenue operations  
When it comes to the revenue lifecycle, "a common mistake is building for a department, not a business, i.e. [fixing] the sales process for just the sales team," says Aishling. "This is never going to work in an end-to-end transformation of revenue operations, revenue management, and lifecycle journey.  
"It's important that you engage the users, managers, and senior stakeholders to understand what's really happening. The users are the ones that will tell you what is happening in real-time. They'll explain to you what they're really doing and where the real pain points are." 
Revenue operations is a holistic approach—providing end-to-end solutions and connecting to the customer experience. Everyone needs to be involved early so you can spot risks early. Don't [mistakenly] leave people out or [fix] a problem in a silo. Revenue management brings people and processes together for a better, more insightful way to do business.    
To learn more and get first-hand insights, watch the full video with Aishling Finnegan and CMO, Randy Littleson as they discuss reimagining revenue management.  
This blog post is an abbreviated version of the video that's been condensed and edited for readability.