Meet Conga's new CEO, Noel Goggin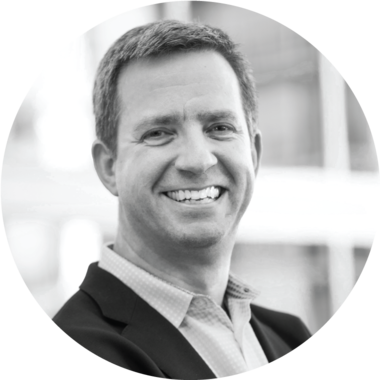 In a year characterized by change, Conga announced its most recent change at the end of September as we welcomed Noel Goggin to the team as our new CEO. Noel joins Conga with nearly 30 years of leadership, management, and culture experience within the software industry, having most recently served as the CEO and Culture Leader at Aptos.
With much appreciation, we also said goodbye to Frank Holland, who steered Apttus through turbulent times and led the acquisition of Conga in the midst of a global pandemic. Now five months into coming together, the combined company faces a new set of challenges. Chief among them: the complete integration of Conga's products and people.
It's a significant challenge and one that Noel is prepared to take on. "He understands where we are as a company today and where we want to go tomorrow," said chairman David Murphy, "and he shares our vision as an independent market leader."
We recently sat down with Noel to learn more about his leadership approach and initial focus as he takes the reins as CEO.
Q&A with Noel
What attracted you to Conga? 
Conga has a strong foundation for growth, with world-class products and a global reach. As I considered my next career move, I was drawn by the opportunity to bring my experience to a company that possessed three key elements:
High-quality SaaS products
A growth focus underwritten by world-class investors
A large, global total addressable market that can be accelerated
I'm very excited about the opportunities we have to lead in the market.
Where has been your initial focus?
Since joining, listening and learning has been my focus. That's included meeting with my staff, immersing myself in our products, sales, and marketing, conducting individual one-on-one meetings, talking with customers and partners, and crafting an execution plan that the company can drive to, together.
Any surprises? 
No surprises. But I am incredibly impressed by the talent we have in the combined company. These people have been through an incredible amount of change, and they've continued to deliver for customers. 
What values matter most to you as a leader?
Transparency, humility, teamwork, and servant leadership. I'm very big on people who radiate positive energy and have a can-do mantra.
My perspective is shaped by a few main things: my experience working in startups, and the works of Jim Collins—specifically, his book, Good to Great and the concepts he explores there, and Patrick Lencioni's book, The Five Dysfunctions of a Team.
How does customer success play a part in your leadership strategy?
Aligning with our customers and creating a bond is critical to success. Working in startups, you quickly learn that the only thing you have (at that point) are your customers—they're your biggest advocates and drivers of continuous improvement. But even as I've taken companies out of the start-up phase, I've retained that commitment to customers through every stage of the business.  
At Conga, I plan to be very accessible to customers and partners, using our Net Promoter Score as a guide to build ongoing loyalty. Customers are great truth tellers when it comes to how your business is performing, so I always aim to foster a very engaged and active customer base.
 
What can customers and partners expect from Conga going forward?
We've spoken with both partners and customers to discover how to better work together moving forward. We found that both groups have a desire to more deeply engage in the work our teams are doing, and we're keen to hear their valuable insights.
What's your first step?
To settle things down. There's enough disruption with COVID-19 and, as a leadership team, we've asked a lot of people over the past six months. My first goal is to stabilize things a bit and get us into a rhythm. We're also developing our cultural framework and philosophy—what we're calling "the Conga Way." It'll be our way of working and central to how we recruit for fit, promote, recognize and reward, and coach our colleagues.
How does company culture play a role?
The right people in the right environment can produce amazing things. I had the good fortune to see that come to life most recently at Aptos, and I hope to do the same here at Conga. Using the Conga Way, I'll work to create an environment where we can all be ourselves in order to truly thrive. 
It takes more than the CEO to accomplish this—it takes everyone being aligned and coming together, unified by a shared purpose. I've encouraged our teams to lean in and be part of the journey of building our culture. 
Looking ahead
Noel was recently featured in an article in SpendMatters, where he expanded on his thoughts around Conga's growth potential, and how he sees the company fitting within and driving the market for CLM. See the full interview here.