How do I electronically sign a document on my iPhone?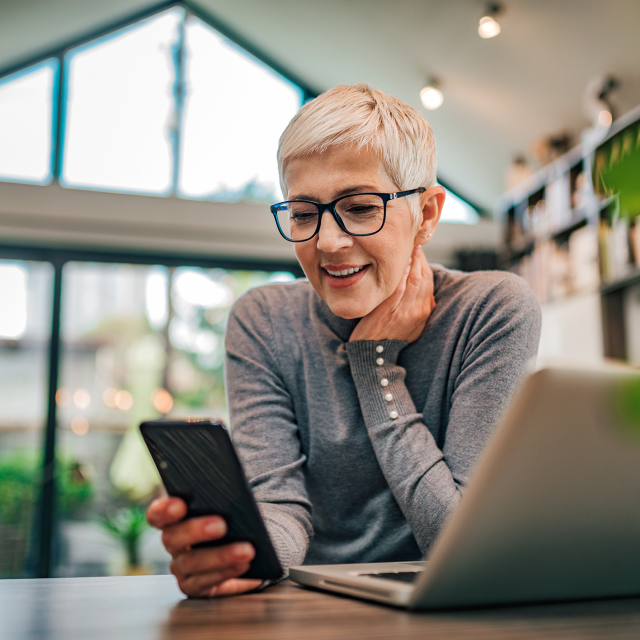 In an increasingly fast-paced digital world where remote work and online collaboration are the norm, efficient and secure electronic document signing is crucial. Conga Sign offers a transformative solution for iPhone and Android users, streamlining the signing process while prioritizing security. This guide will serve as your comprehensive resource for effortlessly completing electronic signatures on your mobile device, making you a part of the future of document signing with Conga Sign.  
1. Accessing the document to sign
The process begins when you receive an email notification instructing you to sign your document. Open the email on your cellphone and click the provided link to access the package. Conga Sign ensures that all your necessary documents are conveniently bundled together in a package for easy access and signing.
2. Accepting the Electronic Disclosure and Signature Consent  
You'll find an Electronic Disclosure and Signature Consent within the document package. It's essential to read this document thoroughly, as it outlines the terms and conditions of using electronic signatures. Once you're comfortable with the content, click the "Accept" button to provide your consent.
3. Previewing the Documents  
Before proceeding with the signature process, take the time to preview all the documents that require your signature. This step helps you understand the scope of the package and the documents involved.
4. Exploring Package Information  
Conga Sign's mobile menu button offers additional package information that can be useful during the signing process. This includes:
A list of all documents in the package, along with their completion status.
The Package Description provided by the package creator, offering context and clarity.
Conga Sign contact information in case you have any questions or concerns.
Opt-Out Button: If you choose not to sign electronically, tapping this button prompts you to provide a reason. After entering your reason, click "OK."
Decline Button: If you decide not to sign the document, tapping this button prompts you to provide a reason for your decision. After entering your reason, click "OK."
5. Signing the Documents
To sign a document, simply tap on the Signature Block. You can then zoom in on the block for better accuracy. If your iPhone is in Portrait Mode (held upright), you'll be prompted to rotate it to Landscape Mode before capturing your signature. This ensures that your signature fits perfectly within the designated area.
Using your fingertip, draw your signature within the Signature Block. Repeat this step for all Signature Blocks across all the documents in the package. Conga Sign's intuitive interface makes the process smooth, even for those new to electronic signatures.
6. Completing the Process  
Once you've successfully signed all the required documents, you'll receive an email confirming the completion of the signing process. This email will also provide you with options to review and download the finalized package's documents for your records.
Are E-Signatures on My iPhone Secure?  
Security is a paramount concern when it comes to electronic signatures. Rest assured, Conga Sign employs robust security measures to protect your sensitive information. To learn more about the safety of electronic signatures, check out our blog post on eSignature safety.
Increase Efficiency with Conga Sign  
Conga Sign simplifies the electronic signature process and enhances your overall workflow efficiency. Say goodbye to the hassles of printing, signing, scanning, and mailing documents. Embrace the future of digital signatures by exploring the benefits of Conga Sign for yourself.
In conclusion, completing electronic signatures on your iPhone with Conga Sign is a breeze. The mobile-friendly interface and its user-friendly features streamline the process and save you valuable time. As the world progresses towards digital transformation, embracing efficient solutions like Conga Sign can significantly affect how you manage and execute documents. Make the switch today and experience the future of electronic signatures.