How to standardize data and why it's crucial for business transformation with Shiva Kannan from GE Healthcare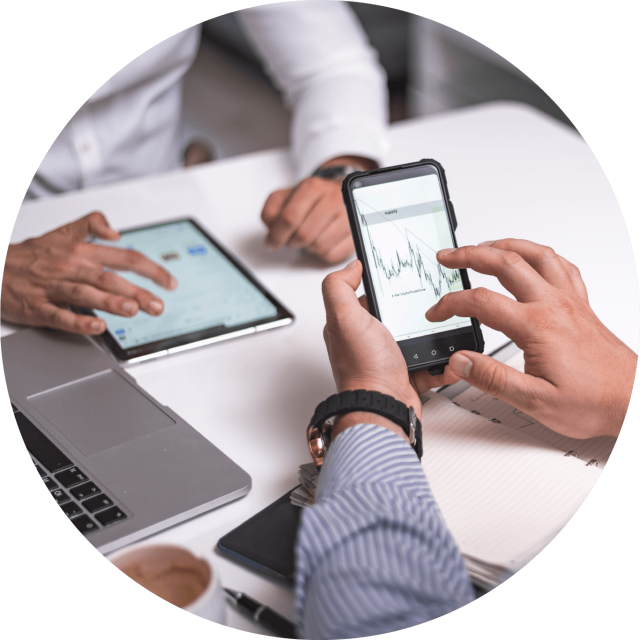 The more complex your organization, the more important it is to have a streamlined, seamless quote-to-cash process. Conga CMO Randy Littleson recently sat down with Shiva Kannan, Commercial CIO at GE Healthcare, to talk about his experience with transforming quote-to-cash and key takeaways from the project. Following is their discussion. 
Business drivers behind GE Healthcare's quote-to-cash transformation  
Randy: GE Healthcare is a complex business selling equipment, software services, financing, and more. When you set out to transform the quote-to-cash process globally, what were the main business drivers? And what outcomes have you seen? 
"Like many companies, we grew very quickly. And as we grew, we weren't necessarily focused on standardization and simplification," Shiva responds. "But when that started impacting customer experience, lead times, and margin, we had to look at our processes. We realized that quoting is the first step in the value chain—and it deserved our focus." 
The primary business drivers for GE Healthcare's quote-to-cash transformation were: 
Increased efficiency. Having multiple ways of doing the same thing is inefficient. Standardized processes allowed the organization to simplify the way they do things internally. 
Improved experience for customers and sales teams. Mistakes in customer-facing documents can damage the customer experience and erode trust—and correcting those errors creates a lot of extra work. Transforming the quoting process allowed GE Healthcare to get documents right the first time and freed salespeople from excess administrative work so they can spend more time with customers. 
Shiva concludes, "If you take care of both customers and employees, your business fundamentals will get stronger. We're starting to see increases in both our average deal size and our margins." 
The challenge of transforming a global company 
Randy: When you set out on this journey, your company had a very decentralized structure in terms of product and operations in different geos. One of your goals was to implement more global standards throughout the company. How did you go about that and what best practices can you recommend for others with a similar challenge? 
"It wasn't easy. We made mistakes, and we went through a lot of trial and error," Shiva replies. "Initially we looked at this project as a replacement for our legacy platform. We started by getting the replacement tool ready in one region. We took on a lot of technical debt to hit a specific timeline. But when the time came to deploy the new tool worldwide, we discovered it wasn't going to work in our other regions. So we had to start from scratch." 
He explains that the second time around, they approached the project as a business transformation rather than an IT project or a platform replacement—because that's what it was. They started by getting buy-in from top leadership. They defined the problem they were trying to solve and clearly articulated the project scope. They identified KPIs and project goals. And finally, they started a pilot program in a single region. 
Shiva continues, "Once we had a skeleton process in one region, we brought in reps from around the world to get their input. Our intent was to deploy the solution in that first region, gather proof points and learnings, and then scale quickly across the rest of the world. And that process worked well for us. As we deployed in multiple regions, we gained confidence in the tool and the process—but we also continued fine-tuning our approach each time we added a new product line or business unit." 
He adds that, if he had to do it again, he would approach it as a business transformation project right from the start. He also recommends building in plenty of checkpoints along the way to refine the process and learn from it as you scale. 
Two approaches to standardizing global data 
Randy: The foundation of all these processes is data. What was your approach to standardizing your data to support the business transformation? 
"When we started out, we had 26 legacy CPQ platforms for our equipment business. Our journey was to consolidate from 26 to one," Shiva says. "Within those 26 CPQ systems, we had 26 different ways of representing pricing and product offerings. Price lists were all over the map and we had no control over promotions. So that was one of the first things we had to manage." 
He explains that they tested two different ways of doing this: 
In one model, they rolled out a complete list of products and pricing but allowed different regions to make their own tweaks. 
In the second model, they deployed one consistent, global list of offerings around the world. 
Shiva concludes, "After seeing both models in action, I would recommend the global approach. It allows direct flow of data from new product introduction into the CPQ, and gives you more consistent, granular insights into which products and configurations are performing in which markets."  
Complex businesses require innovative, scalable technology  
Randy: Your business has evolved from equipment provider to now selling software, services, financing, and more. As you seek to present a unified image to your customers, what are the implications for the quote-to-cash process and what do you need to achieve that? 
Shiva answers, "As our business evolves and our customers evolve, their needs are also evolving. We're seeing more demand from our customers for a unified GE Healthcare. They're asking for multi-modal solutions. They want to have service offerings tied to equipment offerings right up front. More and more, we're offering extended warranties at the point of sale, as well as longer-term contracts. What that means for us is more complexity in the quote-to-cash process."  
As exciting as all of this is, Shiva explains that it's also challenging to bring it all together. There's a lot of complexity in each transaction, which can start to stretch the limits of the CPQ technology.  
"Our Conga partners have been great about working with us to improve the scalability of the platform," he adds. "I'm really looking forward to the latest offerings and next generation architecture that can help us get there." 
Key benefits of a unified quote-to-cash process 
Randy: We've talked about the process of proposing and quoting to a customer. Once you do that, you go into negotiating and executing an agreement with them. What are the benefits of integrating those processes together to deliver a more unified quote-to-case process? 
Shiva responds, "We have multiple teams working to get deals in front of customers and move them through the negotiation process so we can start recognizing revenue. Before our transformation project, this was a very disconnected manual process with multiple workflows and physical spreadsheets. This inefficiency impacted cycle times and eventually the customer experience, as well.  
He says the key benefits of integrating the end-to-end process include: 
Quotes and subsequent negotiations are all integrated into the workflow, so the final agreement is always accurate. 
Everything sits right in the tools, so there's a seamless flow of information from one stage to the next. 
Everyone involved in the deal is working with the same information, within the same tool. This helps to reduce cycle time and improve compliance.  
To learn more and get first-hand insights, watch the full video with Conga CMO Randy Littleson and GE Healthcare's Shiva Kannan. 
This blog post is an abbreviated version of the video that's been condensed and edited for readability.