How mature is your CLM process?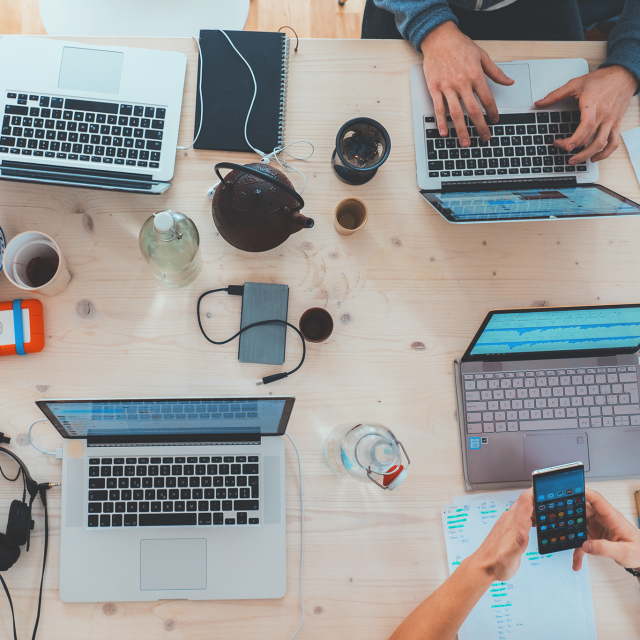 What is CLM maturity?
Contracts are one of the most essential elements of any business. They define the ties between that organization and outside parties (think, supplier agreements, sales contracts, or procurement contracts). They also determine the terms of a good number of internal responsibilities and opportunities (employment contracts, NDAs, and the like). 
Many organizations hold hundreds or even thousands of contracts, often with overlapping responsibilities, competing deadlines, and complex terms and conditions. This level of complexity is almost impossible to handle effectively by hand or even by spreadsheet, and necessitates implementing contract lifecycle management (CLM) technology in order to effectively manage contracts throughout the contract lifecycle.
CLM solutions can add greatly to an organization's efficiency, costs, and transparency, as well as work to reduce overall risk. But it isn't as simple as just implementing a technology solution. How effectively and completely your organization uses the deep capabilities of its CLM technology determines how mature your company's CLM usage is. The maturity of your CLM strategy determines the extent to which your organization's contracts are effectively processed, managed, and leveraged. 
And greater maturity means lower risk, reduced costs, faster business cycles, and greater return on investment. So it really matters.
What determines how mature a given CLM process is?
In December 2019, Conga commissioned a Forrester Consulting study to evaluate contract lifecycle management approaches, challenges, and future plans to implement CLM technologies. An online survey delivered to 211 enterprise line-of-business leaders with responsibility for document-intensive business processes found that levels of CLM maturity varied considerably across the organizations surveyed.
In order to determine maturity level, the survey scored respondents on five areas: how they currently manage contracts; how well their CLM solution is integrated with processes; how long contract creation takes; what new technology investments they are making; and, how open lines of communication are throughout their organization. Depending on how they were scored in these areas, the Forrester Consulting survey ranked their CLM maturity on three levels: immature, transitioning, or mature.
What does greater CLM maturity get you?
Perhaps even more significant, the Forrester survey makes it clear that maturity isn't just for show. The survey results also established a clear relationship between a higher level of maturity and positive business outcomes. In other words, there are real, concrete benefits that more mature companies experience.
Speed
For example, the Forrester survey found that mature organizations take an average of 1.2 days to execute a contract; whereas immature organizations take almost three times that, or 3.4 days.
This simple difference in execution time can mean the difference between sealing a deal and losing it to a competitor. Faster contract cycles lead to faster, more efficient business cycles and quicker revenue recognition. Yet, many organizations struggle to move through the contract process effectively and efficiently. A full 30 percent of respondents agreed that moving through contract stages (either from buy-side sourcing to contracts or from sales lead to contract) takes too long. 
Visibility and collaboration
One of the common benefits for businesses that implement a CLM technology solution is greater cross-team visibility and collaboration. Single departments within an organization often own and dominate a given stage of the contract lifecycle, but businesses with a CLM technology solution report higher rates of cross-departmental report building. The Forrester survey shows that nearly 60 percent of the organizations using a CLM technology report that their legal, procurement, and risk management departments regularly use their CLM solution to build reports. These reports address subjects such as contractual obligations, entitlements, and risk, which allows the business as a whole to adapt to issues as they arise. 
CLM implementation requires the cooperation and buy-in of every department that touches a contract at each stage of its lifecycle. As a result, organizations with a more mature CLM strategy benefit from a more cohesive and complete view of contracts and the broader effects those agreements have on the business.
Communication
These more mature organizations, which have invested in new technology solutions and have more advanced systems in place for managing contracts, also report more open lines of communication than those that are immature. Only two percent of immature organizations surveyed reported that there were clear and open lines of communication across all teams and all levels of seniority, compared to 20 percent of mature organizations reporting the same.
Confidence in contracts
When CLM maturity is low, contract processes are slow and inefficient, visibility is compromised, and cross-team communication suffers. All of these effects negatively impact the organization as a whole. What's more, it's not evident to stakeholders that contracts are serving their essential purpose and helping protect the business. More mature organizations have a greater level of confidence than less mature organizations that their contracts cover all of the risks, obligations, and opportunities that the business might face.
How can I measure my company's CLM maturity?
Understanding and evaluating your organization's CLM maturity is the first step in improving that maturity level, with all of the greater benefits that can create. 
To help organizations measure their CLM maturity, Conga introduced the Conga CLM Maturity Assessment. This interactive, online quiz delivers results in less than two minutes, and can help organizations determine where their approach to CLM puts them on the maturity scale.