How digital document management can increase sales and revenue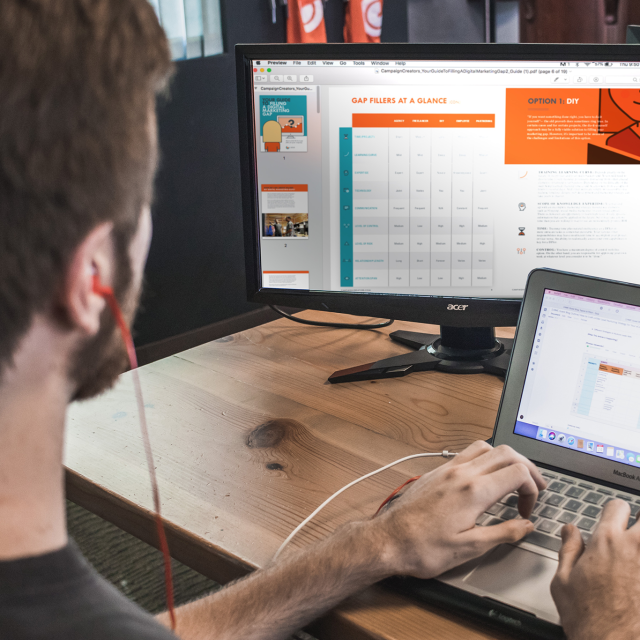 According to Statista, a top business data platform, approximately half of the global population actively uses the internet. For many of us, this is hardly a surprising statistic. But what it does underscore is the importance of using document management software to help you digitize your business. With over half of the world's population already actively online, why wouldn't we manage our businesses digitally? Managing business documents digitally means using software to automate, limit, or completely do away with time-consuming, manual tasks that lead to lost revenue. 
Doing business on paper is expensive, wasteful, and impractical in this digital era, and you can reclaim lost revenue, make better use of employee time, and eliminate time waste by embracing the digital tools at your disposal. In fact, digital document management is a great place to start your digital transformation journey as you work toward achieving higher customer engagement and better operational efficiency.
Document digitization is no longer just an option — it's a necessity if your company is to survive in a competitive, rapidly evolving technological climate. Not convinced? Let's examine in greater depth how digital document management has already increased sales and revenue for businesses in the past year alone, and how the same can happen for you.
Improve the customer experiences
Customers are the people keeping you in business, so it makes good business sense to focus on catering to their needs. Based on our 2021 report The State of Digital Document Transformation, sales and sales ops leaders reported a 43 percent increase in customer satisfaction due to digital document transformation. 
Nobody feels confident when witnessing an employee scrambling through messy filing cabinets. A cloud-based document management system enables you to simply and quickly find the information customers need so you can improve their experience and spend more time serving them. And when you don't need as much physical space for document storage, you'll also have a cleaner and more organized space to bring clients into, giving them a better impression of your company. 
Document digitization is also a value-add for consumers that allows you to build up an online presence, making your products and services more accessible to your customer base wherever they go.
Enhance document security while eliminating storage costs
Did you know that document storage for a single piece of paper costs your business $4.56 on average? It doesn't seem like much, but paper adds up quickly. Physical business records are extremely vulnerable to security breaches, and they're expensive to store. But when you back your documentation to the cloud, your digital documents are protected by sophisticated technology and can only be accessed by authorized personnel. 
In fact, 35 percent of business leaders we've surveyed said that they experienced greater information security by doing just this. Digital data can easily and inexpensively be backed up to multiple online locations so your business doesn't miss a beat in the case of a natural disaster or cyber breach. 
Online storage also mitigates the need for expensive offsite paper storage and delivery; document retrieval is as easy as clicking a button. For your office, this means less paper, fewer filing cabinets and folders, and fewer billable hours spent sorting and filing documents — not to mention copying and printing costs. And without all the space taken up by paper archives, you can use freed-up space for more productive tasks.
Save time and ensure compliance
When it comes to business, time is money. Using electronic forms and digital processes, you can eliminate the time waste of manual documentation and data entry and reduce the risk of error so your information is always accurate and ready to audit. The automation of these manual processes reduces the burden on company administrators and ensures compliance with company policies, as well as workflow transparency. 
Some industries also have legal compliance standards that detail the way documentation should be stored. Businesses we surveyed last year said they were 22 percent better at meeting regulatory compliance requirements with the help of digital document management. When documents are digitized, you can meet these standards in a cost-effective, efficient manner. 
Increase productivity and reduce overhead costs
Executives in all industries are always looking for ways to limit budgets and reduce overhead expenses. Document digitization is a great way to reduce operating costs and improve efficiency. Software that helps workers find data and documentation faster improves productivity and reduces operational costs. 
A digital document management system can automate or streamline select customer service, sales, accounting, and HR tasks, which leaves employees with more time to spend on the human aspects of their jobs. This automation is also likely to yield increased customer satisfaction, higher employee retention, faster payments, and lower purchasing costs. Digital document management even allows for more efficient cost management and, as a result, greater control over sales processes.
Improve employee collaboration
When employees of an organization can simultaneously access, view, and share documents online across departments, collaboration improves. According to experts in project management, online document collaboration makes employees feel empowered to do more and improves culture, which can increase overall business profitability. Based on our 2019 survey findings, 29 percent of business experienced enhanced collaboration thanks to digital document management.
Find out how to improve your bottom line
Digital document transformation is paying off. Eighty percent of the sales leaders we surveyed believe digitally transforming documents already has or will put them ahead of the competition. Another finding from our 2019 report showed that sales leaders saw a 45 percent increase in sales as a direct result of focusing on digital document transformation, and you can see similar results. Your efforts may vary in terms of success, but there is success to be found in these efforts. 
Download our full report to learn more about how businesses around the world are improving their sales process through digital transformation and the implementation of digital document management.