How Conga is supporting those serving our communities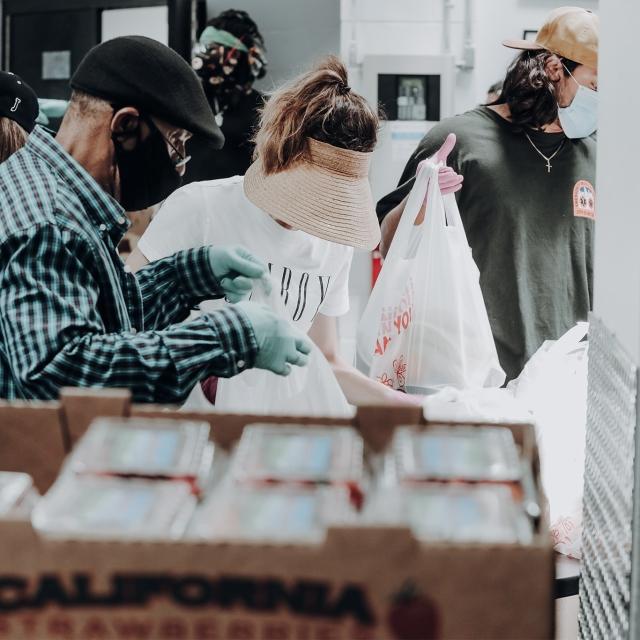 Helping nonprofits navigate uncharted waters
We're in uncharted territory, where every individual, community, and organization is adjusting to sudden change and finding balance. We are digging deep to meet these new challenges in our personal and professional lives. What we do now counts more than ever. 
At Conga, we're doing what we can to help. Conga's built on a belief that we need to deliver 5-Star value for our customers every day. We've continued to support nonprofits through our charitable match program and virtual volunteer hours but wanted to find another way to support those on the front lines. We're proud to offer Conga Sign for Salesforce nonprofit customers at no cost to any nonprofit that is not a current Conga Sign customer, through 9/30/20.* Our offer has no limits on users or transactions (no strings attached!) for qualifying nonprofits. Existing nonprofit customers should reach out to their Customer Success Managers for additional information. 
We've made this decision because this experience is impacting every organization, especially the nonprofit organizations that work to support the most vulnerable, to improve access to critical resources, and to preserve culture. Nonprofits are Agents of Change in the communities they serve. They are challenging the status quo to create something better, pushing for progress and working for social good. Yet, many nonprofits are operating on slim resources, with few reserves. As contributions dwindle during this period, they are deeply threatened at the time their work is most critical.
Supporting nonprofit Agents of Change 
Our goal is to support nonprofits so they continue their critical missions, support the Agents of Change who are working valiantly to find a way to advance their objectives and keep afloat. 
This initiative will provide a straightforward, easy way to capture the critical signatures they need to support their organizations' success. What's more, Sign isn't a heavy lift to get up and running. At a time when human resources are most critical, Sign is quick to install and implement, and easy to use, with a data-first approach and seamless Salesforce integration. 
We're helping in this way because eSignature is a key step in digitizing processes, making it easier to gather signatures on essential documents from anywhere, so Agents of Change can keep working at a safe distance. 
Top Sign use cases for nonprofits 
When it comes to understanding what Sign can help nonprofits to accomplish, it makes sense to dive into the ways other organizations are already using the solution. Here's how nonprofits are already using Conga Sign in their organizations. The most common use is for signing contracts. Think things like grant contracts, government and apprenticeship contracts, and vendor contracts. Another way nonprofits often use Sign is for getting agreements executed: service agreements, grant agreements, distributor and supplier agreements, service and research agreements. Then there are donation letters, volunteer waivers, and the list goes on. 
There are no limits, and no strings attached. There's no commitment to purchase, no limit on seats or on the number of documents you can send, and you get full core functionality. We're serious about supporting you in doing good. 
Find out how to get started with Conga Sign for your nonprofit. 
Watch this overview video to learn more about Conga Sign. 
*The trial offers full functionality without user or transaction limits and with no strings attached. Available to any nonprofit that isn't a Conga Sign customer. A trial of Conga Sign must be installed through the Salesforce AppExchange by 6/1/2020. Conga Sign for Salesforce will be provided for free to eligible nonprofits until 9/30/20. We will be in touch to verify your 501(c)3 status, but we want to make this as easy for you as possible.