The future of Telehealth and what it means for healthcare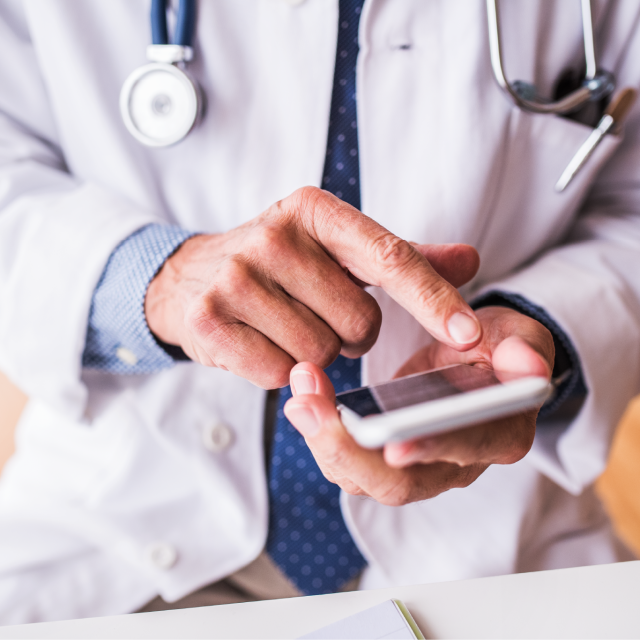 My first Telehealth experience felt like arriving for a flight at the wrong airport. The email with my login details never arrived and I frantically searched through my junk folder.  The doctor's assistant resent the details two minutes before the appointment. Upon logging in, I was surprised to discover the software was slow and dated. I struggled to get into the room and when I finally did my doctor grimaced as he picked up an imaginary phone and said, "I'll call you." 
Wow, how far we have come. 
As Head of Vertical Strategy, Healthcare and Life Sciences (HLS) at Conga, I am fascinated by the numbers I see for Telehealth growth. I must lean in to understand the charts as I rarely see confirmed orders of magnitude growth in any industry. 80% of doctors are now using Telehealth, up from 20% at the beginning of Covid-19. McKinsey estimates that up to $250B, or 20% of all current US Healthcare spending, could be virtualized. 
Necessity is the mother of invention, Plato 380 B.C. 
The global pandemic forced a widespread adoption of Telehealth for appointments of all types. Let's explore why it took so long and what it means to HLS companies' operations. 
Telehealth's Pre-pandemic Adoption 
While the vendors, technology, and software were available five years ago, the adoption of Telehealth was extremely slow across providers. I know first-hand because my son, Justin, battled cancer for fifteen months, and we could only get one Telehealth visit. At times, it would have been better for him to receive Telehealth instead of driving miles to a hospital. The reasons were consistent when we asked, "We don't know if insurance will pay," and "we don't have a Telehealth system." We were often told it was better to go to their physical location. Behind the responses, I knew there were payment, inconvenience, and risk aspects that slowed Telehealth. 
Now that Telehealth's roadblocks have been minimized and demand continues to rise, what does it mean for HLS companies? 
Understanding Expanded Access 
Telehealth allows patients to access providers outside of their local geography. Specialties such as mental health utilizing Telehealth allow patients to access the best care possible, regardless of location. I can if I want to use the psychiatrist; my cousin in another state does. I want to get a cancer second opinion from across the country. While this is great for patients, providers are now looking at a new set of competitors. Payers may see surging numbers of visits that they must reimburse. Both could dramatically affect the profitability of some in the healthcare sector. 
Pricing to Value 
Telehealth offers an interesting case for price vs. value, which perhaps has not been resolved yet. I expect it will take several years to figure out as an industry. Among the many questions that must be resolved: 
Do patients feel they receive the same quality of care during a Telehealth visit? 

How do patients value convenience? Or the greater access to specialists? 

How do doctors value their time? How does that math work if I am paid 25% less but can see 10% more patients? What type of patient interaction do they prefer? 

Could Telehealth be outsourced to lower-cost regions? Will the payers drive this? 
Do the payers see a noticeable negative shift in outcomes? 
Managing Risk 
Oddly, one topic I have not heard in the telehealth conversation is risk. With changes in healthcare, there can often be litigation if patients suffer from poor outcomes. I would expect that the shift in mix to virtual care and its lack of hands-on, focused healthcare in some specialties will result in poor outcomes. How are providers going to protect themselves against a potential wave of litigation? Is the "Miranda right" saying at the beginning of the telehealth visit, "you are aware that this visit is being done virtually and therefore I cannot conduct a complete examination," enough to protect providers? What new agreements or language needs to be incorporated into the process? 
I expect the settling of these dynamics over the next several years. I further anticipate that the healthcare companies that monitor these trends and flexibly manage their commercial operations around these dynamics will be the most successful. How is your organization positioned to handle the surging wave that is Telehealth? 
For more information on how Conga solves the commercial issues around Telehealth delivery, visit our Healthcare Industry page.