Digital transformation of service models with Rob Rosa, Extreme Network's VP of Global Service Sales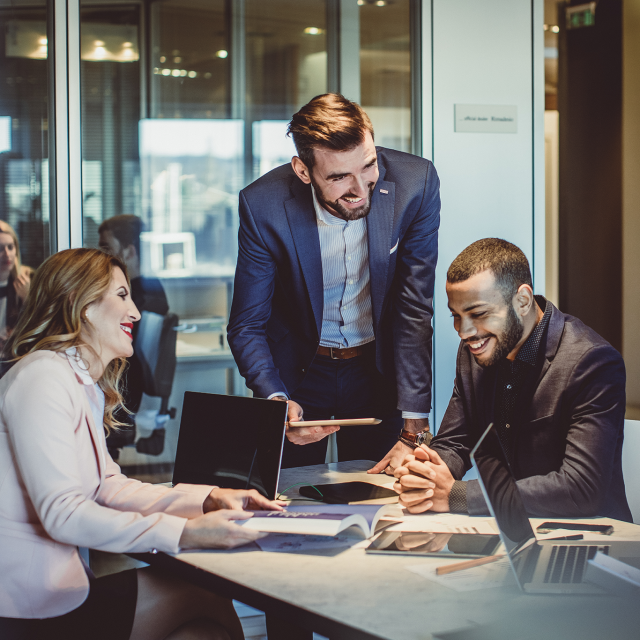 In a recent discussion, Conga's Chief Marketing Officer, Randy Littleson, and Extreme Network's VP of Global Service Sales, Rob Rosa, talked about the successful transformation of service models. The following are key takeaways from that discussion.   
The need for service model digital transformation 
Cloud technology enables organizations to transform at speed and reframe their future. As companies transform themselves from being hardware-run to cloud-based, it becomes increasingly necessary for them to transform service models. For Extreme Networks, a once hardware-based networking company, that transformed into "a born in the cloud-type company," Conga was key in that transformation. Rob says, "Extreme Networks had to, like any other company, transform its model." He adds, "Today, we sell to businesses all over the world. But those businesses are also looking for a consumer-centric approach to buying technology. And the same applies from a services perspective. They no longer want to buy speeds. They want to buy a business outcome tied to the transformation." In other words, it's not enough to just offer a new way of doing business. It's essential to show how a new way of doing business will benefit them. 
Service model transformation best practices 
Randy: As you think of taking on one of these initiatives, what best practices would you recommend? And since you've talked about service models, what's the importance of tying the service model transformation to product transformation efforts? 
"We saw this spectacularly done across our implementation of Conga," Rob says. "We're a two-tier distribution company so we have to manage not only our internal partners but our external partners as well. Change management is not a simple thing but it's one of those things that's required. And then buy in from all participants—IT, order management, supply chain, you name it."  
Cloud technologies have enabled businesses to transform, differentiate themselves, and gain a competitive edge. However, not everyone within an organization will necessarily see its advantages from the beginning. It's a big shift from the traditional way of doing business and it's important to sell the new processes, get everyone on board from the very beginning, and set yourself up for success.  
Change has to come from within and externally—from everyone involved—for the transformation to go smoothly. "You need to have them along on the journey," says Rob. 
Powering the transformation 
Randy: What enabling system-level capabilities have been essential to power the transformation? 
Any digital transformation affects more than the organization itself; it offers many profound benefits to its customers as well—so it is essential that customers are set up for success. What do your customers need in terms of support? "As we move to a cloud SaaS company, how do we make sure our customers are happy and adopting the technology? How do they know how to interact back with Extreme? We are driving greater capabilities through multiple tools right now to say, 'Hey, how do we allow our customers to go out and use our technology?' We have to give them the tools to scale." 
What questions are you asking about your business? What enabling system capabilities do you need to power your transformation? 
Process involvement best practices 
Randy: So, we've talked about this transformation that you've on. We've talked about the importance of people. We've talked about the importance of systems. How about process? What best practices would you recommend around process improvement? 
Process is something that many businesses tend to forget about. "We tend to think the way we've been doing business is the right way," Rob says. But when we implement a great new system and keep a process, we've used for the last ten years and apply it to a new technology – it does not work.  
"A lot of times what we find out is the old process didn't align to the capability that we could get out of Conga. So, for us, it was like, hey, we're going to blow up that process...and as a part of rewriting it, we're going to become more efficient and effective with it." 
Take a look at all of your processes and ask yourself, "How does the process work and where should we make enhancements to make it better, more efficient, and productive for our people?" 
Optimizing service renewals 
Randy: Service renewals are now critical to optimizing customer lifetime value. What best practices would you recommend to organizations around optimizing service renewals? 
Like many service providers, Extreme Networks' customers often have their network for a long time. So, they know their customers are going to continue to buy maintenance on their devices for as long as they can for the life of their product. But on the subscription side, if the customer doesn't see the value in that subscription, they may not renew it in 12 months. So, what digital touchpoints do they have in order to ensure renewals?  
Rob says, "One thing that I get excited about is the auto-generating of quotes. We generate our quotes 120 days in advance and thanks to Conga, we get them in the hands of a customer early enough so that we can have those [renewal] conversations. We didn't have that capability before Conga. We've leveraged Conga to automate the whole end-to-end process where the customer can get an invoice, or a quote from us and click the purchase without any involvement from me, the distributor. And that has freed up even more productivity for us. We continue to drive those capabilities with Conga, and it's been phenomenal for us." 
Conclusion: a successful transformation 
One of the most important parts of any digital transformation is the customer experience. Rob concludes by telling Randy, "This is one of the best things we've done. [Conga] has made our lives easier. And if you talk to some of my sales folks, they [will] tell you that as well." 
To learn more and get first-hand insights, watch the full video with Mauro Caputi and CMO, Randy Littleson as they discuss digital transformations in the middle office.    
This blog post is an abbreviated version of the video that's been condensed and edited for readability.