Digging into revenue operations with Conga's Jeff Ford (Part 2)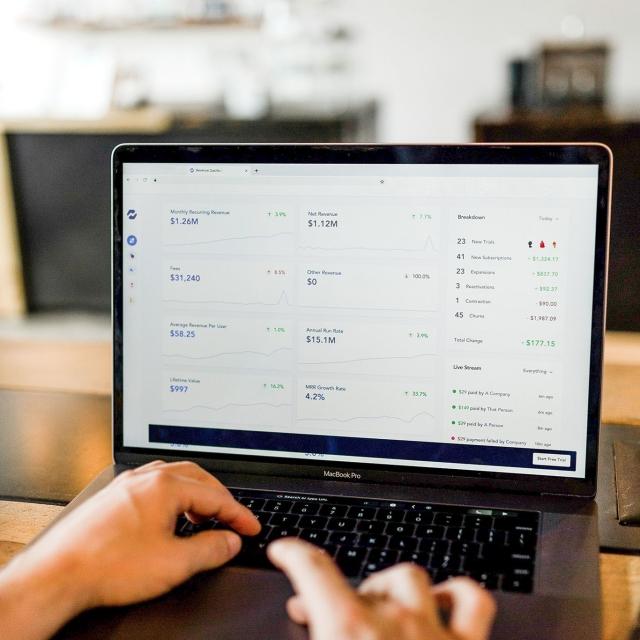 As companies shift from a sales-first mindset to a more holistic, revenue-focused approach, they're putting more emphasis on the end-to-end revenue lifecycle. Conga CMO Randy Littleson recently sat down with Jeff Ford, Senior Vice President of Revenue Operations at Conga, to talk about his experience with revenue operations and how the rev ops function can serve as a business partner to the sales organization.  
Following are some key takeaways from Part 2 of their discussion. You can catch up on Part 1 of their conversation in this blog post. 
Aligning resources to deliver business results 
Randy: We've talked about your goals, metrics, and priorities. What about your team? How do you align your resources to achieve the goals you've been working on? 
"I have three principal functions that report to me," Jeff responds. "And while you might think of them independently, they're very interconnected. The first one is the go-to-market strategy organization, which also includes two sub-units: field operations and reporting & analytics." 
Jeff explains the structure of the go-to-market team like this: 
Every organization has to deal with limited resources. For example, Conga has 115 global sellers and a target market of 370,000 potential customers. How do you align that limited sales team so they're approaching that market effectively and maximizing the return on their invested time? That's the responsibility of the overall go-to-market strategy team. 
The field operations team is the execution arm of go-to-market strategy. They're essentially business consultants, and their primary job is to facilitate change management within the sales organization. 
The last part of the go-to-market team is reporting & analytics. You can't get better unless you measure your results. This team makes sure that every stakeholder—including the board of directors, executive leadership, marketing team, and more—understands how we're executing deals and where we're helping to grow the business. 
Jeff continues, "The second team that reports to me is global enablement, which includes not only an onboarding function to get people ramped up as quickly as possible, but also ongoing training and enablement. Whether we're introducing new product launches, few features, or new markets, we need to make sure the team is well-educated so they can drive sales growth."  
He explains that there's a lot of overlap between enablement and field operations. The enablement team is responsible for creating and delivering the training programs, but they work collaboratively with field operations to bring those learnings to life.  
"The third function under my domain is classic sales operations," Jeff says. "As we discussed earlier, sales operations typically reports to revenue operations now. And in our company, sales operations is responsible for owning all sales applications." 
This includes Salesforce, as well as Conga products like CPQ and CLM that help sales reps streamline the end-to-end contracting process. Jeff concludes by explaining that the sales operations team is also focused on data hygiene and data integrity, to provide a clear view of Conga's customers and prospects. 
Top priorities for revenue operations teams 
Randy: As I hear you describe revenue operations, it's clearly a multidimensional role. What advice would you give to help others make sure they're prioritizing the right things and moving the business forward? 
"That's a complicated question, because every organization is different," Jeff says. "But I'd say the first priority for any revenue operations team is to serve as a business partner to the sales organization and help them achieve their first priority—which is hitting their numbers." 
He explains that there are many elements involved in that goal, including: 
Demand generation. This is all about making sure you're creating enough pipeline to ultimately support your sales goals.  
Customer data. In order to fuel your go-to-market strategy, understand your customers, and improve your targeted outreach, you need high-quality data. 
Forecasting data. Your forecasting process is only as good as the underlying data. For example, when contract terms are redlined, that information should feed into future forecasts. 
Sales process and execution. In any organization, it's important to make sure you're executing against the pipeline using good data, reliable systems, and efficient processes. 
Effective cross-sell and upsell efforts. Hitting your number goes beyond just acquiring new logos, so you need the right data to support cross-selling and upselling. 
"Second, you need to drive operational efficiency within the sales organization, to make sure they're using their time productively," Jeff continues. "They should be focused on things like customer outreach and aligning resources, to make sure they're supporting each other without duplicating efforts." 
A third area of focus is operational efficiency for quote generation. Jeff explains that many sales organizations spend far too much time getting quotes out the door—and often those quotes include pricing that can't be supported. That requires generating a new quote, which creates a poor experience for both customers and employees.  
Technology is another area where revenue operations teams can have a tangible impact. As Jeff describes it, sales teams have to deal with an overwhelming number of applications and a proliferation of data from those apps—including CRM, CPQ, CLM, and more. The revenue operations function can help to ensure the sales team has the right data to deliver revenue throughout the end-to-end customer lifecycle.  
He concludes, "The revenue operations function probably isn't top of mind for most organizations looking to scale up. We're a necessary part of going to market, but we can do so much more as a business partner to the sales organization. By introducing operational rigor into everyday processes, managing data and applications, and facilitating change management, we can improve efficiency and return resources back into the business—ultimately driving top-line sales growth." 
To learn more and get first-hand insights, watch the full video with Conga CMO Randy Littleson and SVP of Revenue Operations Jeff Ford. 
This blog post is an abbreviated version of the video that's been condensed and edited for readability. A recap of Part 1 of this conversation was published in this blog.