Conga and the Gartner 2021 Magic Quadrant: CPQ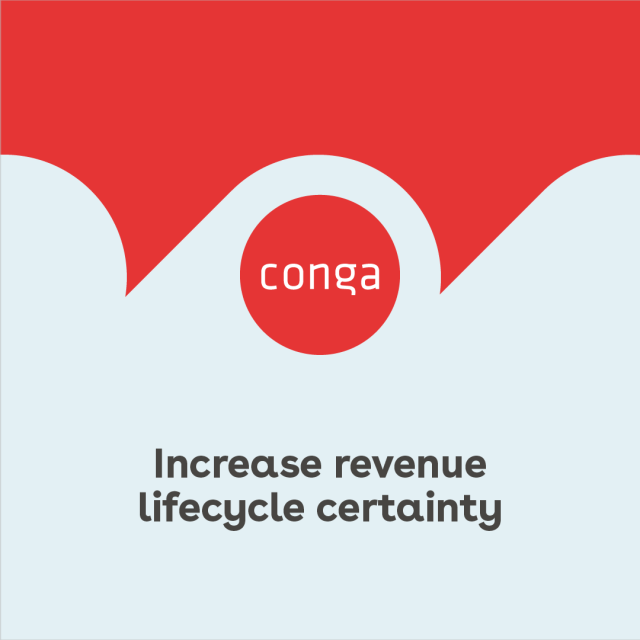 Conga's mission is to enable our customers to completely transform their Commercial and Revenue Operations. Part of this effort includes deepening our investment and driving innovation in key product areas, such as our CPQ products. This effort has led to a strong growth trajectory and increasing customer retention. We're proud of the work we've done, the investments we've made, and the growth of our business. Above all, we've taken these steps to better serve the needs of our customers, who are at the center of everything we do.  
Which brings us to this year's 2021 Gartner Magic Quadrant for Configure, Price and Quote (CPQ) Application Suites where Conga was moved from the Leader quadrant to the Challenger quadrant. While we are grateful to be Challengers because it represents the strength of our Configure Price Quote (CPQ) solution and a credible market position, we also feel the report is selling us short.  
First, we feel that Gartner's Magic Quadrant for CPQ is a narrow reflection of its definition of the functional space rather than a reflection of the market as customers face it today.  Conga's strategy is at odds with other vendors and with Gartner's narrow definition.  That is true.  And Conga is pleased with that distinction because growing companies recognize that commercial relationships are becoming more and more transient, with more and more complexity built-in, requiring dynamic configurability throughout any relationship plus faster and faster evaluation of profitability ahead of commitment.  Contract & Lifecycle Management (CLM) is no longer about how to create contractual documents, it is about enabling digital agreement memory and conscience for a new type of commercial landscape. CPQ is no longer CPQ, it is about configuring, pricing and enabling.  In our view, these systems work together as one. 
Second, a lot has changed since this report was first developed, and we believe that Gartner is evaluating our CPQ offering based off where we stood 15 months ago, ignoring all the innovations we have made to improve performance and the overall customer experience. As a result, we truly believe that Conga CPQ remains a Leader in the market. 
Conga CPQ: what's new and what's next 
Part of our efforts to implement a new vision and better meet our customers' needs center around Conga CPQ. We've recently made strong investments in our products, particularly Conga CPQ, as well as in customer support and service, ensuring customers have what they need, when they need it. 
Speaking about these new investments, Chief Product Officer, Grant Peterson, said, "I am proud of the strides we have made in significantly increasing our offerings and customer support. We are also materially improving our performance in the CPQ space following the acquisition and merger of Conga and Apttus in May 2020." 
Despite the hardship and difficulties the world has experienced over the past year and a half, Conga has seen continued success, including strong growth. A key driver of our success is Conga CPQ. CPQ continues to offer companies key functionality and enables them to simplify and streamline pricing to increase revenue and close deals faster. 
Over the last year: 
We have been experiencing higher than industry average customer retention rates at 90% and low churn as a result of our continued focus on customer support and product innovation. 
Conga's CPQ has experienced a 72% increase in growth compared to Q1 2020 and a 78% growth rate during COVID-19 compared to the prior fiscal year.  
60% of Conga's existing customers expanded their CPQ footprint with Conga over the past year, and Conga witnessed an 8% increase in customers who purchased CPQ as an add-on. 
I can speak for all of us at Conga when I say we are proud of the investments we've made in our suite of products, including CPQ, and we are looking forward to even greater improvements in the future, as we continue to drive value for our more than 5,300 CPQ customers who are currently using one of our quoting and proposal creation solutions. 
The strength of Conga CPQ 
Conga CPQ has been in the MQ Leader quadrant for the past four years and we believe that CPQ is not correctly placed as a Challenger this year. Although reports like Gartner's 2021 Magic Quadrant for CPQ Application Suites can sometimes provide useful information and data points to better understand the market or compare vendors, we believe that Gartner got it wrong this time and that Conga CPQ is still a Leader in the market. Here's why: 
Over the past year, Conga has improved performance for customers through TurboEngines for CPQ. TurboEngines significantly decreases the processing time for complex data, providing new or updated quotes 10x faster than standard solutions so the sales organization can respond to customers faster and win more deals in less time. 
85% of Conga CPQ customers said they would recommend Conga and 90% of customers rated Conga with 4 stars or higher, according to Gartner Peer Insights reviews.  
In a recent G2 review, Conga CPQ received a 5-star rating along with the following message, "We've been able to integrate it into our Salesforce platform and it has been extremely helpful. It syncs up seamlessly and we rarely face any issues when we are generating our quotes."  
This high percentage of positive ratings and reviews (90% are 4 stars+ over the past year) reflects a positive trend or improvement in performance, rather than a decrease. 
Conga CPQ has been recognized by multiple industry-leading analyst firms, including the last four Gartner's Magic Quadrant for CPQ, IDC's 2020 WW CPQ Apps for Commerce MarketScape, and Nucleus Research's 2020 CPQ Value Matrix. 
Conga CPQ is the only solution in the market that can handle 1,500+ lines in a quote with an end-to-end flow. Many other vendors fail on larger lines for more complex use cases in one of the areas of flow such as line-level approvals or quote generation.  
When customers implement and integrate both a CPQ and a CLM solution, it ensures added value when quotes are then seamlessly turned into actionable contracts and managed across an end-to-end process. 
For these reasons mentioned above, Conga CPQ is widely recognized as a Leader in the market. Although Gartner's 2021 Magic Quadrant for CPQ Application Suites report only recognizes us as a Challenger, we believe this evaluation doesn't tell the whole story. We are proud of the continued leadership in the market of Conga CPQ and how Conga continues to deliver innovative products while also keeping our customers happy.  
I think Grant Peterson, Conga's CPO, puts it perfectly, "Not only have we supported thousands of companies who leverage Conga's solution to manage and generate proposal and quote documents, but we've invested in customer satisfaction to ensure their success. We will continue to build functional enhancements and invest in our product to deliver a superior overall experience to our customers, now and into the future."