Facets and features
Conga CLM is a robust contract lifecycle management solution built to automate highly complex contracting processes that span geographies, departments, and across contract needs. It empowers everyone involved in the process, increases visibility, and enforces compliance. Conga CLM drives contract excellence at scale, reduces cycle times, improves negotiating outcomes, and minimizes risk. 
Central contract repository 
Manage all contracts in a single place with a full view of the entire contract lifecycle—including versions, negotiations, approval history, and metrics. Easily search and quickly identify the contracts requiring action.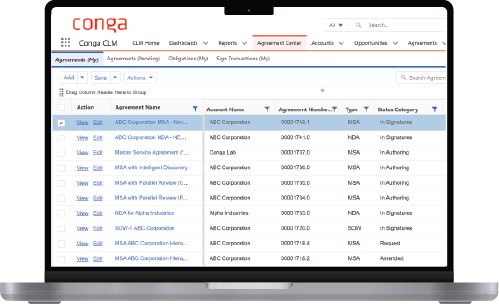 Clause and template management 
Generate contracts with ease and confidence by leveraging legal-approved templates and the correct clauses with your clause playbook. Save time for all parties involved—the requester and the legal team—by using the dynamic contract request wizard to capture pertinent information while providing self-service capabilities.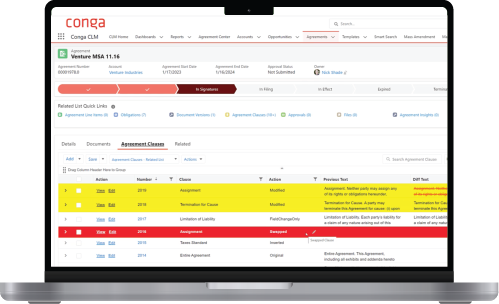 Controlled negotiation
Collaborate and negotiate on contracts where and when you need to, using your daily tools such as Microsoft Word, Office 365, and Microsoft Teams. Conduct redlining simultaneously with the certainty that all changes are tracked and those accepted are automatically updated in the agreement record. Save time and accelerate the review process while keeping your version history and records up to date.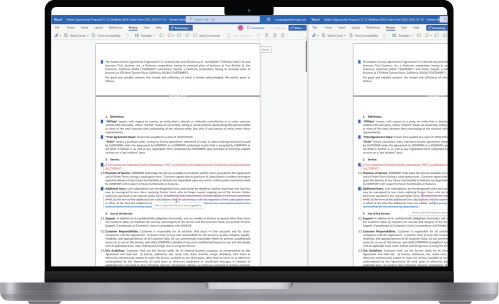 Dynamic approvals and signature
Streamline your contracting process with customizable approval capabilities for all your needs no matter how simple or complex they may be. Speed up the cycle time with confidence knowing every action is tracked with an audit trail—including the signature status and details—and ensure business rules are met.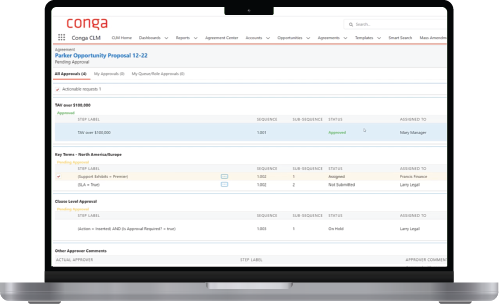 Conga CLM for legal

Conga CLM helps legal manage business and compliance risk by standardizing the contracting process and providing more control of clause language, negotiations, amendments, and obligations.   

Conga CLM for sales

Conga CLM ensures faster and frictionless business with contract automation.  It provides self-service capabilities and status visibility for sales to reduce legal involvement in standard contract generation and close business faster. 
See how Conga CLM can help your team
Conga CLM manages the complexity of enterprise-wide contract lifecycles by standardizing your contract processes, giving you the control and capabilities you need to empower your business.