Our sponsor sessions at Dreamforce

How Gilead Sciences Enabled Integrating Conga CLM with SAP
September 20, 2:00pm – 2:20pm, Data/CDP Theater

How Veolia Eliminates Waste with Conga solutions
September 21, 9:00am – 9:20am, Theater 2
How to connect with Conga during Dreamforce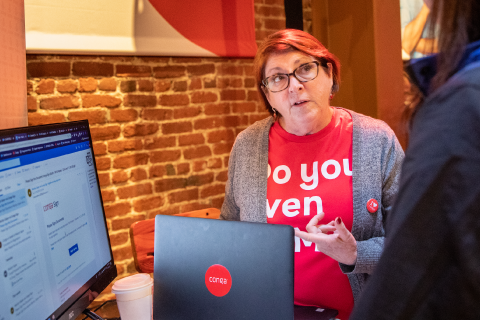 Talk to experts
Stop by booth 421 or 1311 to view the latest demos and learn how Conga adds value for Salesforce customers—don't forget to pick up cool swag!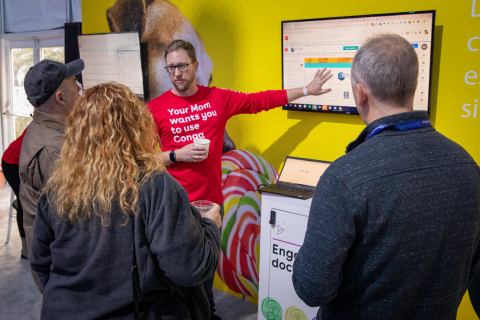 APAC & EMEA
Meet Conga experts from EMEA and APAC during Dreamforce's regional activities and hear about the latest trends in revenue management.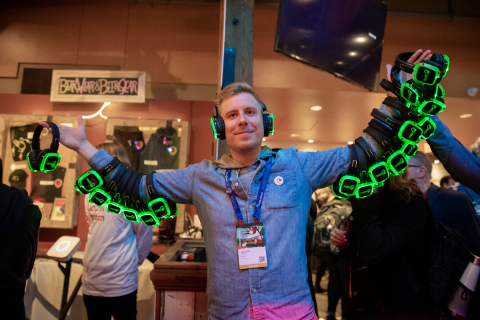 Win BIG
Win a Razor Ecosmart Electric Scooter© and play Plinko in booth 421. Try for $1,000 in cold hard cash, in booth 1311.
Eat. Drink. Win incredible prizes. 
Join Conga at Executive Order Bar & Lounge on Tuesday Sept 20 at 6:00 pm for networking, appetizers, drinks, and a special guest meet-and-greet. Not convinced? We're raffling off an iRobot Romba J7, an Apple Watch series 7, a Tumi International Traveler Carry-on, and a Breville Barista Touchscreen Coffee Machine. Do we have your attention now? 
Book a meeting with a Conga expert
Curious about how Conga can revolutionize your business? Let us show you at Dreamforce! Book a meeting and we'll customize a demo to meet your specific business needs.