E-signature for enterprise: how to choose the right solution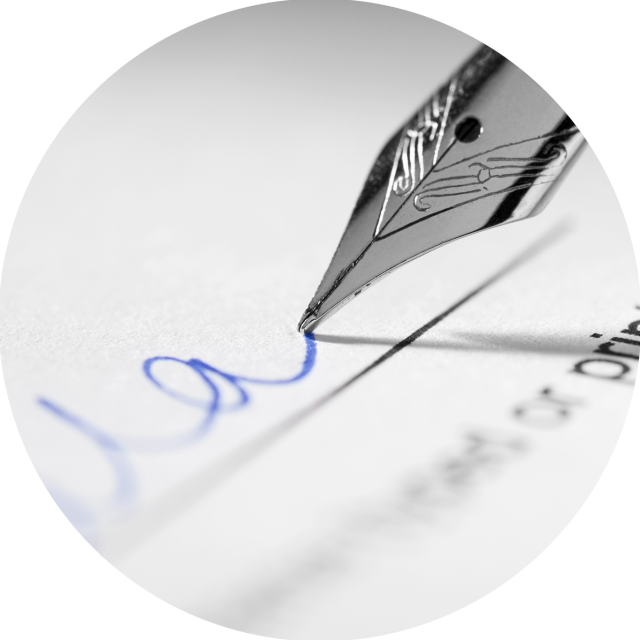 For over two decades, eSignature solutions have gained popularity, with numerous vendors emerging in the marketplace. With the 2020 pandemic most businesses began diverting to digital forms of communication and contracts which launched a digital revolution. Today's business owners and leaders are prioritizing eSignature software and solution providers as a crucial step in their digital journey. As enterprises and small businesses adjust their business plans to accelerate digital transformation initiatives, the pressure to move away from paper-based processes has become evident. In response, organizations are turning to e-signature vendors who offer a small yet critical component that helps achieve end-to-end digitization, enhance customer experience, and maximize workflow efficiency. Some of the notable vendors which have emerged include Conga, DocuSign, Adobe Sign, SignNow, HelloSign, SignEasy, Dropbox, BoxSign, and PandaDoc. With such a wide array of options, it can be challenging to determine which solution is best for your organization's needs in the context of your digital transformation initiatives. 
Defining electronic signatures 
Before delving into key criteria for selecting the best eSignature software, it's important to clarify the distinction between electronic signatures and digital signatures. While these terms are sometimes used interchangeably, they represent distinct concepts. 
An electronic signature refers to a digitized version of a handwritten signature, representing the signer's consent to be bound by the terms of a contract. Compared to handwritten signatures, electronic signatures offer numerous advantages, including improved document and contract management, streamlined business processes, and a user-friendly signing experience. 
On the other hand, a digital signature is a term associated with the encryption/decryption technology employed by electronic signature software. It ensures that digital documents remain tamper-proof after signatures have been applied. Leading eSignature providers often incorporate digital signature solutions and functionality as part of their comprehensive eSignature offerings. 
eSignature solution checklist 
When evaluating and comparing eSignature software solutions, it's crucial to consider the following factors. Use the following as a checklist to help determine the right eSign solution for you: 
Flexibility
Deployment options. Does the eSignature solution support public or private cloud deployment, as well as on-premises deployment behind your organization's firewall? 
Consumption options. Can the solution automate the signing process by integrating eSignatures into your applications? 
Does it support non-integrated or user-initiated signing? Is there a standalone mobile app available for iOS and Android devices? Are there any limitations on the features within the eSignature app? Can you sign an unlimited number of documents? 
Authentication methods and security options. Does the solution support multiple authentication methods, such as SMS OTP and identity verification? Does it offer a combination of authentication methods for two-factor or multifactor authentication? Does it provide an audit trail for signed agreements, capturing key signing events and ensuring document integrity? 
Device compatibility. Does the solution provide an optimal experience across various devices, including laptops, desktop computers, tablets, mobile devices, and smartphones? 
Global support. Does the solution cater to your eSignature needs on a global scale? Does it support signing documents in multiple languages? If cloud storage is preferred, does the vendor offer worldwide cloud locations for data residency? 
Multichannel support. Can the solution optimize the user experience across multiple channels, such as the web, retail, call center, or field operations? 
Pricing plans. Does the solution offer cost-effective pricing models that align with your business needs? Are there both paid and free plans available? How does the functionality of the signature platform differ between plans? Is the pricing structure transparent and reliable, without unexpected price increases upon renewal? How does pricing work for individual users versus multiple team members? 
White-labeling 
Can the eSignature solution be customized to maintain your organization's branding throughout the signing process? A fully customized eSigning experience helps reduce abandonment rates and fosters customer trust in digital transactions, leading to higher adoption rates. 
Ease of Use 
Is the eSignature solution user-friendly for all users? Does it provide accessibility and ease of use for individuals initiating signature requests and signing business documents?  
Is it straightforward for IT professionals to develop and administer? Does the solution support the uploading of hand-drawn signature images? Leading eSignature solutions often include a drag-and-drop document builder feature, enabling teams to quickly assemble documents for signature. 
Compliance 
Does the eSignature solution comply with major regulations and requirements worldwide, such as eIDAS, the Uniform Electronic Transactions Act (UETA), or the Electronic Signatures in Global and National Commerce Act (ESIGN Act)? Additionally, does the solution meet industry-specific standards relevant to your use case? For example, how does the solution align with HIPAA requirements in a healthcare context? 
Integration  
Does the eSignature solution offer APIs and fully supported software development kits (SDKs) for rapid deployment of integrated solutions? Does it provide pre-built connectors for popular business applications like Salesforce?  
Is there sample code and comprehensive support available for the development team? Are there any additional costs associated with development environments? 
Automation  
Can the eSignature solution integrate with your organization's upstream and downstream systems to enable straight-through processing? Does it allow for the enforcement of business rules throughout the signing workflow? Is the solution capable of supporting optional processing steps, such as flexible data capture, document insertion, and multiple signature options? Can it handle complex automated document workflows? Does it include a bulk send feature? Moreover, does the solution offer reusable templates to streamline document creation? 
Trust 
Does the eSignature solution provide various authentication methods to validate known and unknown customers? Can the solution leverage a combination of existing and new technologies to mitigate the risk of fraud and repudiation? 
In addition to the above checklist, it's crucial to select a vendor with experience in your industry and a deep understanding of your industry's unique needs. Conduct thorough research into the vendor's reputation and success among existing clients to ensure a partnership with a vendor genuinely invested in the success of your eSignature project.  
Whether your organization aims to digitize its onboarding process, improve document tracking, or enhance user experience through paperless processes, there is an eSignature use case that suits your needs. 
To learn more about Conga Sign and the many use cases it supports or to hear from Conga customers how Conga Sign has improved their revenue lifecycle, request a free trial to get started.