EyePromise gains reporting insights and efficiency with Conga
EyePromise's once-messy reporting process now happens quickly, transparently, and on-the-fly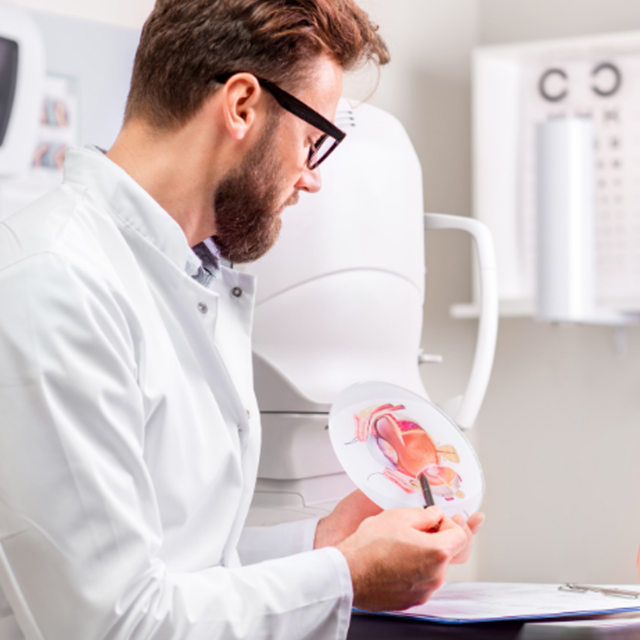 Challenge
Ocular nutrition company EyePromise sells supplements to doctors to, in turn, offer their patients. Doctors would purchase the supplements, and then give their patients a unique, tailored code, which patients would use back at EyePromise.
"It's great, except the doctor has no idea who reached out to us," said Corey Iken, Director of Business Intelligence at EyePromise. "The doctors are saying, 'We really want this and you can't provide it, I'm not going to use that part of the service because it doesn't give me what I need.' It is just a mess."
Iken needed to be able to offer reports to each doctor to demonstrate how much their customers were using EyePromise's products, but it was an overwhelming, time-consuming, convoluted process. 
Sales reps would have to work within a Salesforce dashboard with a number of filters, changing each and manually building the report with how much each customer has spent, quantities of purchase, and timeframes. It then becomes a one-off situation, where EyePromise reps respond to individual doctor requests, with no way of standardizing the reporting across customers.
"It is astronomically long to do that," Iken said. "When you hear from your customers that you're missing a piece, that there's something that you're not doing, or there's something that's not the best, you try to figure out ways to help."
Iken knew sales reps needed to be able to run performance reports on the fly with the push of a button, while working remotely or sitting in a doctor's office.
Solution
So Iken set out to find a solution, but it wasn't easy finding software that could do everything he needed.
"I honestly couldn't find one," he said. "I couldn't find one that gave me everything that I wanted in one solution."
Until he came across Conga Composer, and realized it could do what he needed and more: Reps could build a report instantaneously by querying data automatically and generating the data in a clean, easy-to-read format. This sets EyePromise apart from competitors. 
"You can give it all of those pieces and allow you to get the data you really want without having to adjust 17 different filters, and 13 different queues and copying and pasting the three reports on this page, and these three reports on that page, and manually typing," Iken said. 
Now, doctors are able to understand how many of their patients are buying directly from EyePromise, and they can get this report automatically at a predetermined date with graphs to illustrate all the information they need, and none of the data they don't.
Conga's customer success team was able to help Iken each step of the way through the four-month implementation of Composer. He felt comfortable knowing he had the support he needed to launch an entirely new system to the EyePromise team.
Business outcomes
Reports that once took 15 minutes or more are now not only instantaneous, they're automated and can happen on the road, with little effort.
Implementing Composer was a quick process, with a lot of senior management buyin.
Conga's customer success team was always available for support whenever EyePromise needed it.