Blog
Filling in the blanks – setting up Salesforce Lightning sync for Google
For those of you out there (like us) who are not G Suite admin experts, you might be struggling a bit when setting up Lightning Sync for Google. I'm here today to tell you that it's okay, and to offer a bit of help. Here are some additional tips—you might call them missing instructions—that will hopefully help you to get up and running; I know they would have helped us if we had them earlier. Setting up Lightning Sync can be a bit tricky. The instructions are generally good, but the steps for section 1 (Google API Console steps) do not occur in the linear order indicated, and they can be enough to confuse a casual user of Google's API Console. Hopefully, the below saves you some time. Let's start at the beginning. Here's Step 1 as written in the instructions:
Complete these steps from Google API Console.

Create a Google project dedicated to Lightning Sync.
From the new project, to set up reps to sync events, enable Google Calendar™ API.
From the new project, to set up reps to sync events, enable Google Contacts API.
Create credentials for a service account with the role Project Owner and the key type JSON.
Enable Domain-Wide Delegation for the service account. Doing so generates a Client ID (also known as client name) for the service account, which you need later.
Save the JSON private key from your service account in a secure location and share it with your Salesforce admin. (But only your Salesforce admin.)
What's missing from Step A are the following: After logging into your API Manager account, click Credentials on the left side and then the Create Credentials button. Choose Service account key.
On the next page, choose New service account, set a name, and use the options indicated in step D (Role: Project Owner, Format: JSON). This will download the private key file which you'll later upload to Salesforce (Step F). Now, complete Steps B and C on the Library tab; this part is very straightforward—click Enable after clicking into each. Step E is where the waters turn murky and it's not obvious what to do next. In the Service account keys section on the Credentials tab, click Manage service accounts. On the next page, find the Service account name you just set up and choose Edit from the right sidebar menu.
Next, check the box that says Enable G Suite Domain-wide Delegation and Save.
The Client ID (Step E) you need for the Google Admin console will be available via a link under the Options column. Mind blown.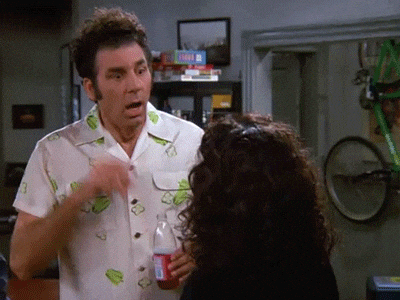 We hope the above helped save you time. Enjoy the new Lightning Sync features! We think they're great and we hope you do as well. And while you're checking out the new Lightning features, check out this video showing how ProcessComposer works inside of the Lightning UI. [social_warfare buttons="Facebook,Twitter"]