What is proposal management software and how does it help sales?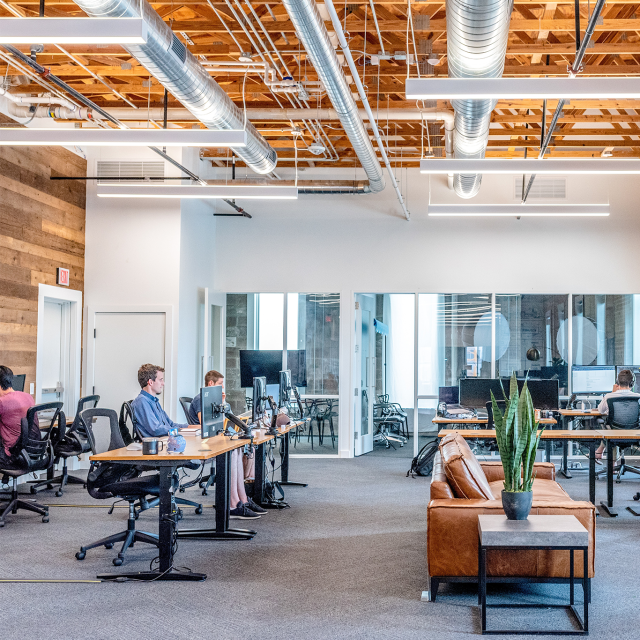 How to empower sales with proposal management software
Creating business proposals that contain valuable and personalized content requires people to collaborate to exchange ideas. Successful collaboration — interfacing productively with colleagues and customers — requires a cooperative spirit and mutual respect to achieve goals in an efficient and timely manner. 
Online workplace collaboration tools provide a secure, modern, and cost-effective way to make teamwork easier. Sending them business proposals that contain irrelevant, incorrect, or outdated information is a waste of the recipients' time. And taking too long to personalize the content you send is a waste of your own time.
What is proposal management software? 
In simple terms, proposal management software is a technology-based program that allows for real-time creating, organizing, and archiving business proposal contracts. This software allows companies to keep contracts current, collaborate in real time, track progress, and identify potential roadblocks that could prevent proposal finalization.
Why businesses benefit from this software
Without proposal management software in place, your employees could spend hours preparing for a single proposal. From gathering assets to waiting on information and compiling everything together, the process is time-consuming for every individual proposal. And, once the proposal is finished, the hours start over again for the next proposal. 
Implementing a proposal automation system like Conga Collaborate, the proposal process is streamlined and more efficient. Your sales force can create templated proposals, share documents across many platforms, and collaborate with employees and clients anywhere in the world. This shortens the time it takes to create and deliver customized proposals and helps your business be more efficient. 
Introducing Conga Collaborate
Ensure that your documents have streamlined messaging through logic-based rules for including or excluding content during the creation process with Conga Collaborate — an innovative proposal management software. Build professional, uniform business proposals, make collaboration easy, impress your customers, and experience the huge efficiency gains that other Conga Collaborate customers are experiencing.
Some benefits of Conga Collaborate 
Intuitive interface — Proposal tools are arranged across the user dashboard. Everything is displayed logically and intuitive enough that individuals can use the system with minimal guidance. 
 
Salesforce integration — Any Salesforce project can be easily pulled into the Collaborate system. This allows up-to-date, formatted information to be integrated seamlessly to any proposal, saving time and protecting against manual submission errors. 
 
Content assets — Companies can create a library of standard assets that each employee can use to make proposals faster while still individualizing each one by client. 
 
Document tracking — Collaborate monitors tracking information such as when the document is opened, how long each page was viewed, and which recipients are spending the most time viewing the document. 
According to SalesforceBen.com, the impact of using Conga Collaborate is extremely beneficial for many businesses. Proposals are more accurate, the sales cycle is shorter, reporting and tracking are streamlined, and companies can rest easy knowing their documents are protected and secure. When used in conjunction with other Conga systems, Collaborate is great for businesses large and small. 
How Conga Collaborate can empower your team
Conga Collaborate's proposal management software will enable you to create, share, track, sign, and store your sales documents — all from a single platform.
Creation
With Conga Collaborate, you can empower sales reps to create personalized documents using pre-built templates, content from marketing/legal, and data from key systems of record (CRM, CPQ, etc). Better yet, you can take advantage of the best of what the web offers by including images, videos, GIFs, dynamic forms, and more. Add custom timelines, determine the scope, and make client-specific recommendations in one convenient place. 
Distribution
Share your interactive, online sales proposal with a professionally branded and personalized email. When your prospective client opens the proposal, you receive instant notification via text message so you can follow up at the appropriate time. The instant notification also prevents email delays and back-and-forth communication that can delay a final proposal. 
Automation
Save hours spent on menial tasks, manual data entry, and starting each proposal from scratch by using Conga Collaborate. Automate many of the business processes associated with managing online sales proposals such as sending an email, creating a task, updating fields in your CRM, or subscribing to key deal alerts. You can also house your signed proposals and agreements in Collaborate's secure, central repository.
Collaboration
Working with document platforms like Microsoft Word or Google Docs limits your collaborative ability, especially if prospective clients don't have access to your program. By choosing Conga Collaborate for your sales proposal software, employees and clients can all easily access documents from anywhere, make changes in real time, and keep proposals moving forward with minimal delay. 
Integration
Conga Collaborate works with all other Conga products, allowing for seamless integration of proposals across all platforms. You can easily get up-to-date pricing information from one system, view client information from another system, and track the entire proposal from start to finish with a proposal management system. 
Protection
Conga Collaborate stores all your documents and proposals in a secure cloud location. This means that your company has access to all work, no matter where they are, and you can trust that your information is secure and protected. 
See Conga Collaborate in action
Discover how Conga Collaborate helps other businesses streamline their proposal automation systems and make the entire process more efficient. 
Case study: Nelbud Services Group
Nelbud Services Group, a growing company that specializes in exhaust cleaning, fire protection, and mechanical services, is an innovator within its industry. They choose modern ways to communicate with clients, use a mobile workforce, and equip outside sales representatives and service technicians with iPads or tablets to create business proposals, submit orders, and get contracts signed anytime, anywhere. 
The pain point
Nelbud's method of assembling proposals wasn't always innovative. Due to an inefficient sales proposal system, the company sometimes presented inaccurate proposals to prospective clients, couldn't track when business proposals were actually opened and read, and sometimes even completely lost track of leads. Additionally, Nelbud's proposal automation process failed in mobile situations. 
The previous system
A sales rep would begin the proposal process in person with a customer but would then need to drive back to the office to type up their notes and prepare and complete the proposal, which could take around 45 minutes to compile. Signed agreements would also have to be faxed or scanned back to the office, causing process delays and inconvenient experiences for potential clients. Enter Conga Collaborate.
Moving toward efficiency
After deciding to move forward with the online sales proposal software solution, Nelbud implemented Conga Collaborate in the morning and the company's sales reps started sending out branded business proposals using the solution that same afternoon. Within three months of using Collaborate, the Nelbud sales team cut the proposal creation process down to 15 minutes or less — a 69% decrease from previous document turnaround time. 
Such significant time savings allows sales representatives to focus on growing Nelbud's innovative brand by servicing more clients and closing more sales. Collaborate also provides increased visibility for sales leadership. At any time, sales leaders at Nelbud can check on the number and status of proposals sent to prospects from any of their global locations. Sales leadership and reps can stay informed through the visibility provided by Collaborate's tracking tool with the knowledge that it is always working, even when teams are not.
Choose Conga Collaborate
Collaborate gives you the opportunity to use pre-built templates to create proposals from any CRM system in an online format. Create polished content that is representative of your brand that prospects review in real time, on any device, anywhere. This proposal management software is perfect for:
Sales reps
Marketing managers
Other sales operations professionals
If your business deals in any type of sales, Conga Collaborate is for you. 
With Collaborate, the sales process automation has never been simpler. Collaborate allows you to easily create, share, sign, store, and track sales proposals on any device. To learn more about how you can deliver professional, branded, interactive sales proposals that will help you stand out from the competition and close deals faster, get a demo of our proposal automation solution today.