Salesforce Optimizations
Blog
Your top resources for commercial operations transformation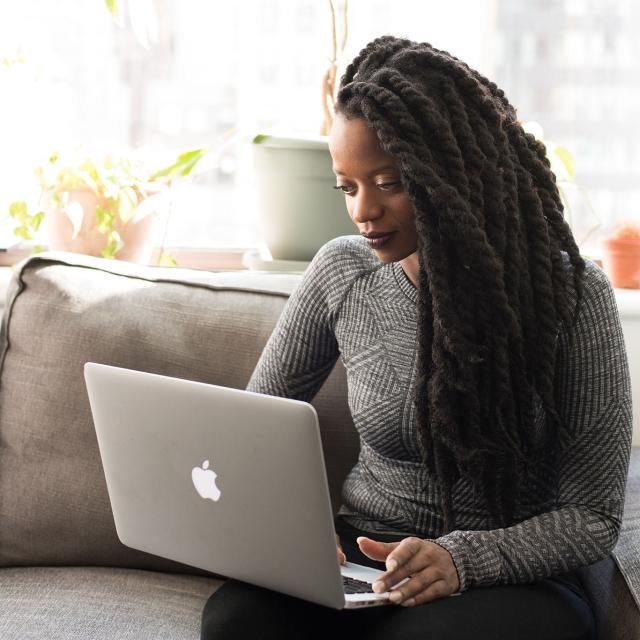 With Conga solutions, businesses can simplify and automate their approach to the essential quotes, contracts, documents, and processes that drive revenue and improve customer experiences.
We gathered the resources that your peers are referencing the most to get a jumpstart on transforming their business. Get the latest here. Happy reading!
The seven essential documents to automate for business success
Manual documents are a thing of the past, and it's time to show them the door.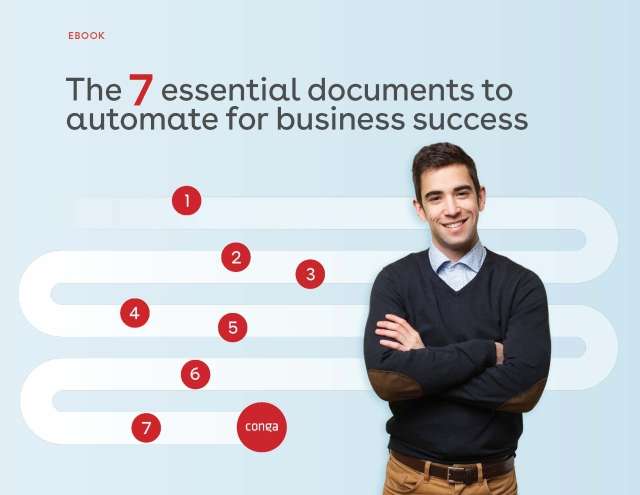 Download this eBook to discover:
Why document automation is essential to success in today's business landscape
The secrets to increasing team efficiency and improving performance without requiring additional resources or expenses
How to improve brand consistency, customer service, and sales velocity while eliminating time-consuming and error-prone manual data entry
The seven most important documents to automate for success now and in the future
Get the eBook today.
Transform your business with integrated electronic signatures
As the speed of business accelerates and commerce becomes increasingly automated, signatures are more important than ever. Relationships, agreements, and contracts need to be formally or legally acknowledged by the parties involved, resulting in a broad spectrum of business documents that must be executed in order to be enforceable.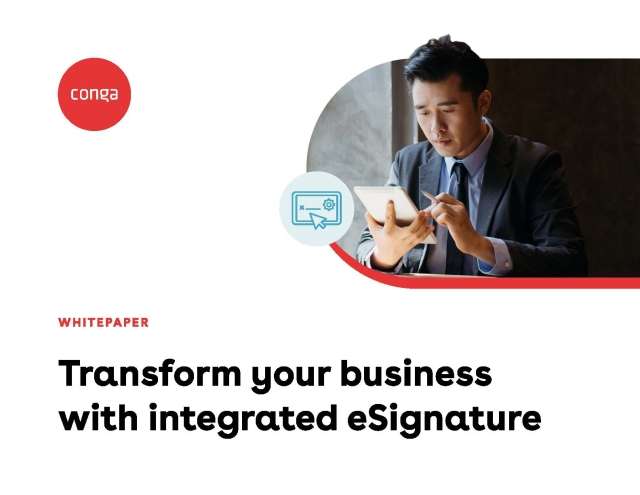 In this white paper, we'll cover:
Managing signature problems when it comes time for execution
Understanding the down side of wet signatures and the benefits of an electronic signature solution
Seeing how contracts come into play
Learning the benefits of an eSignature solution and the importance of an integrated business suite
Seven ways to make your proposals work for you
A proposal is the very first formal document you send a prospect, and it's essential to put your best foot forward. But generating proposals can be time-consuming and errors can be made.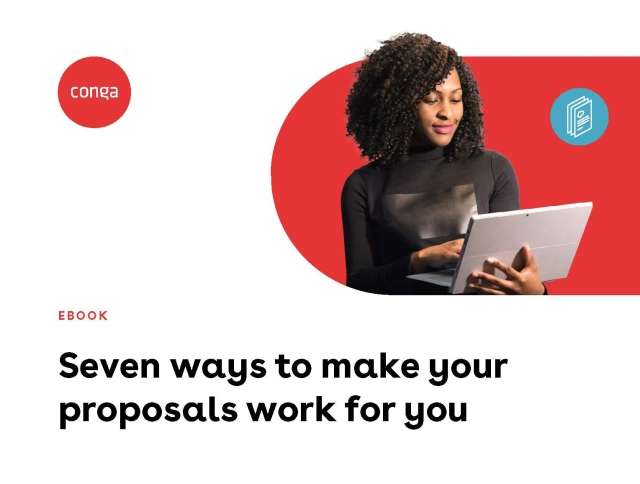 In Seven ways to make your proposals work for you, you'll learn:
How online proposals can help your business run faster
Ways to know when your prospects engage with your proposal
How to improve brand consistency, customer service, and sales velocity while eliminating time-consuming and error-prone manual data entry
How to get—and keep—customers engaged
Download the eBook now.
Four common sales pitfalls—and how to overcome them
Chances are, if you're experiencing challenges in your sales organization, you're not alone! But knowing other sales teams are facing the same difficulties won't improve your productivity or efficiency, so we put together strategies for four of the most common pitfalls reported by sales teams so you can start tackling them today.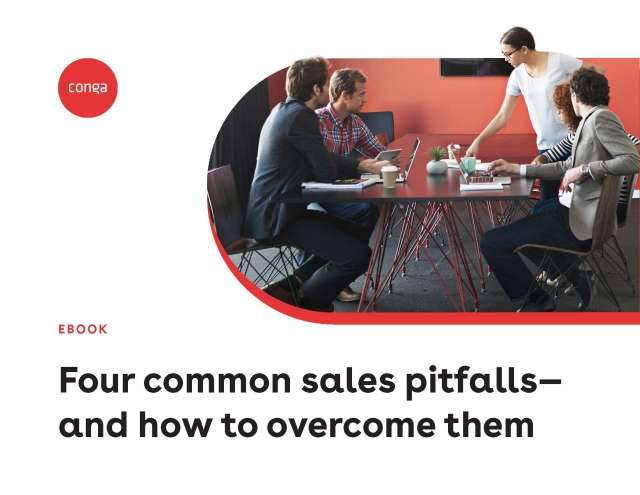 In this eBook, we'll cover:
Why sales productivity is so important in today's landscape
What the major sales pitfalls are and how to solve for them
Success stories that show you how other companies have successfully navigated problem areas like the ones your sales organization faces
How a combination of solutions can help you achieve end-to-end sales acceleration so your business will thrive
Ultimate guide to contract management
Effective contract lifecycle management (CLM) helps businesses manage contracts more effectively to increase efficiency, streamline sales, and reduce risk.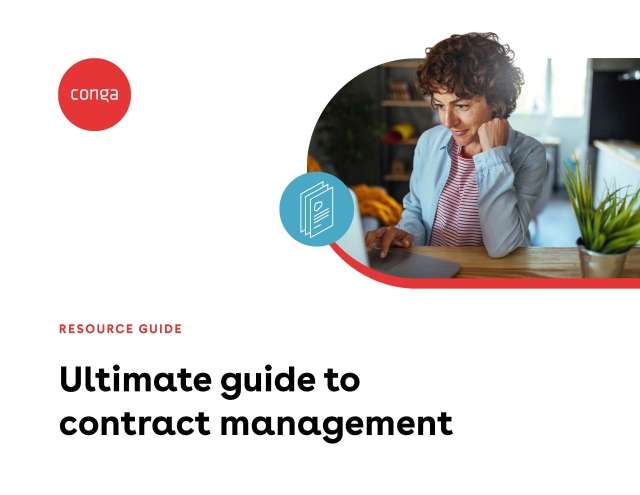 Consider that contracts govern over 80% of transactions and value in an average organization. That means it's essential to get contract management right.
Download the Ultimate guide to contract management to learn more about how effective contract management can help you streamline processes, maximize deal values, and reduce risk.
Ultimate guide to CPQ
The only guide book for CPQ, this ultimate guide helps you grow your understanding of CPQ, how it can transform the sales organization and the role CPQ plays within the full end-to-end process of quote-to-cash.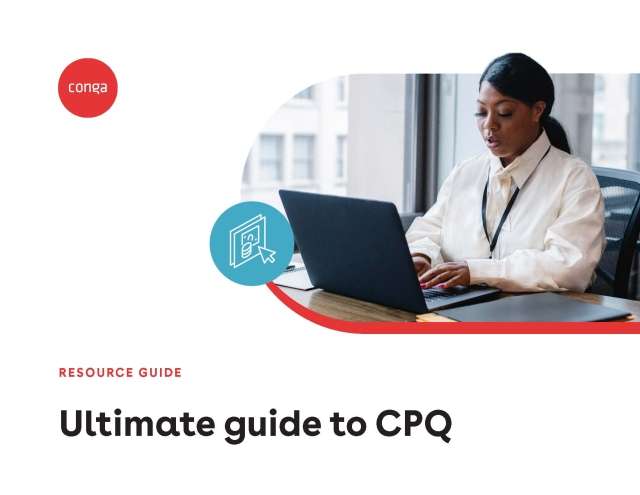 What to expect in the guide:
A detailed overview of how companies are using modern CPQ systems to increase the speed of their sales cycle by 34%, increase deal win rate by 30% and increase total revenue by 7-25%
Learn how leading CPQ solutions are using machine learning and intelligence to drive the outcomes that are required to win deals
Ultimate guide to revenue operations
The Ultimate guide to revenue operations highlights the trends that make revenue operations a leading concern for enterprises seeking to transform how they do business and consistently achieve optimal business outcomes.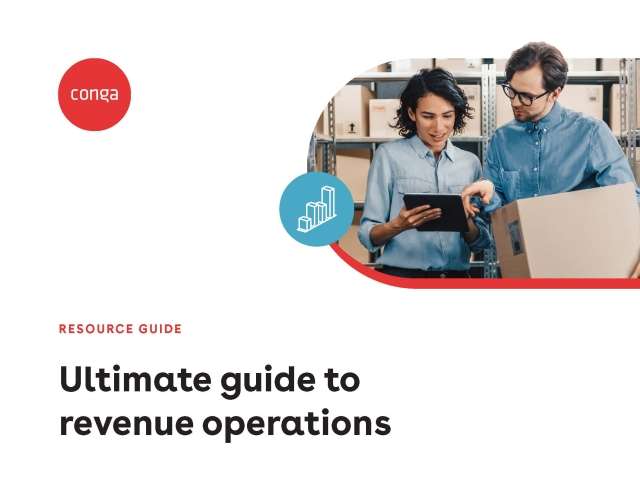 In this guide, we'll cover:
A definition of the vital business processes included in revenue operations and how to address them
Challenges and risks associated with legacy revenue management solutions
How modern solutions support integrated revenue operations and what the benefits are
Questions to ask potential vendors before making a purchase decision
Ultimate guide to B2B digital commerce
The Ultimate guide to B2B digital commerce explains the evolution of today's digital services economy. Gain a strategic point of view when considering digital commerce technology and partnerships, and learn that what's required to build an omni channel B2B digital commerce business doesn't have to be expensive, time consuming, or risky.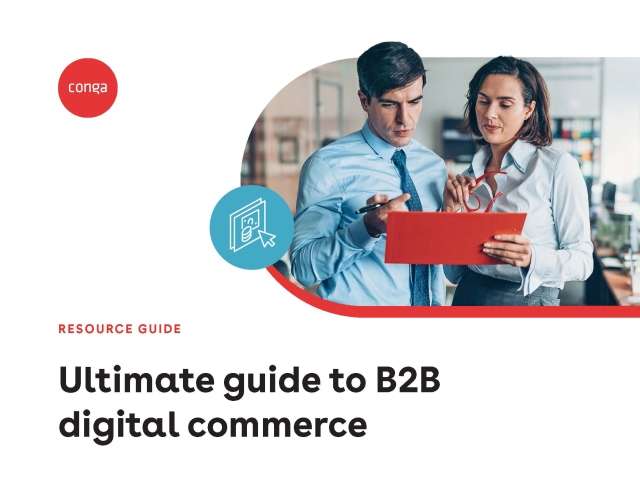 In this download, we'll cover:
Detailed domain expertise into the growth of B2B digital commerce–an industry expected to top 1.1 trillion in 2020–and the reasons for this paradigm shift
Top considerations for companies looking to follow in the footsteps of forward-thinking companies, toward an omni channel solution that works with every type of product–no matter the complexity
An in-depth point of view and guide for companies considering the selection of digital commerce technology and partnerships
Admin's guide to maximizing Salesforce ROI
Customer relationship management technologies like Salesforce are a major investment for companies, and it's essential for administrators to make wise decisions about how to maximize their value for key teams.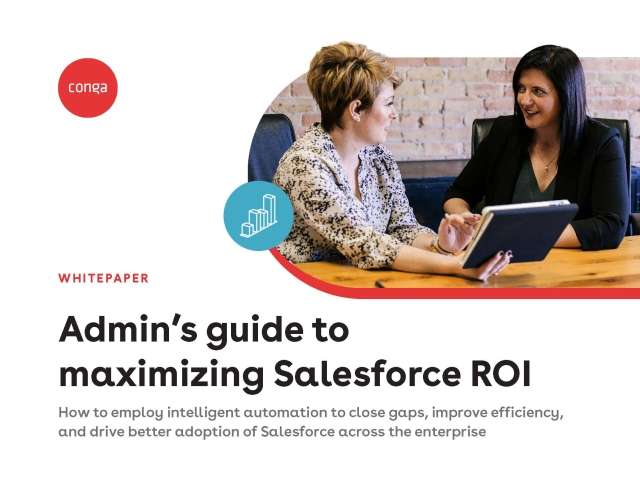 In this guide, we'll cover:
How to overcome the inefficiencies and headaches of siloed systems
Why your sales and marketing teams waste up to 2/3 of their productive time each day on menial tasks
Strategies for reducing the flood of support tickets to Salesforce admins and IT
How third-party automation tools are the key to gaining greater visibility, improving data integrity, and making the bosses happy with a higher return on your investment
Get the guide today.
Liberations from LIBOR—Navigate the LIBOR transition with a modern contract management solution
Work smarter and navigate the LIBOR transition successfully with a modern contract lifecycle management solution.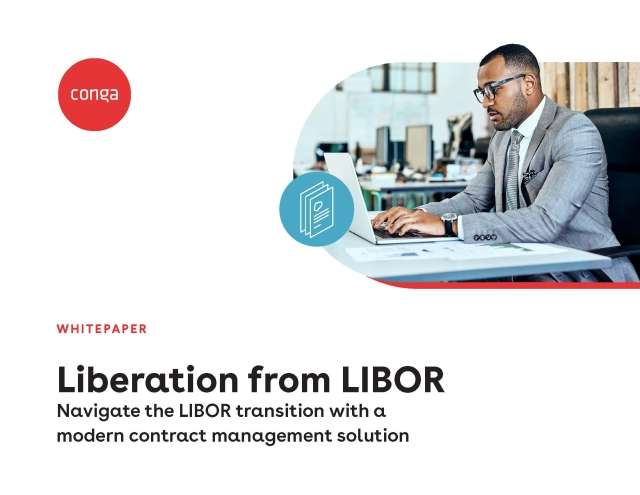 As of 2021, only three percent of organizations have adequately prepared for the LIBOR transition. Download this white paper to learn more about the changes in store and how Conga CLM can help you be ready to manage the transition across all agreements in your business.