Guide to Business Transformation in 2022 with Chris Schaaf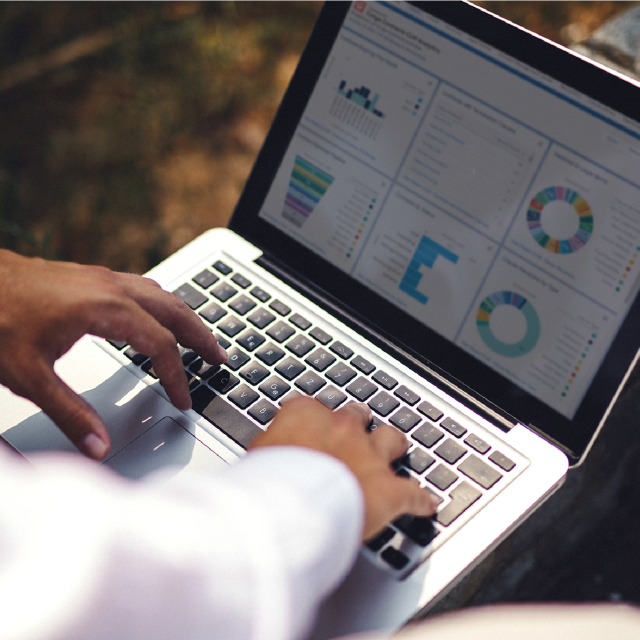 Change can be difficult—but it doesn't have to be when it comes to digital transformation. Conga's Chief Marketing Officer Randy Littleson recently talked with Chris Schaaf, CxO Trusted Advisor at Amazon Web Services (AWS) to pick his brain on digital transformation enablement and what's driving companies to transform the way they do business.  
Chris Schaaf is an innovative leader with extensive experience defining strategy and delivering transformation programs for companies. In this interview he delivered some fantastic insights we think can truly benefit companies currently on the fence with digital transformation. 
The value drivers  
Randy: You advise CxOs on business transformation. Can you describe what is driving companies to transform and what that looks like? 
Chris says, "I believe there are three primary levers driving the need to transform: 
Continuous marketplace pressure including new competition that may look and act nothing like competitors that came before. 
Global economic factors such as inflation and international conflict which impacts companies as never before due to the interconnectedness of the world. 
The pandemic made companies realize they need the ability to change at pace with the last thirty months serving as a proxy to expose weaknesses." 
These are the main drivers leading businesses to the need for digital transformation. So, what are the desirable outcomes of the transformation? What are companies looking for in the end? 
Transformation looks different for everyone, but the desired (and necessary) outcomes are always the same: 
Enable speed. This can mean everything from quicker decision making to decoupling programs a company works on to minimize risk and dependencies  
Flexibility to change how you are currently operating. A good example being how many companies needed to materially adjust components of their supply chain during the pandemic.   
Barriers to transformation 
Randy: What do you see as some of the biggest barriers to transformation and what do you recommend to overcome them?  
Chris says, "there are some barriers that never change through all of time— including the need to find talent, allocate investment, and prioritize the transformation as a top company element for success."  
However, Chris believes there is a barrier that stands above all the rest. Chris says, "it is how a company is organized and operates."  Simply put, "most organizational structures were set up to operate with what you have, not with what you want to have." 
So what do you want to have for your business? According to Chris, there are four pillars every company should focus on to overcome barriers and reinvent themselves. They are: 
To have a culture focused on customer obsession and long-term thinking. 
Architecture that embraces technology and organizations that are decoupled, allowing for quicker decision-making. 
Mechanisms that allow for experimentation and iteration at faster speeds. 
A modern operating model which has no business and information technology silos. It should have many small teams, each single-threaded, to deliver outcomes without the need for layers of rubber-stamped approval.   
The real ROI in the cloud 
Randy: As companies increasingly move to the cloud to enable their transformation, a lot of people focus on cost savings. What do you advise companies in terms of cost savings and how they should look at it?   
Chris answers, "I want to change the benefit narrative of moving to the cloud. Because, the cloud serves as a means, not an end." 
Said another way, "the cloud is an enabler and cost savings is a good example of that. From personal experience, and every study done to date, moving your application and infrastructure stacks to the cloud should provide cost savings in the 20-30% range.  However, I don't know any CFO, COO, CIO, or CTO who reduced their budget by 20-30%. I know I did not. In reality, from a cost savings perspective, it really means moving up the innovation value chain by at least 20-30%. For example, spending more time delivering features than managing databases." 
In the spirit of changing the narrative, what the cloud enables is three other benefits that Chris believes to be more important than cost savings. They include:  
Staff productivity, allowing for fewer people to do more. 
Operational resilience which provides better service levels. 
Agility. This means faster deployment of features with less risk.   
Transformational best practices 
When companies develop their business case to go to the cloud, what best practices can you share on doing this correctly? 
When it comes to transformation, there should be no if—only how. Chris says, "The decision to go the cloud is like whether it makes sense to eat healthily and exercise. Of course, it makes sense—but not everyone does it!" 
From Chris' experience, "most companies either don't create a business case or spend months developing one that they never revisit." Chris says, "We can do better. As a simple framework take the four benefits outlined above (cost savings, staff productivity, operational resiliency, and agility) and break them into 5-10 items you can continuously measure. For example, Service-Level Agreements (SLA's), incident resolution time, and number of feature deployments. I truly believe you are as good as you measure. And if one of your measures are not achieving the results you want—that is what you need to focus on and make better." 
Randy: Every company today is trying to move faster, including a faster go-to-market model.  Where does this rank in terms of importance and what does it take to realize this outcome?   
Chris responds, "You saved the best question for last! Speed will determine the success of companies in the future making the fastest company that can go to market, the winner, in most industries."  
To provide a framework, Chris concludes by saying that he likes to think about speed and faster go-to-market through three pillars: 
A culture of innovation where change is seen as a positive and all employees are empowered to make changes. 
Right-sizing experimentations where lowering the cost of failure results in more experiences and increases the number of opportunities you have. 
Take advantage and leverage external opportunities and third-party solutions whenever you can. The companies that take advantage of third-party capabilities move faster.  
Enabling your business for transformational success 
There are clear benefits to kicking off a digital transformation, but the how is just as important as the when. Ensuring your organization is aligned on best practices before going forward is essential to making a smooth transition.    
To learn more about digital transformation best practices, read this helpful post from our digital maturity blog series or get a demo and see how Conga transforms the revenue lifecycle. 
The content and opinions expressed within are the authors and do not necessarily reflect the views of AWS.