Contract Risk: What Is It, Most Common Types and How To Asses It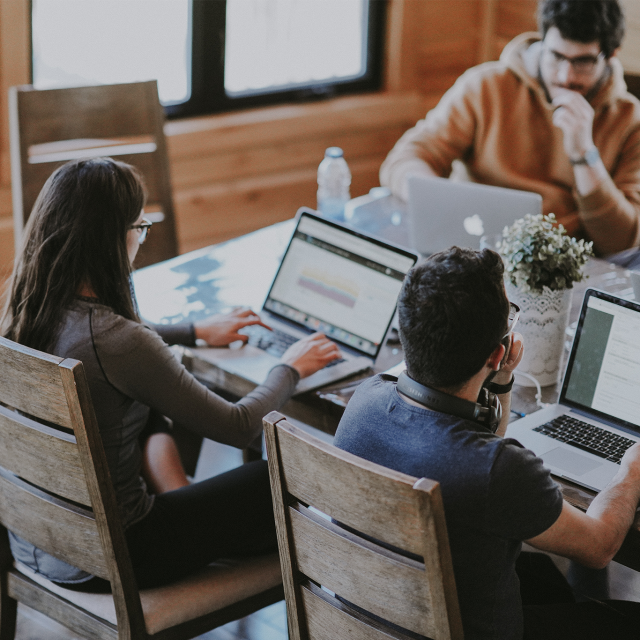 Managing contracts can be complicated—and risky. But what makes a contract risky? How can you assess these risks to mitigate them ultimately? There are contractual risks associated with any contract a business enters into. Still, some tools can help you manage contracts, identify, and assess risks to protect the integrity of your business. 
What is contract risk
Contractual risks can occur when the contract's terms or conditions are not clearly outlined. This creates risks that could hurt an organization's operations and, ultimately, the contract outcomes. A crucial part of contract management is assessing and mitigating these risks. Before assessing contractual risk, you need to understand the various risks in a contract.  
Common types of contract risks
Contract risks are not one size fits all—they come in all shapes and sizes.  
Legal risk: These risks can expose you to litigation. It could be from infringing on intellectual property, breach of contract, failing to include key legal clauses, or missing compliance and regulatory requirements. 

Financial risk: This is a monetary loss affecting your top or bottom line. It can be caused by missing key contract dates, third-party bankruptcy, and auto-renewal of contracts without cost evaluation and analysis. 

Security risk: This occurs when contract data is accessed or disclosed to unauthorized parties. If your data management practices are not compliant, you risk data breaches, which can cause further legal and financial losses and reputational damage. The risk is that sensitive information can fall into the wrong hands – through malicious acts or simple oversight – leading to possible regulatory issues and other risks. 
Operational risk: Any loss caused by inefficient internal or outsourced processes. Procurement's mandate is to follow the right process without creating undue delay. However, slow contracting processes resulting from outdated contracting technology can mean the business has to wait to get their hands on a much-needed product or service. 

Reputation risk: While difficult to measure reputation, when a company is perceived as being "hard to do business with," it doesn't attract the best suppliers, partners, and employees. Contract management technology makes it possible to simplify and streamline procurement in ways visible to suppliers so they are happier doing business with the company. 
Identifying contract risks 
Contract risk analysis should start during the negotiation stage. Every contract has an inherent risk, and it's essential to identify and assess the risk before signing. 
First, start by evaluating your contractual obligations and ability to meet them. Are there obligations that may be difficult to complete? Are there unclear obligations? How much will it cost? 
Next, evaluate the timeline. Contract deadlines must be feasible, such as delivery and payment dates. 
Analyze your contract terms. If you're contracting with a party in a different legal jurisdiction, especially if they're in a foreign country, consider the risk you may face. Countries have local regulations and legislations you may be unaware of and risk defaulting. 
Your contract may need to comply with different regulatory and industry standards. Some, like privacy regulations, can expose you to penalties and erode customers' trust if you default. Also, confirm that performing your responsibility under the contract won't make you break any laws or regulations. 
Reducing that risk 
Take these proactive steps to mitigate risk in your contracts: 
Safeguard contract data 
Have reminders set for contract milestones 
Assign role-based access to contracts 
Ensure on-brand templates for contracts and clauses 
Use automated workflows to streamline business processes 
Automate your contract processes with the right contract management software 
Best practices for contract risk management  
Managing your organization's exposure to risk should be a team effort and requires transparency, contract visibility, and collaboration. Teams must be aware of all potential risks to create the best processes around mitigation and prevention. Widespread, shifting behavior or coming together with clear goals can contribute to your success. Contract lifecycle management (CLM) software built with this in mind will get you part of the way there—the rest of the journey is up to your organization.    
Contracts are an essential part of any organization, and it's critical to understand these different risk types in your contract management processes and take the necessary steps to identify, assess, and mitigate them. One of the main challenges is moving contracts through quickly but with enough oversight to manage risk effectively. Both contract standardization and contract intelligence can increase the speed of your contracts while reducing risk. 
Contract standardization 
Legal teams must shield their organizations from unnecessary legal risk and sales teams need to be empowered to move deals through the pipeline. The key is finding that balance. By leveraging standardized language and automated contract creation, legal teams won't have to weigh the consequences of choosing speed over compliance. 
Contract intelligence 
Conga Contract intelligence helps uncover hidden contract risks while easing and automating your risk management for safe, streamlined business processes. Improving your process with contract intelligence can be a long-term solution to improving risk management. From removing risky contract language and updating renewals to expediting processes and approval cycles, legal teams are critical partners in saving, recouping, and generating revenue. You can easily manage regulatory and environmental changes with a single source of truth that incorporates visibility and reporting capabilities.    
With contract intelligence, organizations that deal with large volumes of legal agreements can significantly reduce their document processing costs and meet critical deadlines, all while quickly obtaining valuable insights into the information hidden in their contracts. This solution helps assess risks and liabilities better, compare sensitive clauses, standardize legal framework, and prepare an organization's balance sheet.    
Helpful contract risk management tools 
Your organization can confidently enter the negotiation frontline with the right tools and proper knowledge. Monitor and review your contract risk management framework to clarify misunderstandings and ensure that rights and responsibilities are clearly defined. The best way to do this is with the right contract lifecycle management software. Conga CLM provides a clear audit trail of all activities in each contract lifecycle to help you proactively manage and minimize your organization's contractual risk. Risks are part of almost every contract, but with the right tools, you can take the necessary steps to reduce them. 
What happens to your contracts after they're signed? Most companies don't think much of it until there's a problem. Recognize revenue faster and never miss a renewal date, adding a layer of protection to your contracting process. Get a demo and learn how to maximize the value of your current contracts, meet obligations, and minimize risk—all while saving time.