Business Growth Strategies That Work: Growth Expert Tiffani Bova Weighs In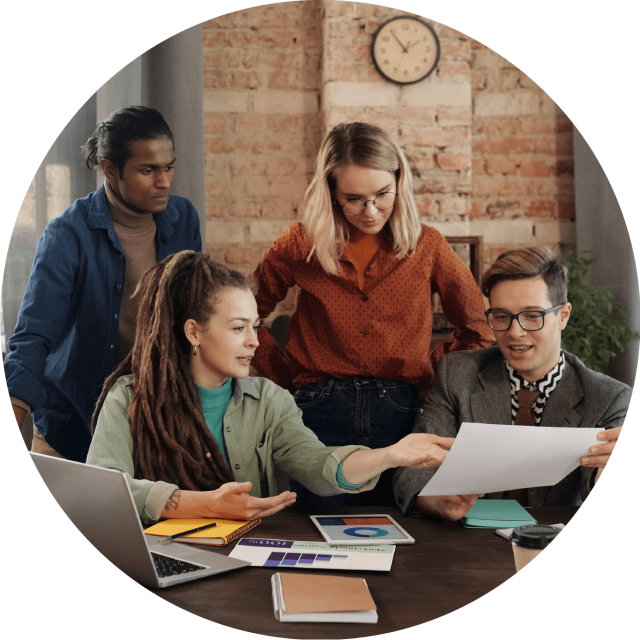 In a recent conversation, Conga CMO Randy Littleson and Tiffani Bova, Global Growth and Innovation Evangelist at Salesforce, took a deep dive into revenue growth and explored what's holding many companies back. Following are some key takeaways from their discussion. 
Take action before revenue growth stalls 
Randy: In your book, Growth IQ, you talk about something called a "growth stall." What exactly is a growth stall and what do you recommend for companies that experience this phenomenon? 
Tiffani responds, "When companies see two or three-quarters of flat or declining revenue, that's what I call a growth stall. It can happen over a longer period with some recovery in between, but a growth stall happens when companies experience a consistent period of flat or negative growth."  
As Tiffani explains, there are typically leading indicators that a growth stall is coming, but they can take three or four quarters to manifest in declining revenue. Common indicators of an approaching growth stall include: 
A decline in leads 
Slower deal velocity 
Increased churn 
Declining engagement with newsletters and other communication 
She continues, "My advice is to watch for indicators that something is changing—don't wait for the growth stall to happen. By then, you're already several quarters into decline, and you have to play catch-up by hiring more salespeople, increasing marketing spend, or cutting costs. Recovering from a stall can take just as long as getting there in the first place."   
A new twist on traditional growth strategies 
Randy: In your book, you also talk about "The 10 Strategies to Drive Growth." What can you tell us about that? 
"Throughout my career, I've observed that companies try to achieve growth in very similar ways—from the largest technology companies in the world to the smallest startups," Tiffani replies. "I didn't come up with those growth strategies; they're part of the Ansoff matrix that's been around for 75 years." 
These standard growth strategies fall into four well-defined categories: 
Market penetration (increasing share in the current market) 
Market development (expanding into new markets) 
Product development (selling new products and services to current customers) 
Diversification (introducing new offerings in new markets) 
Tiffani continues, "I took those tried-and-true strategies and modernized them using all the tools we have at our disposal today: social, mobile, cloud, Big Data, analytics, and AI. Those investments make growth much easier. They alter the supply chain, so you can expand eCommerce and ship globally. They allow you to hire skilled employees from around the world. They open up new partnership opportunities for R&D. Deconstructing growth across those existing paths was an exciting process." 
Focus on existing business to stabilize revenue 
Randy: Obviously every company is looking for growth, but they also want certainty. What advice do you have for companies looking to increase revenue certainty? 
"When the pandemic hit, I heard this question more than any other: How do I make sure I'm not losing revenue?" Tiffani answers. "My response is always the same. Get back to basics. Don't ignore the customers you already have. You've spent money to acquire them, so you don't want to start churning and bleeding revenue. Every customer you lose has to be replaced."  
Many companies are so focused on net new business that they forget their existing customer base. To increase revenue stability, taking care of current customers is critical. Offer them new valuable services or products. Improve customer service. Optimize the business by introducing new digital capabilities.  
"That said, the net new side is also important. You have to get smarter about where you look for new customers, how much you're willing to spend on acquisition, and how much time it takes to close deals," Tiffani continues. "Think of new and existing customers as two separate buckets of revenue opportunity and try to stay as balanced as possible." 
Internal inertia is a strategy killer 
Randy: You've talked about internal inertia as one of the biggest obstacles to revenue growth. Why is that, and how do you overcome it? 
Tiffani responds, "Before the pandemic, a global study by Bain Capital asked executives why growth was becoming more difficult. The overwhelming response was internal inertia, which can manifest in different ways. You might hear, 'That's not the way we do things here,' or 'We tried that before, and it didn't work' or 'We don't have the talent or the culture to do that.' That fixed mindset gets in the way of capitalizing on market opportunities." 
Asking some difficult, fundamental questions can help to identify and address internal inertia. These include things like: 
Are we organized correctly? 
Are we focused on the right things? 
Are we getting distracted by things that don't matter? 
"Overcoming internal inertia requires a willingness to try new things instead of continuing to do things a certain way because it's worked in the past. As Bill Gates said, success is a lousy teacher," Tiffani explains. "Spend time optimizing your existing business: leveraging technology better, automating redundant tasks, and looking for productivity improvements. Those are things within your control that will help to build business resilience and conquer inertia." 
Exploring the idea of "growth operations" 
Randy: For years, we've talked about sales operations, and now the conversation is shifting to revenue operations. You believe companies should actually be thinking about growth operations. What does that mean, and how is it different from sales and revenue operations? 
"I believe there's value in sales ops—it's focused on the notion of bringing in new business. Then you've got revenue ops, which is about making it easier to generate all kinds of revenue—but that's also a very top-line focus," Tiffani answers. "Growth operations is about all the different ways to grow—not just sales or even revenue, but also holding onto what you have and cutting costs."  
She explains that growth operations encompass things like minimizing churn and improving the customer success function, as well as price adjustments or even eliminating parts of the business that are no longer profitable. All of these things play into overall company growth. 
Tiffani continues, "It's not just a matter of putting a new spin on the same idea. Growth ops takes a horizontal approach and includes aspects of the business that have nothing to do with sales." 
Create alignment between people, processes, and technology 
Randy: According to your book, 54% of organizations are not optimized through fully aligned sales processes. Why is that so critical for businesses to get right?  
Tiffani responds, "Companies have to sell in order to earn revenue, but they spend a lot of time and effort building sales processes that are very internally focused. We build the sales funnel with a certain number of steps in order to justify the headcount or the marketing spend, but those processes have nothing to do with the customer—and that's the problem."  
She explains that optimized processes create the shortest possible path for customers to do business with a company. They make things as seamless and frictionless as possible. 
She concludes, "Start by asking your customers what they think about the buying process. Deconstruct the selling process and see what can be improved. Then talk to your salespeople—they know what processes are broken, where technology integrations are lacking, and where they're working to achieve a productivity metric instead of making a sale. When you align the people and processes with the technology, you make it easier for sellers to do their jobs—and customers to buy from you." 
Watch the full video with Salesforce's Tiffani Bova and Conga CMO Randy Littleson to learn more and get first-hand insights on revenue growth.     
This blog post is an abbreviated version of the video that's been condensed and edited for readability.