Salesforce Optimizations
Blog
5 things to consider when choosing a new billing software package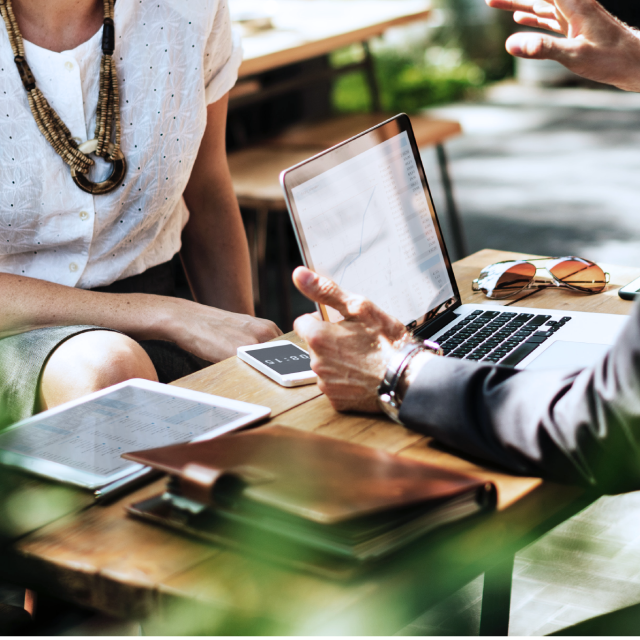 On the surface, billing seems like a pretty basic concept. You make a sale, send an invoice, and the customer pays. But the reality is, modern billing processes need to account for a multitude of complexities in today's business environment: matrixed pricing structures, variable payment terms, blended business models, international currency exchanges, and more. 
What's more, billing is a critical part of the quote-to-cash process. If you don't get billing right, you won't get paid in a timely manner—and you might not get paid at all! 
Traditional manual billing processes are slow, inefficient, and prone to human error—from incorrect pricing and payment terms to duplicate invoicing and billing cycle errors. Correcting these issues creates extra work and drags down the sales cycle. Manual invoice tracking makes it difficult to see what's been paid and what's still owed at any given moment. 
That's why more and more companies are turning to automated billing software and revenue management solutions. With automation, companies can streamline end-to-end billing and invoice management, improve accuracy, and increase sales velocity—not to mention creating a better overall experience for both you and your customers. 
If you're in the market for billing software, here are a few things to keep in mind.
5 things to consider when selecting a billing software solution 
1. Integrate, integrate, integrate
Many billing errors are caused by simple mistakes in transferring data—whether it's incorrect contact information, inaccurate order info, or missed discounts and rebates. Your automated billing solution should integrate directly with your CRM, to ensure that all the information captured for a given account is transferred seamlessly to their invoice.
2. Look to the cloud
One of the key benefits of automated billing technology is increased visibility. A cloud-based solution helps to ensure that current, accurate information is readily accessible anytime, to anyone who needs it—salespeople, customer service reps, finance teams, etc. And cloud-based solutions typically require minimal administrative effort, as storage backups and software updates can be done automatically.
3. Make end-user adoption as easy as possible
Even the best billing solution can't help your business if it isn't used. User adoption is an important—and often overlooked—factor in any new technology investment. Be sure to involve your team in the buying process, since they will be the ones to engage with the solution on a day-to-day basis. Understand what they need out of the software and how it will make their jobs easier, as well as any new challenges it may create. Focus on the user interface, as a tool that is intuitive and easy to use will make for a smoother onboarding and transition process.
4. Take the pain out of setup and reporting
The best billing technology offers a simple, flexible user interface with drag-and-drop features that can be configured to suit your unique needs. Setup should be easy and painless, with just a few clicks to get up and running. (Hint: steer clear of anything that requires custom code.) Your automated billing software should also include customizable dashboards and robust reporting capabilities, so you can generate insights and deliver data-based reports whenever they're needed. 
5. Don't forget about security
Privacy and data security should be a focus for every business in today's digital environment. Cloud-based billing solutions can reduce the risk of a data breach through seamless integrations and secure data sharing across your core systems to ensure that your data—and your customers' data—is always safe. As you do your research and due diligence, don't neglect the importance of security.
The right billing software is a win-win for you AND your customers
It may not be the most glamorous part of your customer relationships, but billing is critical to creating a positive, memorable customer experience. Customers don't want to work with companies they don't trust—and billing errors are sure to raise a red flag. 
With an automated billing solution, you can be confident that every invoice is delivered on time and error-free. As an added benefit, automated billing software typically includes a variety of flexible templates to ensure consistent branding and a professional look and feel.
Transform your billing process with automation
No matter what you sell, the right automated billing solution can streamline the overall quote-to-cash process. It can help you speed up revenue cycles, eliminate errors, improve the customer experience, and make everyone's life a little easier. 
In addition to the typical benefits of automation, Conga's billing solution is flexible enough to accommodate any business model: physical goods, professional services, usage-based sales, subscription services, blended models, and even "everything-as-a-service" (XaaS). And Conga's solutions let you invoice customers in the ways they prefer to pay, including full orders, partial orders, split orders, and pending orders. 
If you're ready to take the next step in your digital transformation journey, we're here to help. Learn more about Conga Billing, or contact us to get a demo. We'd be happy to show you our solutions in action.