How To Create an eSignature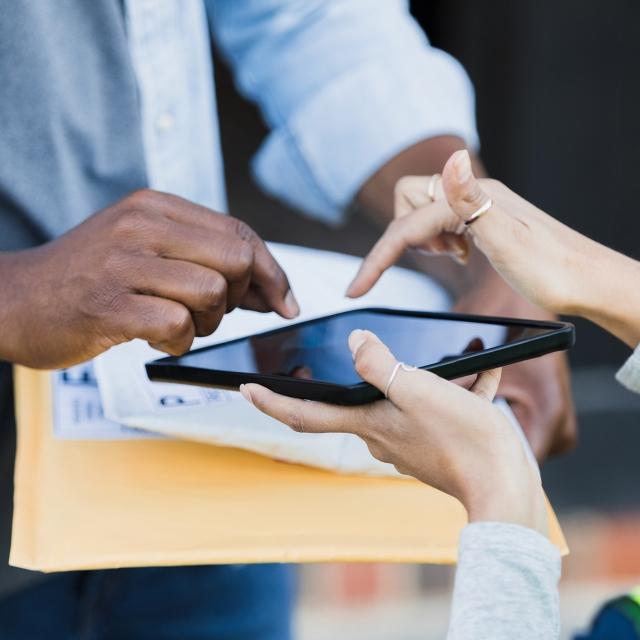 In today's fast-paced digital world, the need for traditional paper-based signatures is rapidly diminishing. Instead, businesses and individuals are embracing the ease and efficiency of eSignatures to streamline the document signing processes. With the advent of advanced eSignature solutions like Conga Sign, creating and managing eSignatures has never been easier. In this comprehensive blog post, we will explore the benefits of using eSignatures, discuss the significance of Conga Sign as a secure and modern eSignature solution, and provide a step-by-step guide on how to effortlessly create eSignatures using this powerful platform. 
Embracing eSignatures can revolutionize the way you handle your documents and agreements, providing a wide array of advantages that transform the signing experience. Say goodbye to the arduous process of printing, signing, scanning, and emailing documents. Instead, embrace the seamless efficiency of eSignatures and unlock a world of time-saving benefits. Whether you are a business owner, professional, or individual, eSignature software offers enhanced security, cost savings, improved productivity, and legal validity for your agreements. Let's delve into each of these benefits in detail:  
Time efficiency: eSignatures enable you to finalize agreements within minutes, eliminating the time-consuming delays associated with physical signatures.

 

Enhanced security: Conga Sign utilizes robust encryption protocols and secure authentication mechanisms, ensuring that your documents are protected from unauthorized access and tampering.

 
Cost savings: By going paperless, you save on printing, shipping, and storage costs, making eSignatures an eco-conscious and budget-friendly option.

 

Improved productivity: Collaborate seamlessly with team members, clients, or partners, regardless of their geographical location, and keep business processes moving forward without unnecessary delays.

 

Legal validity: eSignatures hold the same legal standing as traditional wet-ink signatures in many countries and jurisdictions, ensuring your agreements are legally binding and enforceable.

 
Step-by-step guide: how to create eSignature with Conga Sign
Now that you understand the numerous benefits of eSignatures, it's time to explore the practical steps of creating your own eSignatures. With Conga Sign, a secure and modern eSignature solution, you can unlock a world of convenience and efficiency for your important documents. Whether you're a business professional seeking to streamline your document signing processes or a developer integrating eSignature functionality into your core business applications, Conga Sign offers the most flexible and scalable solution to support all your signing and agreement automation needs. 
In the following sections, we walk you through each step of the process, guiding you on how to access Conga Sign, register and authenticate, upload your documents, add signer details, place signature fields, configure workflow and notifications, preview and send, and finally, sign and complete the documents. By the end of this guide, you'll be well-equipped to leverage the power of eSignature software to expedite your business agreements and enhance collaboration with clients, partners, and team members, all while leaving behind the complexities of traditional paper-based signatures. Let's get started! 
Step 1: Accessing Conga Sign:
Start by accessing the Conga Sign platform through the web application or by integrating it directly into your Salesforce instance. If you are a developer looking to incorporate eSignature functionality into your core business applications, you can leverage Conga Sign's robust API. 
Step 2: Register and authenticate:
Create your account on Conga Sign to begin the process. Provide the necessary information, and you will receive an email for verification. Once verified, you can log in securely using your credentials. 
Step 3: Upload the document:
After logging in, click Upload to import the document you need signed. Conga Sign supports various file formats, including PDFs and Microsoft Word documents, ensuring flexibility in managing your agreements. 
Step 4: Add signer details:
Now, it is time to specify the recipients who will be signing the document. Enter their names and email addresses accurately. You can also customize the signing order and set reminders to keep the process on track. 
Step 5: Place signature fields:
Conga Sign allows you to add signature fields to the document where the signers need to affix their signatures. Simply drag and drop the signature field to the appropriate location on the document. You can also include other fields for additional information, such as date, initials, or text fields. 
Step 6: Configure workflow and notifications:
Tailor the signing process to your specific requirements by configuring the workflow settings. Decide whether signers can view the document before signing, set authentication methods, and choose the frequency of notification reminders. 
Step 7: Preview and send:
Before finalizing, take a moment to preview the document to ensure everything is in place. Verify the signer's order, signature fields, and other elements. When you are satisfied, click Send, and the document will be delivered to the specified recipients. 
Step 8: Sign and complete:
Once the recipients receive the email notification, they can access the document, review its contents, and affix their signatures digitally. The intuitive interface ensures a smooth signing experience for all parties involved. After all the required signatures are in place, Conga Sign will automatically notify all parties about the successful completion of the signing process. 
Incorporating eSignatures into your document signing processes is the way forward to enhance efficiency, security, and convenience. With Conga Sign, you have a modern and secure eSignature solution at your fingertips. This step-by-step guide makes it effortless for you to create and manage eSignatures, allowing you to focus on driving your business forward while leaving behind the hassles of physical paperwork. So, start leveraging Conga Sign's flexible and scalable solution today, and experience the benefits of seamless eSignature automation for your business agreements.