With Conga Composer, Grid, and Sign, Mount Yale Capital Group has all data easily manageable in one spot
Mount Yale went from impossible to entirely attainable with Conga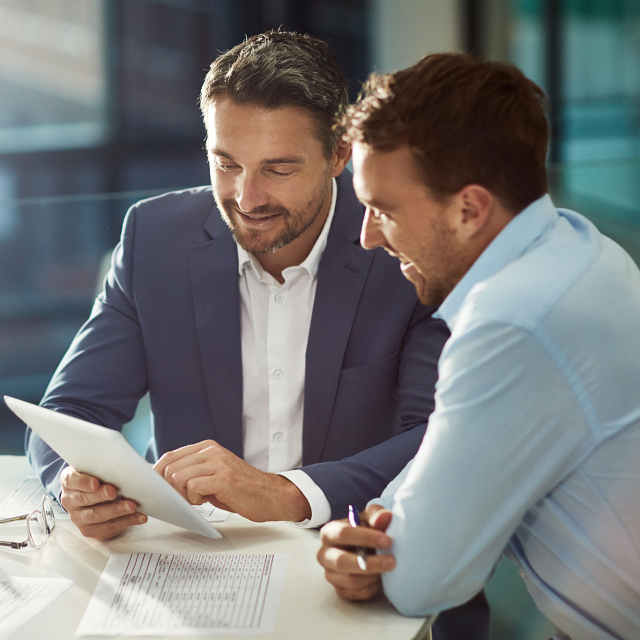 Challenge

Financial service firm Mount Yale Capital Group deals with multiple accounts per person, per household. This amounts to a lot of layers and, subsequently, a lot of documentation.
To create the document, team members would work in Microsoft Word, make a PDF of the document, print out a hard paper copy and put it in a file. Then, they'd mail it out to account holders with sticky notes directing them to sign in particular spots, and customers would have to then send it back. This created many versions of the same document, which created a lot to manage and keep track of.
Not only that, there was no way to search the existing files for specific information.
Simply put, they just couldn't do certain things without document automation. It should be easy to take data points from banking software and enter it into a document, and to recreate the same document for both customers and Mount Yale team members, but it was far from it.
"Before Conga, they said, 'oh, we just can't do it. It's just not going to work,'" said Nancy Wefler, Vice President, Mount Yale Capital Group. 
If they were able to accomplish some of the data work they needed to, it was an extremely lengthy process. The massive data entry needs were overwhelming, Wefler said, and they were unable to track what paperwork was in the mail or what documents needed to be returned—outside of handwritten (or mental) notes.
Wefler and her team needed an application that would do a lot: Generate, manager search, and sign documents.
Solution

Conga Composer allows Mount Yale to bring in multiple sets of data to create multiple documents within one account. It was exactly what they needed, Wefler said. 
Composer's pre-populated templates allow Mount Yale to create a document with the press of a button, in minutes.
"Now all those data pieces within that document are now data pieces within a piece of software," she said. "And you can search rather than going into a drive and searching individual documents."
Conga Grid makes that search process easy and quick, and with Conga Sign, the customer can quickly electronically sign the document in multiple predetermined locations. Gone are the days that involved snail mail for signatures or going to the file room to thumb through papers to find one tiny piece of information.
It's all within the one record of truth, inside Salesforce. With Conga, Mount Yale has seen a huge increase in the number of documents created, sent, and returned signed, with the transparency to track the progress along the way.
Business outcomes
With Sign, Mount Yale was able to get more than 10 times more signatures than the previous year, from 16 in 2019 to 165 in 2020.
Time generating documents and searching through information has decreased significantly.