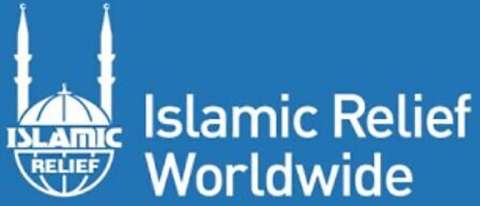 Conga Composer created a 'dramatic time savings' for Islamic Relief
Islamic Relief Worldwide sponsors 55,000 orphans globally, saves 161K hours annually, by automating donor reports with Conga Composer.
Established in 1984, Islamic Relief Worldwide (IRW) is an independent humanitarian and development organization with a presence in over 40 countries. IRW envisages a caring world where communities are empowered, social obligations are fulfilled and people respond as one to the suffering of others. Primary activities include fundraising, disaster preparedness, emergency response, humanitarian development projects, orphan sponsorship and advocacy, all of which provide poor communities with vital services. IRW is trusted by major institutions such as the Department for International Development (DFID-UK), United Nations Office for the Coordination of Humanitarian Affairs (UNOCHA), European Community Humanitarian Office (ECHO), World Food Programme (WFP) and many others to provide direct assistance to communities, often in some of the most remote areas of the world.
Challenge
IRW provides a one-to-one sponsorship service connecting individual donors across Europe, the Americas and Australia to orphans across the developing world. With monthly or annual payments, donors can sponsor one or more orphans. IRW's donors receive two detailed, narrative-style reports: biodata reports that have basic details of the orphan they've sponsored, and an annual summary report of the orphan's progress. Previously, preparing handwritten multilingual reports was time-consuming, meaning field agents were unable to expand their orphan network due to the extensive manual translation and reporting component of their jobs.
On average reports took 4-6 hours to compile including an initial version in English
Reports were manually translated into the donor's native language with 5 different languages supported
Language and currency differences between field agents and donor staff often resulted in reporting inconsistencies and errors
Solution
Implementing Conga Composer® enables IRW donor staff to create standardized donor reports in the correct language in minutes. The Composer solution supports multiple languages and will automatically select the correct language template to merge based on the donor's location. Within the templates, IF statements transform a single data point in Salesforce® into a full sentence to create detailed descriptions of each orphan. Donor staff can create each report individually with a personal message or opt to use a Conga Conductor® solution to create and email multiple reports at once.
Results
Conga Composer has been essential to IRW's ability to scale their program while keeping administrative reporting costs low.
Cost savings: Without Composer, IRW would have to spend nearly $2 million annually to manually create the same number of reports
Time savings: 161,000 hours saved a year
Standardized reporting: Donors now receive the same information about the sponsored orphan
Additional use cases: IRW is also using Conga Composer for its internal reporting on year-over-year orphan development and has long-term goals to use Conga Conductor to create more of the reports in batches.