InZone Industries Ltd. uses Conga to make a great first customer impression
With Conga Composer, the sales team can create quotes faster, generating more deals and revenue for the company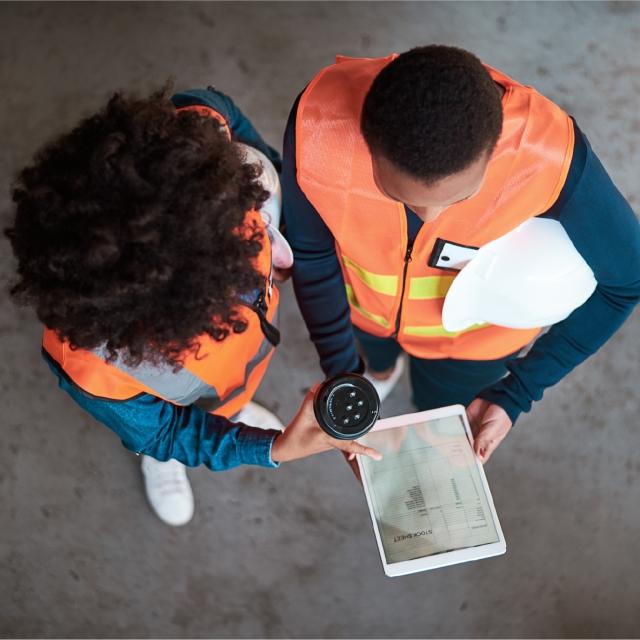 Challenge
New Zealand's InZone Industries Ltd. has operated for 11 years in the home energy efficiency sector, consulting and installing solutions including insulation, heat pumps, ventilation systems, and more. InZone is far from alone in the industry—the country is saturated with similar companies vying for the same customers. 
So the business knew it had to find ways to stand out against the steep competition.
"We wanted to go from transactional to a more relationship-style selling. And moving towards recurring revenue and solution selling," said Azhar Mohammed, InZone's Digital Solutions Manager.
For the marketing department, this meant developing detailed customer profiles and learning more about their long-term goals, instead of selling the quick-fix for their current energy efficiency needs.
"We knew we would have more success if we could deliver highly personalized advice and documentation to customers," said Rosie Davison, General Manager of Marketing. "It's crucial for customers to feel that they have been listened to, treated as an individual, and for that to be reflected in the advice and product recommendations that we give them."
A key tool for InZone in providing personalized advice is their Home Energy Plan. This comprehensive report compiles a variety of information from the customer into a customized long-term plan for their home.
"This report was originally compiled manually, but I realized that a Salesforce/Conga combination could have greater speed, professionalism, and integration to improve personalization and a better customer experience," Mohammed said. "We only want to present what is relevant to them."
InZone quickly learned their existing systems couldn't facilitate and support that shift toward building better customer relationships.
Solution
The first step toward this new mission was to bring on Salesforce, but creating new templates wasn't an easy process.
"It was a lot of code," Mohammed said. "It was really difficult."
Even a small task like changing a template color on a proposal would have to be done by a developer, drawing out process and wasting valuable time in getting a quote to a customer. It could sometimes take up to a day to get the quote to the customer, if the sales rep needed to return to the office to process it. Mohammed and his team found they could only do so much with their out-of-the box Salesforce set up.
"There was an obvious dissonance with the solution there, so it was an urgent need," Mohammed said.
That urgent need brought InZone to Conga Composer. After a very quick, short, and simple implementation, they were able to begin creating templates and beautiful, dynamic, and curated proposals and quotes for customers. 
Composer allows them to automate processes and generate a quote with a click of a button. What could have taken as much as a day now takes 20 minutes at the most. Composer is now such a vital tool at InZone, Mohammed said, that employees turned Conga into an action verb.
"Conga has become a word that someone uses to describe a solution to our documentation requirements," Mohammed said. "Because we use it so much in our sales process and everyday activities, it's not unusual for internal team members to refer to it as, 'Conga it.'"
Conga has given InZone the flexibility to quickly iterate design and wording of customer documents out of Salesforce. InZone was able to transform various processes and improve its customer experience with quotes and estimates, Home Energy Plans, rental inspection documents, and compliance documentation.
"The concept of print/merge is well understood in business. Conga is our print/merge solution that lives within Salesforce, providing us a wide range of personalization solutions," Davison said. 
With the time savings, the sales team is able to create quotes faster, generating more deals and revenue for the company. Not only that, but sales reps have the ability to make quick changes—yes, even template color changes—on the fly. 
Though seemingly small, the look and feel of a quote directly impacts how customers view the information, and affects their decision to do business with InZone.
"We came about to (Conga) by our luck and coincidence, because we had a sudden need, and that one need Conga fulfilled. Since then, the relationship has gotten stronger and stronger because of what it offers and how it latches onto our processes and just makes them better and more efficient," Mohammed said.
Business outcomes
Automating the quote process has enabled the sales team to focus more on the selling aspect rather than on the appearance of their quote.
InZone has generated more than 80,000 documents digitally with Composer, including estimates, quotes, Home Energy Plans, and installation compliance documents.
Processing a quote now takes 20 minutes, max. Before Conga, it took up to a day to process, if the sales representative needed to come back to the office to print the document.
InZone has generated more than $350 million in quotes using Conga.