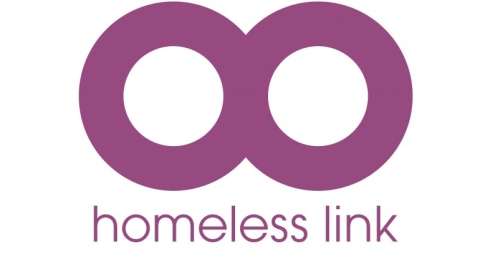 Homeless Link streamlines its COVID-19 Homelessness Response Fund with Conga 
Homeless Link helps membership charity organizations to distribute emergency funding for homelessness services in England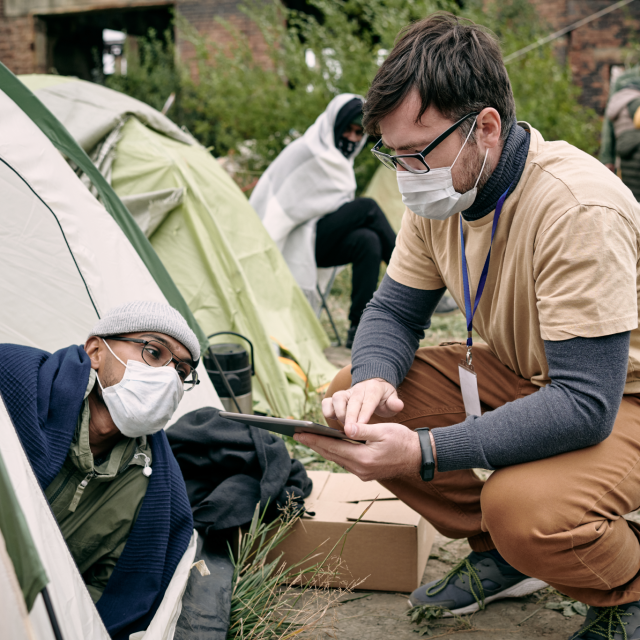 Challenge 
With around 800 members, Homeless Link is a membership charity organization that works with the homelessness sector to improve services and campaign for policy change to end homelessness. It also works with the Government to improve the policies that affect people experiencing homelessness. 
With charities facing a predicted £12.4 billion loss of income as a result of the pandemic, the homelessness sector in particular was hit hard and services were at risk. With the cancellation of fundraising events such as the London Marathon, the health emergency of homeless people not being able to self-isolate and more demand for services, the Government stepped in to pump resources into the system. 
The Government approached Homeless Link to help distribute £6 million of emergency funding from the Ministry of Housing, Communities and Local Government (MHCLG) to small and medium sized homelessness organizations across England, enabling them to adapt and expand their services in response to the pandemic.  
On 12 May 2020, Homeless Link launched its COVID-19 Homelessness Response Fund. Homelessness charities were encouraged to apply for funding if they had been financially affected by the pandemic and were at risk of closure, service cuts, or redundancies due to increased operational costs and loss of income caused by COVID-19. They could also apply if they needed to expand or adapt services to safely support people experiencing homelessness during the pandemic.  
With a short amount of time to get the funding into the hands of the homelessness organizations, as well as operating with an entire workforce that was working remotely, Homeless Link faced an ambitious project to build an online portal that enabled grant applications to be processed and essential funding to be distributed.  
Solution 
Homeless Link turned to Conga for an end-to-end solution that would optimize its online grants program to distribute funding, to continue providing critical support to frontline services. Built on the Salesforce platform, Homeless Link implemented Conga Composer®, Conga Batch® and Conga Sign® to collect applications, carry out the assessments and create legally-binding documents for successful grantees.  
Conga solutions help to produce all the paperwork that enables members and trustees to use the documents they are familiar with. Conga Composer is used to help with the grant decision process, by automatically generating grant assessment summaries for its independent grants panel, which they use to evaluate the applications. Since the grants panel are not Salesforce experts, they needed the assessment summary to be simplified and in PDF format, which Conga was able to facilitate.  
Homeless Link uses Conga Batch, an add-on to Composer, to create customized grant offers and legal agreements for successful grantees, while complying with state aid regulation. In addition, Conga Sign securely and effortlessly captures electronic signatures by a recognized authority.  
Compliance was critical during the grants process and Conga was able to facilitate that during the application process, as it was important that every application received was reviewed and assessed. In addition, Homeless Link needed to ensure that each document was legally compliant for when it will later be audited by the UK Government.  
It took just four weeks from being asked by the Government to distribute funding to getting the emergency grants out to homelessness organizations. Since launching the Fund, Homeless Link has processed 300 applications, 300 assessments and awarded more than 130 emergency grants to frontline homelessness charities so that they can continue providing their vital services. The membership charity was awarded a further £5.5 million and its second round of funding has seen a further 34 grants distributed to homelessness organizations. 
Business outcomes  
In just four weeks, Homeless Link was able to process 300 applications, carry out 300 assessments and award 133 emergency grants to frontline homelessness charities  
More than £6 million of funding from MHCLG has been awarded to frontline homelessness charities affected by the COVID-19 pandemic 
The membership charity was awarded a further £5.5 million and a second round of funding, which has so far seen 34 grants awarded