Equinix cuts contract cycle time from 14 days to 90 minutes with Conga
Conga CLM helps Equinix connect legal and sales with a global process design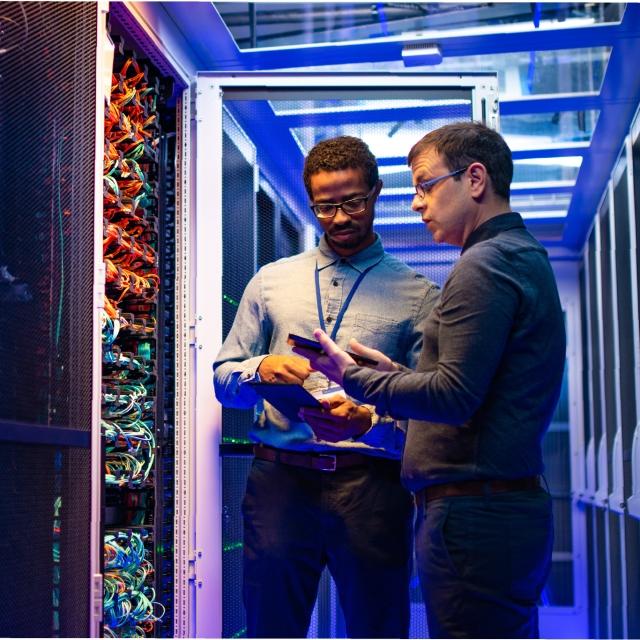 Equinix, Inc. connects businesses with partners and customers worldwide through a global platform of data centers. Equinix connects approximately 4000 customers, across the Americas, Europe, Middle East and Africa (EMEA), and Asia-Pacific. 
Challenge
Equinix's manual contracting processes were not easily integrated into the sales process, resulting in inconsistent contracts across the company. This lead to a number of challenges:
Long and messy sales cycles didn't support global efforts
Email approvals led to inefficient use of the contracting system
No connection between contracts and sales process
Customers and reps unable to track redlines and revisions
Separate and time-consuming margin analysis
Inconsistent brand uniformity
Solution
In search of creating a seamless and connected sales process that integrated contract management, Equinix chose Conga. Effective use of Conga templates has reduced risk of human error by 70% during the contracting process. Real-time dashboards deliver visibility into every stage of the contract lifecycle, such as the number of contracts created and how many are in review. Using Conga CLM, Equinix automated their global contract management in a single system. The company sees everyone on the Conga team as supporting the Equinix mission, delivering value to their customers.

Business results
Reduced contract lifecycle time (14 days to 90 minutes)
Eliminated duplications and data re-entry
Smoother contract process
Reduced risk and contract errors
Happier customers and employees
70% of business conducted from standardized templates