Easy Legal Finance benefits from time savings and enhanced control and visibility 
Specialty lender implements Conga Composer and Batch to reduce loan document and statement distribution from weeks to minutes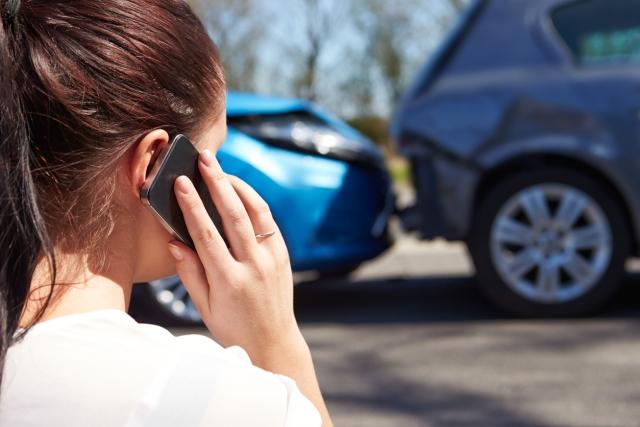 The Easy Legal Finance Group of Companies is a specialty lender focused on providing credit solutions to the legal sector, including its clients and service providers involved in their cases. 
Established in 2013, it has since grown organically and through the acquisition of three of its key competitors - Rhino Legal Finance, Seahold Legal Finance and Settlement Lenders - to become one of the country's largest settlement lending providers. 
This year, it expanded its lending services into the Family Law sector with Divorce Loans, making the firm one of the fastest growing lenders in the legal space.  

Challenge  
There's never a good time to be in an accident.  
One of Easy Legal Finance's core lending solutions — settlement loans — bridges the financial gap for clients involved in personal injury matters while their attorney fights to obtain a fair settlement. 
Loans are typically initiated and secured through client and attorney signatures on both application and loan documents before funding. In the past, these documents were created manually, converted to PDF and emailed to both parties for signature, before they're checked for accuracy and completion once returned.  
This process could delay loan funding by as much as a week, due to a lack of control over and visibility into the document journey because it required repeated status updates. 
As part of the reporting obligation, the team also created monthly statements and emailed them to update clients on loan status. This process took one week per brand. 
Given the thousands of application, loan and statement documents delivered each year, Easy Legal Finance required a more efficient method to create, distribute, and sign legally binding documents, to eliminate delays in loan approval timelines and create time efficiencies to increase opportunities for client service. 
Over the past four years, the firm also acquired several key competitors — Rhino Legal Finance, Seahold Legal Finance, and Settlement Lenders — to grow its core business and expand beyond settlement financing. Easy Legal's latest law firm lending services include: disbursement, assessment, file financing and divorce loans, which have proven crucial in supporting their attorney partners throughout the COVID-19 pandemic.   
A solution was also required to replace manual processes, to allow it to more quickly and efficiently integrate newly acquired firms onto their platform. 

Solution  
A fully cloud-based firm, Easy Legal leverages a highly customized Salesforce instance as its core CRM and back-office platform and leverages complementary applications to support all activities along the loan life-cycle.  
Easy Legal Finance deployed Conga Composer to streamline and automate its document generation activities, replacing slow, manual processes. Additionally, Conga's high-touch client service allowed the firm to troubleshoot and resolve challenges quickly, while onboarding. 
The solution's seamless integration with Salesforce enabled the firm to configure custom templates for applications, loan documentation and monthly statements that automatically merge data from Salesforce, eliminating data errors and costly delays.   
Combined with electronic signatures and custom workflows, the firm slashed its loan application and document distribution process from weeks to minutes.  
An added benefit, Easy Legal Finance can now easily train new team members during acquisitions and new product launches, providing easy-to-use and consistent workflows to address increased volumes. 
Established team members can process loan requests faster, build stronger relationships with attorneys and ensure clients remain apprised of their application status — with the firm's trademark compassion, professionalism, and timely communication.   
That's important in a pandemic when court cases are postponed, medical and rehabilitation treatments are difficult to access, and jobs disappear. The combination remains devastating to clients recovering from their injuries and waiting for a settlement. Outstanding client support was one way to help customers through the obstacles they faced at this time, so automated processes and quick onboarding of acquisitions made for a faster start in serving new clients. 
After successfully integrating Conga Composer, the firm adopted Conga Batch to address one of its other significant challenges — sending large numbers of internal performance reports, financial overviews, and monthly account statements to clients and partners across its brands.   
Conga Batch, working alongside Composer, enables every Easy Legal Finance team member to automate document production and delivery, saving time and improving accuracy and productivity. Instead of manually compiling monthly statements from various sources and then sending each one out individually — a process that could span several days every month to complete — teams can schedule all their completed statements to send automatically at the same time, all at once.  
Together, the Conga solutions helped democratize client service across the firm, as every employee has their own Salesforce license and access to the Conga tools.  
Unlike many financial services organizations, Easy Legal Finance employees are empowered to proactively problem solve and take ownership over delivering a hassle-free experience for clients enduring some of the most challenging times of their lives.    
Business Outcomes 
Increased efficiency during onboarding process 
Replaced manual processes with automation without increased headcount or operating costs 
Reduced loan application and document timelines from weeks to minutes 
Streamlined acquisitions quickly, while maintaining brand consistency 
Replaced manual monthly statement mailings with automated batched delivery, freeing dozens of hours per month to spend on client engagement 
Ability to scale operations with additional conga solutions, as the firm grows 
*Composer added 2016. Batch in 2019.