A guide to Conga Connect 2021: Commercial Operations evolved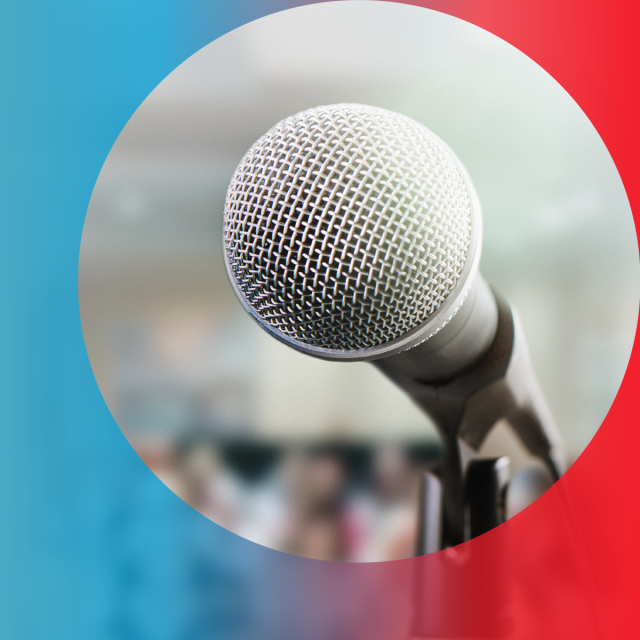 We're gearing up for Conga Connect—our headline event of 2021—and you won't believe the incredible agenda we have planned, including keynote speakers, breakout sessions, and tons of unique content you won't find anywhere else. If your organization is looking to digitally transform their Commercial Operations, Connect truly is a can't-miss opportunity. 
We are following a unique, "follow-the-sun" schedule this year, so you can tune in no matter where you are located. We start June 9th AMER at 9 am PT | June 10th APAC at 9 am AEST | June 10th EMEA at 9 am BST.  
Live on screen at Conga Connect
We're pleased to introduce an exciting lineup of keynotes on the virtual "stage" at Connect. These speakers are sure to inspire, educate, and entertain—everything you've come to expect from Conga events.
Noel Goggin, CEO and Culture Leader, Conga
Conga's CEO, Noel Goggin, will kick off Conga Connect 2021 with a thought-provoking discussion on the need for Commercial Operations transformation. He will provide insights on the mounting pressure businesses face in today's market and the need for digital transformation in response to these pressures. You'll hear multiple customer stories detailing the positive business outcomes realized from their transformation journeys, and the role Conga can play as a partner in streamlining your Commercial Operations. 
Serena Williams, Professional Athlete and Businesswoman
Serena Williams has overcome insurmountable odds to win 23 career Grand Slams, the second-most singles titles on record. Her remarkable tennis achievements, combined with her off-court success in fashion, philanthropy, and business, make her one of the most recognizable icons in the world and a powerful voice for women. Conga's CEO and Culture Leader, Noel Goggin, will speak with Serena about her road to success and how ambition, hard work, and a winning mentality have helped her get there.
Remember that Serena's session is only available during the event, so be sure to attend!
Frank Blake, Chairman of Delta Airlines; Former CEO of The Home Depot
Frank Blake has helped countless CEOs and companies navigate the complexity of today's workplace. In this fireside chat, he will join Conga CEO and Culture Leader, Noel Goggin, to discuss successful leadership through transformation and change. Learn how he led The Home Depot through the housing crisis and provided guidance on navigating the COVID-19 pandemic to Delta Airlines, as well as other companies across the travel, retail, manufacturing, and healthcare sectors. 
Grant Peterson and Koti Reddy, Chief Product Officer and CTO of Engineering, Conga
Join Grant and Koti for a fast-paced product session exploring recent innovations and new features in the Conga Commercial Operations product suite. Learn how we are expanding our contract and lifecycle management capabilities to bring greater value across your organization. Get a peek at future innovation priorities and better understand Conga's strategic direction.
Chris Bishop, Chief Customer Officer, Conga
Chris Bishop will host a customer panel discussion on the value of transforming Commercial Operations and how leading businesses are using superior execution to outperform the competition and drive growth. 
Aishling Finnegan, Digital Transformation Officer, Conga
Ash Finnegan will share how to successfully transform your revenue operations process using the Conga Transformation Maturity Model, a clear step-by-step guide to understanding where your business is today and how to define a clear path to true transformation success.
Also on the agenda…
In addition to these awesome keynotes, Connect attendees will have the opportunity to attend breakout sessions in four topic tracks: Contracting and lifecycle management, Document-based automation, Revenue operations, and Conga calm. Each session is designed to help you gain insights and build your knowledge in a specific area.
Most breakout sessions are available on-demand, so you can attend any session at any point in the conference. However, some live demos are scheduled to happen at a specific time—so be sure to take that into account as you build your agenda. 
You can find the full list of breakout sessions on the agenda page—but here are a few highlights.
How to get your colleagues to adopt and love your CLM
The Conga Professional Services team will show you how to get customers and your team started on the process of revenue generation transformation, by using the Conga Maturity Model as they scale.
Changing yourself, your business, and the world
Hear the inspiring story of Jacob Hill's journey from being arrested and imprisoned to creating a business to help ex-convicts find employment. Learn how he pivoted to a digital strategy with Conga in 2020 to be able to continue his mission.
The future of CPQ
Get insights from leading CPQ analyst, Frank Sohn, on the changing CPQ market and where those trends may lead customers in the future as revenue operations continue to evolve.
A transformation journey from good to great
Internationally celebrated thought leader and keynote speaker Dr. Arun Bhardwaj will bring his 25+ years of expertise in corporate happiness, emotional wellbeing, and peak performance mindset to this exhilarating breakout session.
Why attend Conga Connect?
Do you really need to ask? The keynotes alone are worth the "price" of admission—and you won't see them anywhere else. But if you still need convincing, here are a few more reasons to join us.
1.    Connect with business growth. Join sessions designed to help you plot your digital transformation course and create a better customer experience. You'll discover how Conga deliver the right tools to break down cross-team silos and develop your best processes.
2.    Connect with others. Hear from Conga experts, customers, partners, and industry leaders on the latest business trends in revenue operations, contract management, and document-centered business processes.
3.    Connect with wellness. Enjoy uplifting health and wellness content in the "Conga calm" track, including wellbeing talks and a guided meditation session. Then get pumped between Connect sessions with some great entertainment!
Don't wait—register now!
This free virtual event is coming to you live on June 9 or June 10, in a unique "follow-the-sun" schedule—so no matter where you're located, you can join us at a time that works for you. Global event times are: June 9th AMER at 9 am PT | June 10th APAC at 9 am AEST | June 10th EMEA at 9 am BST.  Registration is now open, so reserve your spot today!
For more information, including updates on our agenda and featured sessions, visit the Conga Connect event page on our website. 
Thank you to our amazing sponsors, who have made Conga Connect a success this year: Salesforce, Deloitte, Mainspring, and Coastal Cloud!