Connect with Conga at Dreamforce 2021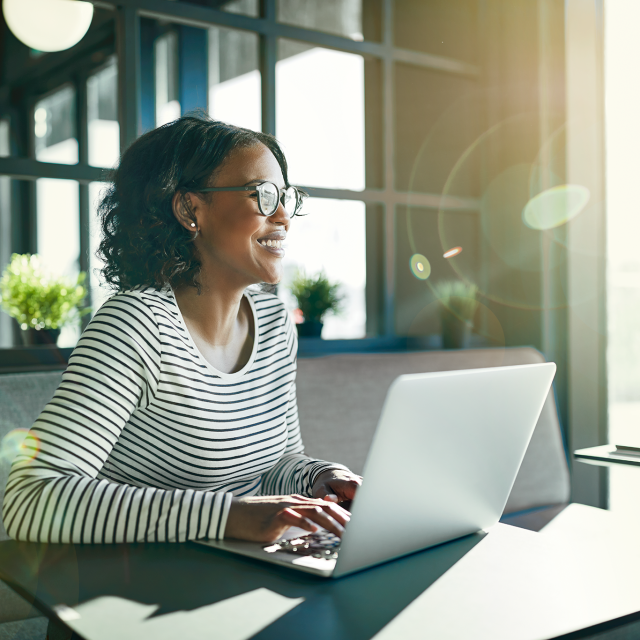 Dreamforce 2021 is quickly approaching, and although this year will look a little different, we're very much looking forward to meeting up with you from the comfort of your own home or office.  
As we consider the return of this truly amazing event, we can't help but reflect on previous years. Like us, you might vividly remember the hordes of people, excitedly arriving in San Francisco to attend this legendary and always much-anticipated experience. The countless informative and inspiring sessions always presented a fun challenge when deciding what to add to the agenda, not to mention having serious FOMO (fear of missing out), when you missed a great session. Who doesn't remember catching acts like U2 at Dreamfest or inspirational keynotes, like glimpsing Michelle Obama talk to Marc Benioff from a packed hallway because every seat in the auditorium was taken? Then cue the tired and sore feet after spending hours visiting the fun and engaging booths in the exhibit hall and enjoying the many festivities that took place in the evening.  
Although this year's Dreamforce will provide a different experience for attendees, we are excited to connect with customers virtually. Even with a different format to reflect the times, there's so much great value to gain from this landmark event. Dreamforce will be held virtually on the brand-new Salesforce+, where the estimated 60,000 attendees can watch speakers, hear customer stories, and more, at any time.  
We are looking forward to this virtual approach because it makes the event truly global, and the new Salesforce+ allows access to sessions from anywhere, as well as on-demand after the event.  
Connect with us virtually 
We're thrilled to be a Platinum Sponsor at this year's first-ever global Dreamforce.  
Book a virtual meeting with one of our experts where we'll bring you the information you need about the Conga Suite—with everyone's safety as our top priority.  
How to connect with us virtually 
We'll have a 20-minute, on-demand Conga session to show you all of the ways we can help you transform your revenue operations. And don't forget to watch the Dreamforce Demo Jam, where you can catch a Conga demo in action. Plus, you can book a meeting with our team and connect with a Conga expert from the comfort of your home or office.   
Attend our virtual session 
Tune into Salesforce+ because you don't want to miss an inspiring story during our 20-minute on-demand session.  
Title: Create contracts that change lives  
Description: Hear the inspiring story of an entrepreneur's journey from being arrested and imprisoned to creating a non-profit helping ex-convicts find employment. Using Conga and Salesforce, they created an automated document and contract process that tripled the impact of their life-changing work. 
Giving back one tree at a time 
We are also excited to announce that Conga will be participating in the giving back initiative this year to support the One Million Trees Initiative project.  
Salesforce will be planting 10,000 trees in areas of need in Conga's name.  
See you at Dreamforce! 
Although this year will be different from previous years, we are excited to experience another Dreamforce and for the opportunity to connect with all of you virtually. 
Schedule a meeting with our team to learn how Conga can help transform revenue operations with our end-to-end solutions.