Facets and features
Conga Composer allows you to embed document generation solutions into any website, application, and/or platform, and populate documents with data from any source while sending and saving those documents as needed. 
With automated, on-brand document generation added to your existing workflows, you'll increase organization productivity, accuracy, and consistency—and provide a seamless customer experience. 
Click the links below to jump to a product category:
Document generation | Document accuracy | Document presentation | Document delivery 
Document generation
Every step of revenue lifecycle management requires personal, customized documents. This starts with being able to generate a document from a template. Conga Composer provides multiple options for creating the template that will become your beautiful document and getting it ready to progress in the document process.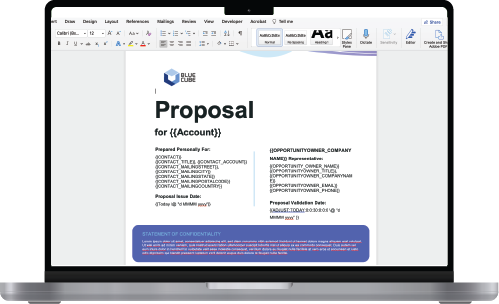 Document accuracy
Ensuring the templates you've created are populated with accurate data is essential to the success of the document. Automating document generation removes the manual copying and pasting of data into documents. You'll always be certain you have the correct information, which avoids costly mistakes and redos.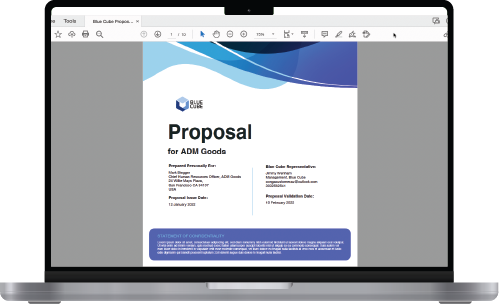 Document presentation
How a document looks to the recipient can have a huge impact on what action they take with that document. Ensure your documents are on-brand and free from formatting errors with Conga Composer. This speeds up sales cycles and gives teams time back to work on developing relationships and driving revenue— not spending time on manual paperwork.  
Custom Branding 

Custom brand the Conga Composer interface with your logo to increase brand consistency and awareness. Or embed Conga Composer in your already existing interfaces for a seamless experience. 
The end user of your Conga Composer solution should see your company logo and branding, not Conga's. This makes your brand stand out and drives trust with the document creator. 

File Type Support 

Generate documents in multiple template formats, including DOCX, XLSX, PPTX, PDF, and HTML email. 
You send documents of all types to your prospects and customers. Having options for formatting means you can use the template that best suits your use case and makes your document look its best.  

Send via Link 

Emailing large documents as attachments can be an issue for email delivery. Send the document as a link in the email to ensure your recipient receives it.  
Attachment sizes for outbound emails are no longer a concern with multiple attachments and large file sizes. This presents your document and your company in the best way possible and speeds up their ability to take action on the document.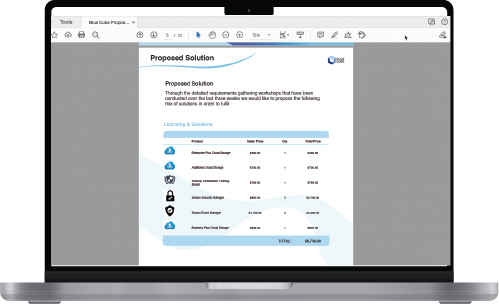 Document delivery 
Once a document is created and finalized, the next step is to get it to your intended recipient. Conga Composer provides multiple options for sending, signing, and saving documents. You'll have everything you need to complete every document transaction and drive process efficiency and revenue for your business.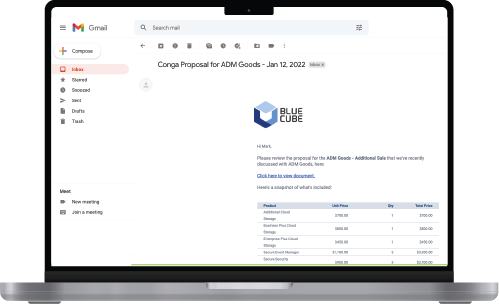 How teams use Conga Composer
Conga Composer for sales

Fast, accurate document automation leads to high-speed deal closure. Reduce errors and repetitive work with on-brand quotes, proposals, reporting, and more for consistency across your organization. 

Conga Composer for Sales Operations

Track deals for accelerated closure and gain visibility into process gaps to better manage your business' critical documents. Automate your operations workflow to reduce tasks and minimize support. 
See how Conga Composer can help your team
Documents play a key role in every step of the revenue lifecycle. Chat with our team to learn how you can take manual, paper-heavy processes and turn them into automated, accurate, and beautiful documents. Give teams time back to build relationships with customers and drive revenue for your business.