Renovia found integration as seamless as its painting services
Renovia reduced proposal creation time by 50% with Conga.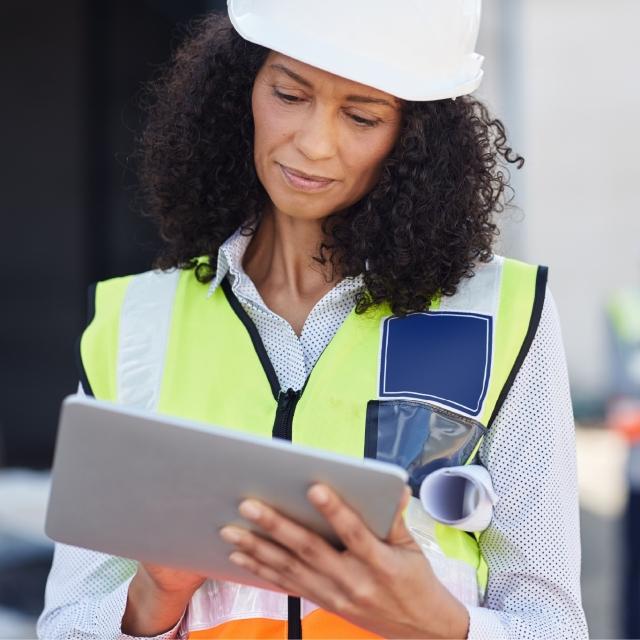 Based in Indianapolis, Renovia is a nationwide commercial painting and service provider. The company is dedicated to ensuring the seamless process of beautifying community buildings. Renovia serves a wide range of industries, including retail and commercial properties, healthcare, hospitality, apartments and schools.
From start to finish, Renovia relies on contracts, proposals, real-time updates to clients and documented processes for every project. Meeting the needs of their customers has led Renovia to embrace a philosophy that includes putting people first, minimizing disruption and maintaining a safe environment for customers.
Challenge
Renovia searched for a solution that could help them create, deploy and get acceptance on standardized documents. In an industry where papers are handed to customers and signed on the spot, Renovia felt it was time to align its front- and back-end systems with a digital document solution.
While Renovia's teams used Salesforce as the main platform for their customers, the company used this customer information to create documents in Word. "That's where inefficiencies came into play," said Jason Lakes, Renovia's vice president of sales and marketing. "Both the amount of time it took to make a change, and then when production managers put a work order in on the back end." The company needed a solution that could leverage data in Salesforce to quickly auto-generate proposals, which in turn would create a work order document that got sent to the contractor executing the work.
Solution
That's where Conga Collaborate came in. With Conga Collaborate, Renovia achieved consistency via its integration with not only Salesforce but with Box.com, the online repository Renovia uses for content like photos. "We physically inspect and take photos to document each site, so we didn't want to lose this process," said Jason. "It wasn't easy; we had to try a lot of different things, but what I love about Conga Collaborate is that the team was flexible. We were able to work through the process, and the team was very patient with us."
An added bonus for the Renovia team was Conga Collaborate's engagement tracking features on documents. "At the time, we weren't really looking for tracking," Jason said, "But being able to see when a customer opens and receives a document and where they're spending the most time – that was a benefit to the system that Conga Collaborate was able to offer us."
Results
Before Conga Collaborate, creating proposals took 20 minutes or more. With Conga Collaborate, Renovia reduced proposal creation time by 50%.
Each proposal is dynamically generated through Salesforce, eliminating the errors introduced with Word documents.
And the company uses Conga Collaborate for more than just proposals: the Salesforce-Conga Collaborate integration allows Renovia to automatically generate work orders and invoices as well. "Our sales team plays multiple roles," said Jason. "So Conga Collaborate allows us to focus on customer-facing interactions as opposed to administrative work: more prospecting, follow-ups and customer touches." The result is a set of digital document workflows that streamline multiple parts of Renovia's processes.
By leveraging Conga Collaborate as a tool for its success, Renovia generated 428 documents in 60 days, connected its sales and production teams with the power of consistent data and Salesforce, and gained back the most valuable resource they had lost: time.