Salesforce Optimizations
Blog
How Conga and Navint are connecting the contract management dots in lead-to-revenue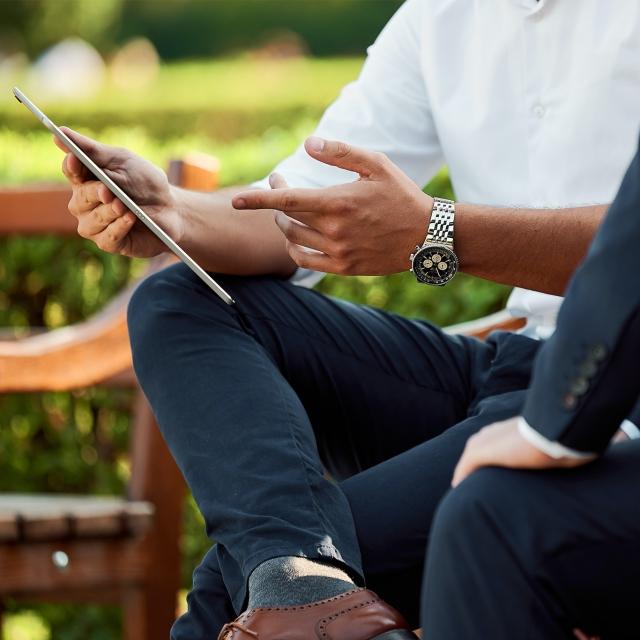 By now, we can all agree that automation and the digital transformation of our systems and processes is a must-have. Even before the coronavirus pandemic, we were seeing a push for automation that only accelerated once businesses were attempting to collaborate with entirely remote workforces. But beyond just a need for new technology, this experience has shown us the importance of being able to act and pivot quickly in the face of change (which, oftentimes is aided by technology). So while steps towards innovation may have moved slowly in the past, organizations are now seeing the need to be more proactive, and to take bolder steps and act more quickly than before.
Eric Semal from Navint understands this new, urgent push towards transformation, and he recently sat down with Conga's Julie Brown to discuss what trends he's seeing in the market, and how they're affecting the lead-to-revenue audience, specifically in contract management.
Navint helps guide companies through the lead-to-revenue lifecycle through strategies and solutions that are flexible, dynamic, and capable of serving the rapidly changing needs of today—circling back to that need to be able to pivot quickly. And in the lead-to-revenue lifecycle, companies need to be able to link the processes between the front and back offices. That's where Eric steps in. 
"There is no one technology that does it all, so my role is to build strong partnerships across the ecosystem so we can meet any customer requirement with the appropriate technology across the entire lead-to-revenue landscape," he told Julie. And as Conga and Apttus joined forces, our combined contract management lifecycle (CLM) solutions are helping Navint meet those customer requirements with more flexibility than ever before. "Being a partner of yours means that there is now no gap in CLM functionality, and it allows us to be successful in all markets, from SMB to enterprise," Eric said.
Watch the full interview below to learn more about how Navint and Conga are partnering together to help companies meet their contract management needs in today's rapidly evolving market.