Wrightson & Platt eliminated costly errors, increase brand consistency with Conga
Wrightson & Platt use Conga Composer and Conga Grid to streamline order processing and manage data, reducing errors while improving efficiency and customer service.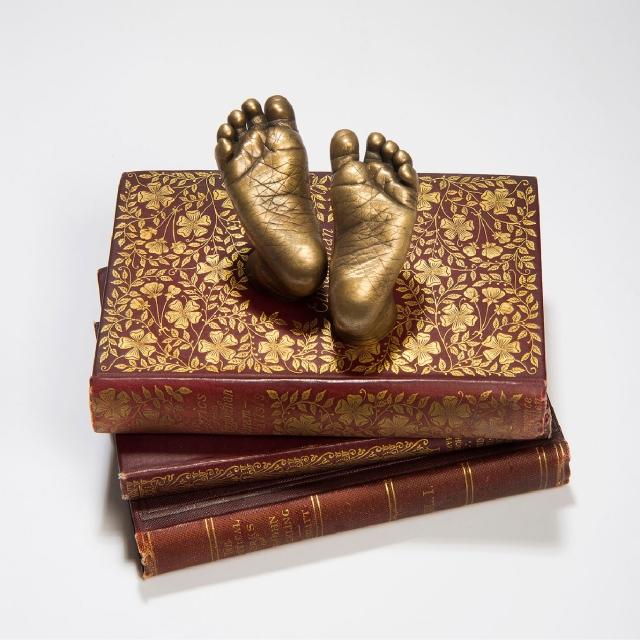 Wrightson & Platt is a leading luxury brand specializing in life-cast sculpture. With new parents as its most frequent customers, the company provides personalized castings in crystal glass, bronze, silver and gold, particularly of baby hands and feet. Based in the UK, the company also offers casting services in New York, Aspen, Hong Kong and Dubai.
Challenge
As a provider of high-cost, highly personalized products, Wrightson & Platt processes complex, nuanced orders. Prior to implementing Conga Composer, sales staff would manually type up order confirmations as Word documents, then send them to customers as email attachments. Instructions to production were also entered and sent manually. The process was time consuming and inefficient – the same information had to be entered more than once – and prone to error. Also, the order fulfillment process and tracking was complex, with each order and corresponding confirmation going to different suppliers, such as silversmiths, glass artists and engravers, at different stages.
Data provided an additional point of friction. Multiple related orders often exist under one master order number—for example, several sculptures, repeat orders, and jewelry, all from the same casting. While each was a separate Opportunity in Salesforce, the sales team sometimes needed to update data across Opportunities en masse, such as status or delivery date. Updating each component of related orders was time intensive and at times difficult to sort through. Orders were checked manually from a print-out, hand-written notes were taken, and had to be transcribed into Salesforce record by record.
In addition, management needed data analysis and reporting capabilities, and used to export Salesforce data to Excel in order to segment, sort, filter and analyze it.
Solution
Using Conga Composer, templates were created to automate the document generation processes, first to produce accurate, brand-consistent order confirmations that draw directly from the Salesforce price lists and Opportunity data. Wrightson & Platt automated all production-related correspondence, so templated emails to each type of supplier (silversmiths, glass artists, engravers) could be generated and sent with the click of a button and tracked automatically in Salesforce.
To streamline the process of updating data all at once, the team implemented Conga Grid. The sales team can now access and update customer order information from within one screen, instead of clicking back and forth through multiple related records. Staff now use a range of customized grids to log the status of every individual order, depending on the materials in question. By creating a new set of production fields at the Opportunity level, the company can track orders as they move through the production stages and are sent out to suppliers. Live batch updates can be made from the workshop and foundry floor, replacing a labor-intensive manual process.
Using Conga, management now can analyze, filter and sort data easily from within Salesforce, without risk of data corruption. There's no longer any need to export static data from Salesforce into Excel in order to filter and analyze it.
Results
By streamlining its data management and document production processes, Wrightson & Platt drastically improved efficiency, saving time by eliminating manual duplication of information while also preventing order errors.
Eliminated costly errors due to time lost in having to redo orders and the price of materials and artisanal production.
Brand consistency was ensured across all communications with both clients and providers.
More timely, efficient and accurate order completion has allowed the company to improve customer service, an invaluable commodity for a luxury product brand.
Easy data management and mass updating capabilities have also saved labor time, facilitated complex order data updates, and enabled accurate data reporting within Salesforce.