Product selection
Quickly search for desired products or services based on features and options—or, be guided to the correct product through pre-defined questions that direct the user.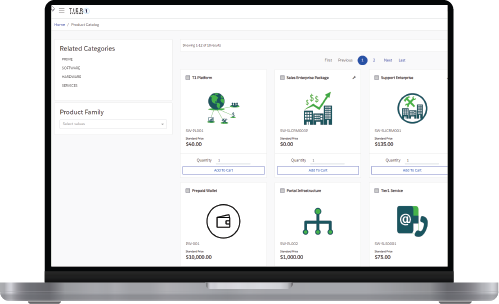 Complex product configuration
Conga CPQ provides a robust set of capabilities for product configuration that leaves no configuration concept out—every rule-based configuration idea you can think of is supported.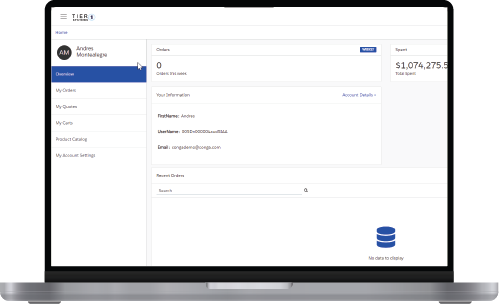 Pricing and promotion optimization
Utilizing a sophisticated pricing engine, users can define multiple price types (one-time, recurring, cancellation, etc.) for any product.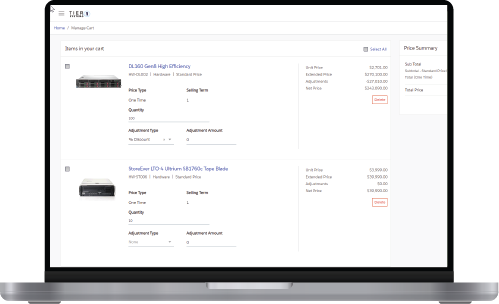 Subscription management 
Manage subscription sales the way customers want with automated renewal management and the flexibility to adjust subscriptions based on customer preferences.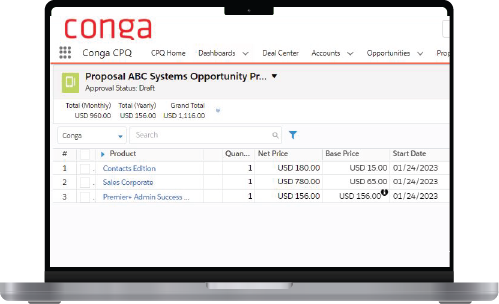 Subscription Orders 

With a single view of purchased subscriptions, easily adjust orders and subscriptions through any channel to renew, terminate, co-terminate, swap, or change existing assets. 
Automate the process of keeping subscriptions in sync when changes are made—for proper billing and to improve customer retention. 

Renewal Management 

Conga Renewal Management auto-creates opportunities, quotes, and finalized carts upon renewal date based on order activation or a certain lead time. 
This feature greatly improves the efficiency of renewing subscriptions and increases customer retention. 

Single Billing 

Conga CPQ provides a single bill for a blend of one-time product sales and subscription service business models. 
This feature allows for more flexibility, improving the customer's experience by providing a single invoice for all items and services purchased. 
See how teams use Conga CPQ
Conga CPQ for sales

Conga CPQ automates the process of selling various product and service configurations by applying guardrails that help the user configure the ideal solution every time, providing a better buying experience for both the buyer and the seller regardless of the selling channel.   

Conga CPQ for IT

With an API-first approach and a single data model, Conga CPQ supports the entire revenue lifecycle. With Conga CPQ and Conga CLM, the entire revenue lifecycle of order, billing, and revenue is supported, using the same data set. There is no risk for out-of-sync data between applications. 
See how Conga CPQ can help your team
Conga CPQ drives more profitable sales through accurate and efficient quoting and pricing, no matter the complexity.