Buyer's Guide: How to Choose Document Automation Solutions (Tools, Services)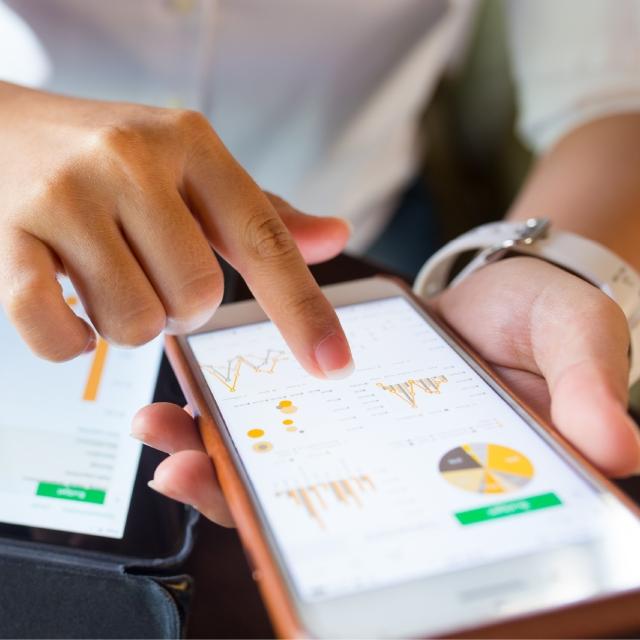 Do your employees spend hours creating quotes or compile information across multiple systems? This manual work can begin to take over entire roles or functions within a company. Due to the current economic times, organizations are looking to do more with fewer resources. To do so successfully, you could look to automate as many current manual processes or actions as possible. What if a tool could give you back the hours your employees spend on quotes or information sharing? Enter document generation tools.    
What is document generation   
Document generation is a software solution that creates business documents – such as proposals, invoices, contracts, work orders, and more. These documents are fully automated, and the templates can be customized according to a company's use and purpose.   
By automating the document creation process, sales representatives and channel partners can use such software to generate personalized documents based on pre-built templates, dynamic content, and CRM-integrated data. All these features can be customized based on need.   
Who could benefit from document generation  
Documents are a critical element of nearly every industry. And while each sector has different requirements and customer bases, document generation offers benefits for a wide variety of use cases.  
Document generation can be utilized for various cases, such as: 
Proposals 
Quotes 
Order forms 
Renewals 
Invoices 
Contracts 
Work orders 
Monthly operating reviews 
Reports and charts 
Welcome letters 
Support case reports 
Pipeline reporting  
For example, Conga Composer helps health and life science companies generate forms and documents created with relevant patient information and product information at scale.  Some of the most common documents that would be positively impacts by a document generation tool include patient consents, clinical trial onboarding, hospital privilege agreement, office visit summary, HIPPA release forms, discharge summary, and field service reports. 
How document generation can make a difference  
Regarding revenue operations, documents propel each process stage forward, influencing every team and customer interaction. Conga's automated solutions provide real-time notifications, tracking, and analytics with unparalleled speed and accuracy to give you maximum value out of every document.  
Implementing a document generation tool can help to improve your revenue lifecycle with automation.   
This could look like:  
12x faster document creation  
55 working days saved per year  
$60,000+ annual savings  
$150M grant funds distributed  
80% less time spent updating documents manually  
With Conga Composer, you have unlimited ability to create the documents your company needs internally and externally. With our per-license model, admins can create as many templates as needed, and users can generate as many documents as required without additional charge per document.  
Key features of a successful document generation tool  
To be effective, a document generation solution should optimize operations within your organization—today and in the future.  When considering where a document generation tool can add value to your business, it's important to uncover all the areas of your organization that will be impacted. By removing repetitive, manual tasks, the tool can provide you with the ability to focus on what matters most within your organization.  
To maximize effectiveness, look for a document generation solution that includes the following features: 
Creation: Generate documents to address numerous use cases in Microsoft Word, Microsoft Excel, Microsoft PowerPoint, PDF files, or HTML emails.   
Merge: Merge data from standard or custom Salesforce objects or from external data sources.   
Conditional generation: Conditionally display sections of a document, group data together, and calculate formulas according to business rules.   
Brand: I Incorporate professional, complex content such as tables, images, rich text, charts, dashboards, custom fonts, watermarks, and global currencies.   
Deliver: Deploy flexible delivery options with output files that can be downloaded locally, stored in file storage providers (Salesforce, Box, Google Drive, Amazon S3, etc.), distributed via email, and/or integrated with eSignature.   
Notifications, tracking, and history: Receive real-time engagement notifications when a document has been viewed, including who has viewed it and for how long.   
Workflow: Automatically log activities, create follow-up tasks, and update fields.   
Automate: Trigger integrated solutions within your customer relationship manager (CRM) to automate documents using workflow rules. 
Conga Composer handles the most complex use cases regarding templates, formatting, and data gathering. Composer uses dynamic template selection to choose the correct document in the correct language automatically. Use tables, images, rich text, charts, dashboards, custom fonts, watermarks, dynamic formulas, and global currencies to tell your story or information better where it makes sense. The tool can also conditionally display document sections, group data, and calculate formulas according to business rules.  
Customer Highlights 
Still unsure how Conga Composer can take your document generation to the next level? Don't just take our word for it! Our customers have seen amazing impacts to their organization through the automation of their processes.  
Australia's Autism CRC spends 80% less time updating their documents manually now that they use Conga Composer. All stakeholders can collaborate and are fully knowledgeable about a project's status — instead of waiting for emails or slow responses to quick questions, as they once did.  
Islamic Relief Worldwide sponsored 55,000 orphans globally and saved 161K hours annually by automating donor reports with Conga Composer. With Composer's ability to support and detect multiple languages, manual translation is no longer needed, saving them time and money. Implementing Conga Composer enables donor staff to create standardized donor reports in the correct language in minutes. The Composer solution will automatically select the right language template to merge based on the donor's location. 
Automated document generation allows for effective contract and lifecycle management. You can produce meaningful business outcomes like increased productivity, integration, visibility, and growth by automating your document creation and management workflows. Eliminating manual document tasks can reduce errors and result in better tracking and customer communication, ultimately boosting your revenue lifecycle management system.   
With Conga, you're selecting best-in-class capabilities that can work beyond document generation. This software can allow you to set up automation and mass document sending with just a few clicks. Hundreds of documents can be sent at once without any human interaction. Use Composer alongside the Conga Suite of eSignature, CLM, CPQ, AI, approval workflows, process automation, billing, invoicing, and more.  
To learn more about choosing the right document automation tool for you, download our latest eBook today.