Touchtown makes a powerful first impression and decreases proposal creation time with Conga Collaborate
Touchtown has insight into the customer's 'digital body language' to improve the business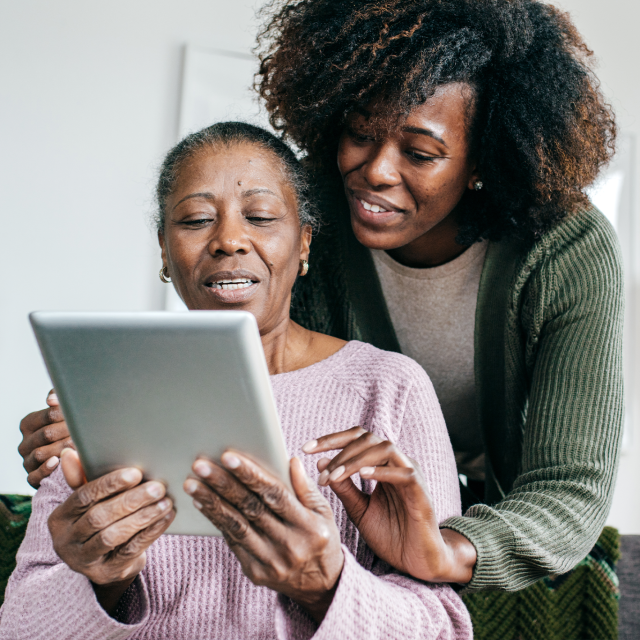 Challenge
Touchtown is in the unique spot of using technology to help older adults during a sometimes difficult transitional period of their life to move into a senior living center.
As always, change can be difficult for anyone—especially if that person is entirely new to technology. So Mike Rethage, Senior Vice President, Head of Senior Living for Touchtown, knew his sales proposals had to make a great first impression.
"I look at our proposals as our most important piece of advertising," Rethage said. "Every customer we have gets one. So we really want to make sure that that particular proposal is done well, but also done fast. So we really want that to be our main source of information for our customers."
The sales team needed to be able to build a document that wasn't just a spreadsheet of pricing, but a more comprehensive look at what Touchtown stands for and how to demonstrate its value as a senior living engagement solution. Not only that, but it's vital to be able to have full transparency to track how the customer interacts with the proposal—what he describes as "digital body language."
"Digital body language is what you're doing with those assets as a customer," Rethage said. "That is so important for us to use and shape the process because our follow up is different if we know you're spending more time with quote one versus quote two."
Manually inputting data on a Microsoft Excel spreadsheet could take a significant amount of time, and Rethage knew there was a better way.
Solution
With Conga Collaborate, the Touchtown team is able to make that powerful first impression, and they can do it in a fraction of the time it took to make a lesser proposal.
"We wanted to take our copy-and-paste Excel spreadsheet that took 20 minutes and go down to a much better process but a much better end product in our proposals that now takes 3 minutes," Rethage said. "And it's a better proposal. That's time back in a salesperson's day."
Collaborate, along with Conga Sign, offers the insight into that vital "digital body language," too. Both solutions allow the sales team to tailor questions and discounts or to shape the next conversation without asking questions they can easily answer.
"That helps us control the sales process and move it forward in a way that we couldn't if we didn't have that information," Rethage said. "That's what digital transformation in this setting is all about. If we can get a faster signature because we've provided a tool that someone can sign from their phone and they don't have to fax something back, we can save everyone time in the process."
Touchtown can now respond to RFPs and multiple demo requests with an elegant and informative digital proposal, complete with videos and interactive content instead of what customers have come to expect: A Word document.
"I don't think we want to do what's expected. We want to go to that next level," Rethage said. "Collaborate helps us do that, because we can present this beautiful online package and we can see that digital body language, how people interact with it."
Business outcomes
Significantly grew business without growing headcount by being more efficient and developing new processes with Collaborate and Sign.
Decreased the proposal creation time from 20 minutes to 3 minutes.
Time saved in proposal creation allows sales reps to have time back in their day for more selling opportunities.