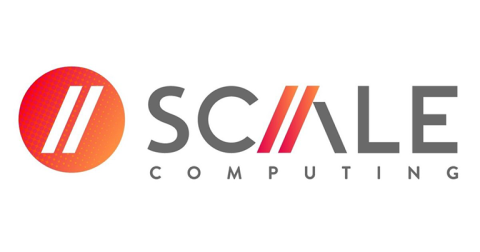 Conga Collaborate streamlined Scale Computing's quoting ability and offered insight into buyer behavior
Scale Computing significantly accelerates its sales cycle and achieves its largest revenue quarter thanks to Conga Collaborate.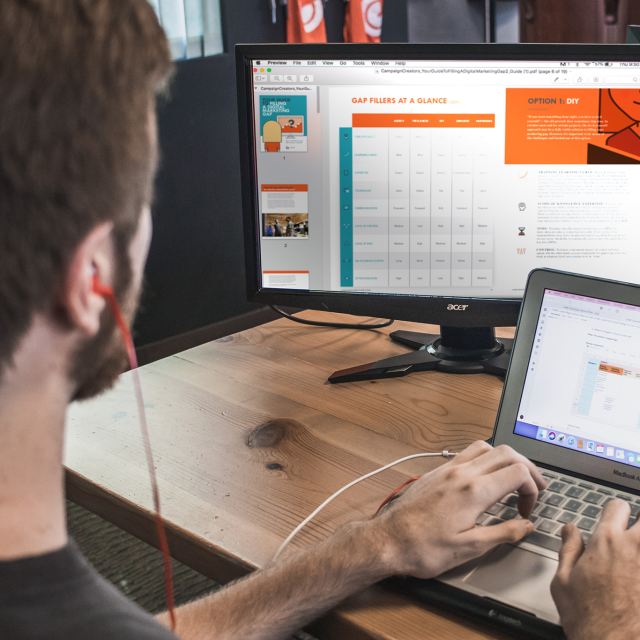 Scale Computing is an award-winning technology company that integrates storage, servers and virtualization into a simple, available and scalable solution that's as easy to manage as a single server. The company has grown rapidly since its founding in 2009, and serves more than a thousand customers around the globe. With new products that allow businesses to manage disaster recovery and an updated interface, Scale Computing is setting the industry standard for virtualization for the mid-market.
Scale Computing needed a solution that would make its sales process as innovative as its approach to technology: simple to use, sophisticated in presentation and entirely online. With Conga Collaborate, Scale Computing was able to achieve its largest revenue quarter in history and significantly accelerate its sales cycle.
Challenge
The Scale Computing sales team had a workflow with too many steps and not enough consistency. The result was a lengthy sales process which contributed to lost opportunities, a potential threat to the company's growth.
Scale Computing built a brand that reflects simplicity, availability and scalability; however, its sales proposal process was complicated and nearly impossible to scale. Sales professionals created their own proposals with a custom solution, causing inconsistency in messaging and pricing. This was exacerbated by a lack of visibility on what was delivered, which left sales leaders without a way to evaluate what proposal content was actually driving sales.
"We figured out that nobody was doing anything that represented our brand," said Jessica Boardman, CRM Manager and Salesforce Administrator at Scale Computing. "Some people would send an email with a JPEG attachment, some would send an Excel spreadsheet. We also didn't have a way to get clients to the next step, to get them into buying mode and deliver pricing."
Scale Computing realized it needed a solution that allowed sales professionals to maintain consistency and boost predictability with consistent proposals that provided correct pricing – all while making it faster for their sales team. Seamless integration with Salesforce CRM and automation was essential to give sales professionals the power to generate personalized proposals with the click of a button.
"We needed to find something that was going to make a change, and that represented Scale as an innovative company," said Boardman. "We also wanted to make it easier for people to say 'yes, I want to buy this now,' and to move to the next phase."
Solution
The weeks before the end of a quarter can be stressful for any organization, but Scale Computing recognized the urgency of its need for a reliable proposal solution. The company chose Conga Collaborate to transform its proposal process less than a month before the close of the quarter.
"We finished implementation about two weeks out from the close of the quarter," said Boardman. "We trained the sales team, and just a few days before the end of the quarter, everyone started sending their proposals from Conga Collaborate."
Sales professionals were able to easily automate the creation of sophisticated proposals featuring different packaged solutions. With the Conga Collaborate multi-select feature, customers were able to simply click a checkbox to choose the most appropriate package and purchase the solution. Selections were automatically passed back to Salesforce, syncing the quote and completing the transaction. The time investment for sales professionals, from start to finish, was just five minutes.
Results
Conga Collaborate transformed the proposal generation process for the Scale Computing sales team and helped close deals with just days to spare.
"We call it the cliffhanger – those final three or four days, when all the sales reps are trying to set new records for the company and their territories. It's really exciting." Boardman said of the days before a quarter ends. The Scale Computing sales team was able to close a significant amount of business just two days before the end of the quarter. After the first full quarter of using Conga Collaborate, Scale Computing had the largest revenue quarter in company history and accelerated its sales cycle by 53 percent when compared to deals closed without Conga Collaborate.
Clint McVey, chief operating officer at Scale Computing, continues to rely on Conga Collaborate to provide valuable insights into the sales process and help sales teams close more deals.
"Conga Collaborate has streamlined our ability to quote and has given us insight into our buyers' attitudes," said McVey. We've also gained more awareness of transactions while shortening our sales cycle. Scale views Conga Collaborate as a must-have addition to our sales toolbox."
Scale Computing wants to use Conga Collaborate in more areas of its business. "We want to deploy this to our UK team," Boardman said. "They buy and sell through different channel partners, so we can tailor Conga Collaborate to our UK organization and launch it across the pond."