Conga Collaborate eliminates superfluous steps to allow Realnyc drat contracts more easily
Real estate platform Realync closes a deal using Conga Collaborate in less than two weeks after purchasing the solution.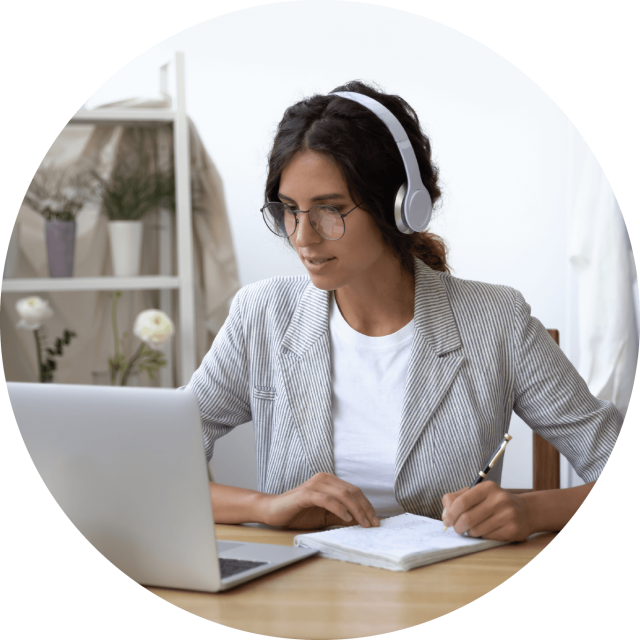 Realync, launched in 2012, is a real-time video platform that connects real estate professionals with prospects to tour a space. Prospects can watch pre-recorded videos, or participate in live video tours in order to truly experience a residence from afar. According to Realync, the real estate industry, as a whole, is about five years behind when it comes to adopting and using updated technology. However, as a tech-centric service, Realync deals mainly with a tech-savvy audience, and needed a digital solution to close deals quickly and efficiently.
Challenge
Realync sells its platform to leasing teams, apartment managers and owners. Often times, these owners and managers operate a full portfolio of properties, and may need separate terms and agreements for each property, resulting in hundreds of pages of documents. Before Conga Collaborate, Realync would create templates in Microsoft Word, manually fill the information they needed for their deals, export those documents as PDFs, and send those PDFs as email attachments. From there, prospects would need to download pages and pages of documents, and either print them for wet signatures, or upload them individually to their own electronic signature solution.
"Given how small of a budget item our contracts often are, our prospects felt like the signature process was unnecessarily time-consuming–especially when they were just testing our platform on two or three properties," said Jordan Easley, Director of Operations at Realync.
Managing all the different versions of each document, and creating new PDFs for each version became a nightmare for Realync. Legality questions arose as well when customers were printing, signing and sending back only the signature pages of multi-page agreements, simply to save time and confusion. "Without the entire document sent back with the signature, we had to question whether those deals were even legally-binding at that point," said Easley.
Solution
Easley wanted a solution that could speed up the drafting process, especially when multiple contracts and signature blocks were needed in each document. Conga Collaborate's integration with DocuSign solved the signature block issue, allowing prospects to sign quickly and easily, while erasing the legal questions Realync was running into previously.
As a small startup, Realync isn't quite to the point where paying for an enterprise CRM like Salesforce is a feasible option. So without a CRM, Realync needed a way to autofill information throughout contracts, and Conga Collaborate's custom variables feature worked as a quick fix. Realync also uses Conga Collaborate's copy to assets feature to easily pull customized assets–such as redlined MSAs–wherever they're needed in each document. This feature also allows both Realync and its clients to scale quickly and easily, since they have the approved language ready to go any time a client is ready to expand.
Results
"Eleven days after purchasing Conga Collaborate, I created a 99-page document with 17 signature blocks in less than 30 minutes," said Easley. "My client was able to review and sign the document in less than five minutes. Our old process was so much more cumbersome, and she likely would not have signed it so quickly."
Speed and staying top of mind is essential in closing a deal. A client may put off reviewing a lengthy PDF, letting the deal slip their mind completely. When following up becomes necessary, Easley noted Conga Collaborate's tracking features, and how they give insights into where the client is in the reviewing process. "Before Conga Collaborate, we could track emails to see when they were opened, but we wouldn't know which pages of the document the client had viewed, or what to prepare for a follow-up," said Easley.
The documents Realync sends for signatures could be a combination of ten or more contracts compiled into one document, with several signature blocks. Each of the prospect's properties could have separate SOWs or MSAs, requiring the prospect to download, sign and send back each separately–a process that is time-consuming and creates a barrier in closing the deal.
"Conga Collaborate has made it so much easier to draft up consolidated contracts, saving us time and making it easier for our clients to review longer documents when they're not just a huge PDF they have to scroll through," Easley said. "The DocuSign integration also makes it a breeze for clients to e-sign 20 or more signature blocks in less than a minute."