InsightSquared now has only one system to maintain in for its entire sales process
Since implementing Conga Collaborate, InsightSquared has seen a significant increase in its ability to quickly create accurate contracts.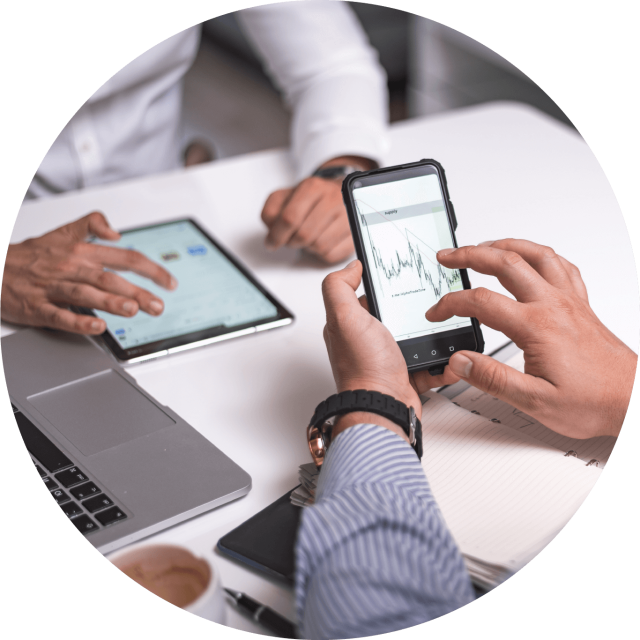 InsightSquared is the leading business analytics provider for growing companies that want to run their businesses by the numbers. The company relies on Salesforce data to create contracts, but quickly recognized that their multi-step contract creation process was causing inefficiencies and inconsistencies at the contracting stage of the sales process.
Challenge
"In the beginning, sales reps would save a contract as a PDF, attach it to an email and send it to a prospect. The prospect would print it out, sign it, scan it and then email it back," said Evan Robinson, director of sales at InsightSquared. A first revision added electronic signature and envelope service: "The sales team used PDF templates stored in a shared online folder and tagged fields to fill in manually." Each of the steps included contract creation, delivery and signature required manual processes, which slowed down the overall sale. Creating and sending PDF contracts also led to inconsistency and a lack of visibility. Revision control was an issue, as salespeople used outdated templates. 
In the worst case scenarios, the paperwork and slow signing process stood in the way of closing deals during a fiscal period, pushing deals out and impacting company revenue.
Solution
Evan began to search for a product that would remove the friction from the sales process and integrate seamlessly with Salesforce. He wanted to provide the sales team a single solution to create, send and sign documents, simplifying the process for both salespeople and their customers. After evaluating several solutions, InsightSquared chose Conga Collaborate. "With Conga Collaborate, we have only one system to maintain, and only a single template for all of our contracts,"said Evan. This eliminates the confusion and risk of using incorrect or out-dated templates. "The Conga Collaborate integration with Salesforce enabled us to create a single document that acts as a universal template that will adapt itself to each and every sales opportunity."
Conga Collaborate draws all of the necessary information from Salesforce, across different objects, which enables the InsightSquared sales team to create contracts in just a few minutes. The mobile-responsive element of Conga Collaborate also makes it easy for customers to sign contracts on any device, anywhere. "Because our contracts are now web-based, they can be viewed across platforms: smartphone, iPad, laptops, wherever our customers may be. That makes it easier for them to sign," said Director of Sales, Evan Robinson.

Results
Since implementing Conga Collaborate, InsightSquared has seen a significant increase in its ability to quickly create accurate contracts. "The fact that contracts are now created based on flags and fields on the opportunity in Salesforce means that all of those fields must be accurate," said Evan. "This is actually a departure from the previous state of the world, when a sales rep would change products and terms right in the envelope, leading to inconsistencies. Now there's guaranteed parity between documents and an opportunity in Salesforce." Along with an increase in accuracy, Conga Collaborate also provides the sales team a new level of speed: contracts can be generated, sent, signed and countersigned in a fraction of the time it took with PDFs. 
"Today with an online process, when we look at a sales opportunity, we can see all of the proposals sent, any signed contracts that were associated with an opportunity, and with the click of a mouse we can view the signed document to review the terms and conditions of a document," said Evan. "It gives us visibility into the contracting phase of the sales process that we never had before." 
Before Conga Collaborate, it would take sales team members an average of an hour to prepare a contract, and as long as a day to receive a signature, review and countersign a contract. Today, it takes minutes to prepare a contract, as little as 30 seconds for a prospect to sign it, and countersignature can happen anytime, anywhere. 
Evan believes the beauty of Conga Collaborate is how effortlessly it weaves into the sales process – it's almost invisible, which is a major benefit. "When we do a deal in a day – or in some cases an hour – the rep gives us a high five and they're happy because they're the ones who closed the deal," he said. "But the fact that they're not talking about Conga Collaborate means they were able to get the deal done without heartache. It's like a great referee at a hockey game: If they're doing their job right, you never notice them."