AllOver Media found the 'ability to do it all' with Conga
Conga Collaborate has helped shorten AllOver's sales cycle, so deals are now closed within four days.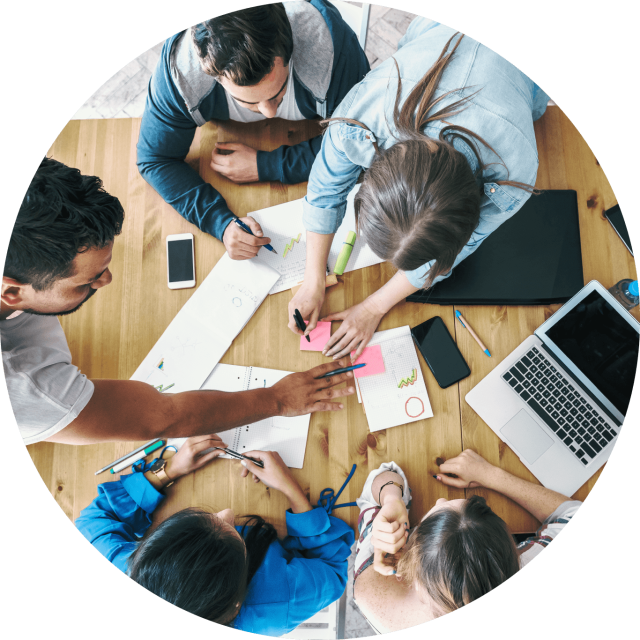 AllOver Media seamlessly connects brands to consumers through relevant, out-of-home advertising solutions that deliver positive, impactful results in their daily lives. AllOver's comprehensive portfolio of media products includes advertisements on gas pumps, gas nozzles, ice boxes, truck sides and "indoor billboards" in public and common areas of family restaurants, sports bars and trendy nightclubs.
Challenge
When Director of Sales Operations, Erica Juhl, started at AllOver Media, all of the organization's sales content was stored in Microsoft Excel spreadsheets, including their contracts and inventory requests.
AllOver Media used Salesforce® at the time, but was not utilizing all of its features to full capacity. Instead, they only used Salesforce to keep track of phone numbers, emails and account names. Erica was immediately concerned that they were not using a single system for all of their data and information, and recognized the need for a better process. She began the search for a solution that could integrate with Salesforce and keep all of their sales content in one location. Erica and her team were also interested in software that could take their contract creation and management process online, with just the click of a button.
Solution
AllOver Media needed a document generation, contract management and electronic signature application that worked seamlessly with Salesforce. "We chose Conga Collaborate because it offered an all-in-one solution, whereas the other vendors we were considering could only offer one or two of the features we needed," said Erica. "The platform's ability to do it all was one of the biggest selling points in our decision to purchase Collaborate."
Once up and running with Collaborate, the team loved the look and feel of the documents, as well as the ease of use.
Results
Time saving is the main value AllOver Media is seeing with Conga Collaborate. Moving away from Microsoft Excel® to an automated solution means the sales team only needs to enter information once into Salesforce, and can create professional documents from within Salesforce in under a minute. AllOver is working from a few different main templates: a proposal, contract and their most-used template for internal contract details. When an opportunity is won, all of those details, with just the push of a button, are pulled into the template, which the campaign managers can then send off to the five different departments that require the reports.
As a media company, AllOver is constantly creating different versions of documents that are filled with high-res photos and ad files. To share their work with their clients, AllOver can simply send the Collaborate link instead of attaching huge megabyte files in emails. The added benefit of tracking when using Collaborate links has provided AllOver with detailed insights they include in their proof of performance documents, which show all the results of an advertising campaign.
Because of their vast array of products, AllOver used to work with paper contracts. Each product—from the sides of trucks to the indoor advertisements—have their own sets of terms and conditions. If a client ordered four different products, that client would have to sign four different contracts in order to cover all the separate terms and conditions. The automation in Collaborate contracts allows AllOver to pull in the associated terms and conditions to each product in a single contract, saving time for both the client and the sales reps.
"Conga Collaborate is a great, user-friendly tool," Erica said. "As an admin, I can quickly jump in and make changes—including the look and feel of a document, or even pulling in new custom fields to contracts that I've added in Salesforce." Conga Collaborate's end-to-end contract management solution has helped shorten AllOver's sales cycle so deals are now closed within four days.
Erica recognizes Collaborate's stellar customer service as a major contributing factor to AllOver's success with the platform. "Whether it concerns the front or back end of the product, the customer service Conga provides is amazing," she said. "I've never received this level of help or patience from any of the other vendors I work with—if I need something, someone from Conga always gets back to me as soon as they can to deliver a solution."